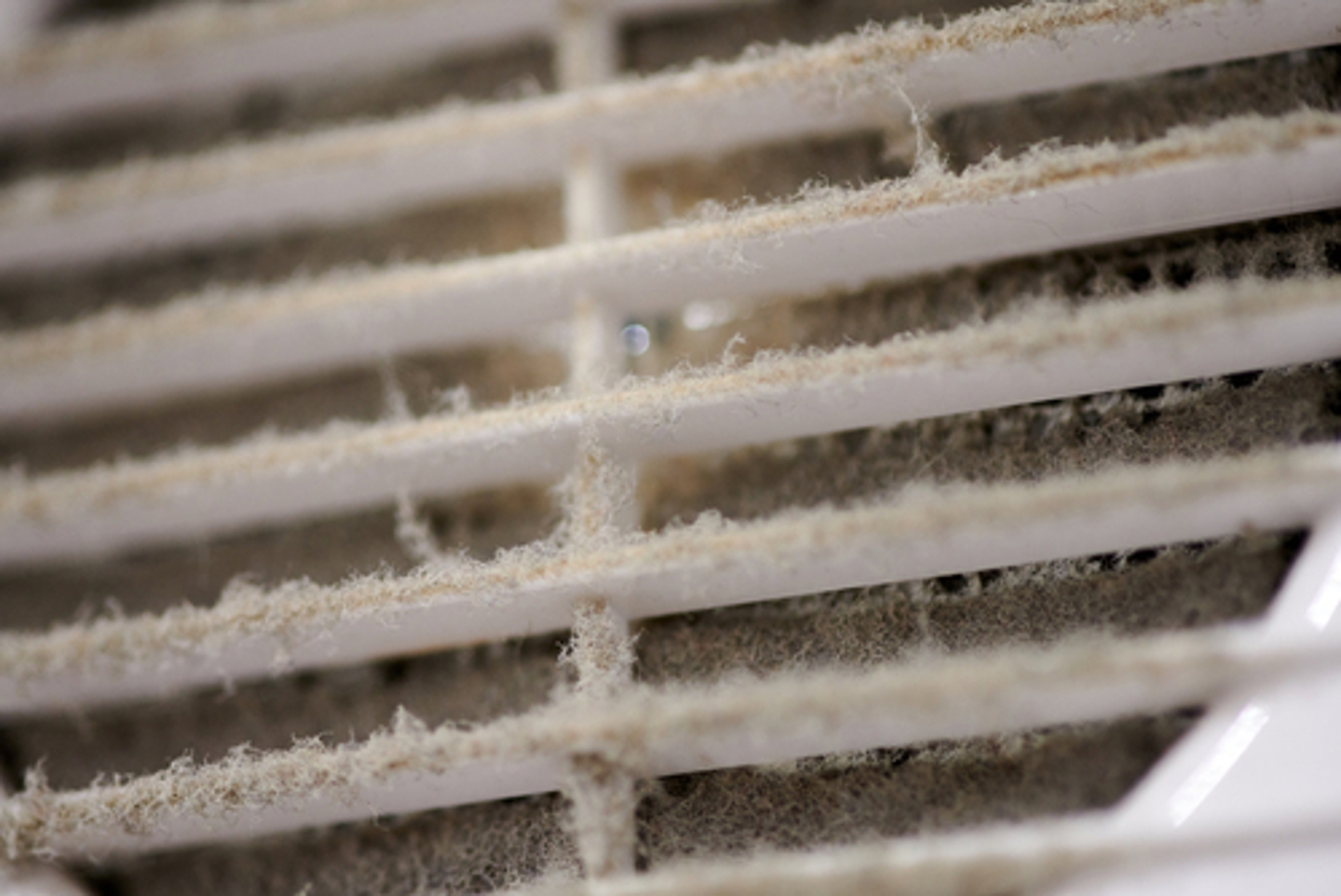 ---
Air ducts are found in just about every home and business, and are used to filter air through your furnace system. In fact, Energy.gov states the purpose of an air duct is to "[carry] the air from your home's furnace and central air conditioner to each room" by acting as "a branching network of tubes in the walls, floors, and ceilings."
But like any machine or appliance, air ducts require regular maintenance to work at peak performance. Without regular care, they can become dirty or even break, potentially causing hazardous air quality or other risks. But how do you know if your air ducts are dirty in the first place?
Types of Air Duct Systems
You may be surprised to learn there are three types of air duct systems. Access Doors and Panels indicates the following types of air duct systems include:
Flexible ductwork. This type of air duct is typically easier and less expensive to install than the other types. It is flexible, with the ability to bend and navigate tight corners and spaces. It is usually tube-shaped and encased in insulation.
Semi-rigid ductwork. This type of air duct has a zero-leakage ventilation system and is often considered the best type of air duct system. It tends to be versatile in nature and offers installers linings that are anti-bacterial and anti-static.
Rigid ductwork. This type of air duct tends to be more durable than the other two and comes in various sizes and materials. It is typically rectangular or cylindrical in shape. There are three common types:

Fiberboard ducts. Made of rough surfaces which can affect efficient airflow, these ducts are made of strands of fiberglass. These fiberglass strands are merged with resin, then encased in a foil laminate sheet for the purpose of moisture protection.
Sheet metal ducts. Typically made of galvanized steel and aluminum, this type of air duct is generally lightweight and easier to install than other types. Another benefit is its non-porous surface, reducing the chance of mold or other growths.
Fiberglass lined ducts. Common in commercial spaces and office buildings, this type of duct is similar in nature to sheet metal ducts, but includes a fiberglass interior. It is common in commercial spaces because fiberglass helps lessen the sound of air conditioning units. However, it can be difficult to clean and is susceptible to mold or other growths.
Top Three Signs Your Air Ducts Are Dirty
There are many notable signs that your air ducts are dirty. Three significant signs include the following, according to researchers at the Environmental Protection Agency:
Rodents or insects are present inside your air ducts.
Your air ducts are clogged with dust and debris, which is being emitted through the registers.
Visible mold growth is present in your air ducts, or elsewhere in the duct system.
Air Duct Maintenance Tips
While SERVPRO® is always available to provide professional air duct cleaning services, while you wait for technicians to arrive, here are common tips to maintain good working air ducts, according to the EPA:
Regularly change filters to avoid clogging.
Use the most efficient air filter suggested by the producer of your heating and cooling system.
Confirm no filters are missing and verify that no air can pass through gaps around the filter holder.
Have cooling coils and drain pans cleaned when your heating or cooling system is being inspected.
Vacuum and dust your living space regularly.
Seal off supply and return registers during construction or renovation work.
Keep an eye out for leaks in the ducts and have them remediated immediately.
Regularly check insulation near cooling coils for wet spots.
Verify that condensate pans are properly draining.
Confirm ducts are properly sealed in all non-air-conditioned spaces.
Confirm all ducts are sealed at the joints to avoid leakage.
SERVPRO's Specialty Cleaning Services
Did you know SERVPRO offers routine air duct cleaning? Meeting industry standards defined by the National Air Duct Cleaner's Association, SERVPRO's process will help ensure all applicable safety standards are met. Applying over five decades of experience across the SERVPRO system, technicians use appropriate air duct cleaning tools to help restore and maintain a cleaner environment in your property.
Frequently asked questions regarding air duct cleaning include the following:
Why should I have my air ducts cleaned?

It is important to have your air ducts cleaned to help ensure they run efficiently. Research by the EPA suggests that routine air duct cleaning can help improve efficient operations. This can improve the air duct's "shelf life" and potentially reduce future costs down the road.

Are there health benefits to air duct cleaning? If so, what are they?
How long does it take for ductwork to be cleaned?

SERVPRO can usually perform a full air duct cleaning service in a single day, typically within two to four hours. However, the size and complexity of your system will ultimately determine the duration of the job.
SERVPRO is Available 24/7 Year-Round
With more than 2,100 franchise locations across the United States and Canada, know there is a SERVPRO near you. SERVPRO professionals have more than five decades of experience across the system and arrive at each job with the equipment and experience to help return your property to pre-loss condition as quickly and efficiently as possible. Dirty air ducts? No problem. SERVPRO is available 24/7, and Here to Help®.
No matter if you experience damage in the middle of the night, on a holiday, weekend, or more, your local SERVPRO is available and ready to help. From air duct cleaning to other specialty cleaning services, SERVPRO offers a wide array of cleanup, restoration, and construction offerings, no matter the size or scope of loss. Give us a call today and let us show you why we are the #1 choice in cleanup and restoration as we work to make it "Like it never even happened."
For more information, we encourage you to review our FAQ and Glossary to learn more about SERVPRO and the cleaning and restoration industry.
Sources:
https://www.accessdoorsandpanels.com/blog/different-types-of-duct-systems/
https://www.energy.gov/energysaver/minimizing-energy-losses-ducts
https://www.epa.gov/indoor-air-quality-iaq/should-you-have-air-ducts-your-home-cleaned
---