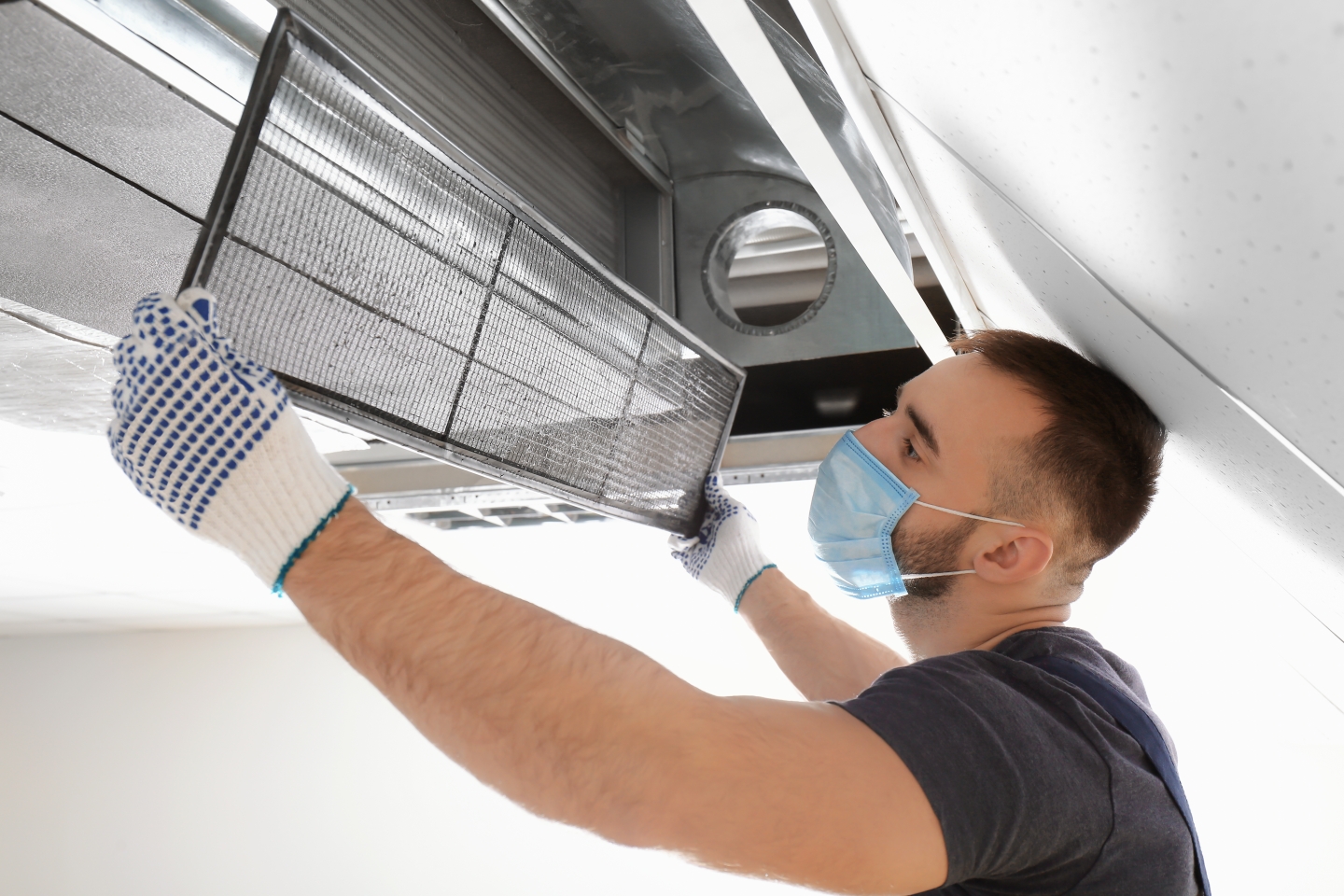 ---
Air ducts are a critical component of homes and businesses, as they assist with filtering and moving safe, quality air throughout your property. In fact, they're often so commonplace, we may forget they should be cleaned on an as-needed basis. But should they be cleaned in the spring? If not, does the season matter? This article outlines the details of a well-functioning air duct system, and when you should get it cleaned by a professional cleanup and restoration company like SERVPRO®.
When to Clean Your Air Ducts
While general advice says to have your air ducts and HVAC ducts cleaned as needed, there are some additional tips that can help you decide if it's time for your local SERVPRO to assist. Per the EPA, review the following:
Check to see if your air duct or HVAC duct has visible mold in it. But be aware that you may not be able to see certain parts of the duct without professional assistance. In this case, contact your local SERVPRO.
Check to see if there are any rodents, insects, or other vermin in your ducts.
Check to see if there is visible mold or dust collecting in your ducts.
Ultimately, while it may be easiest to remember to clean your air ducts in the spring (especially if you partake in spring cleaning), the time of year does not matter. If you regularly keep an eye on your air ducts and HVAC ducts and contact a cleanup and restoration company like SERVPRO when the scope of cleaning is too much to handle, you will be well positioned. Because no matter the time of year, a healthy air duct and HVAC duct system leads to greater efficiency, possibly leading to cost savings in the future, and a longer "shelf life" for the duct.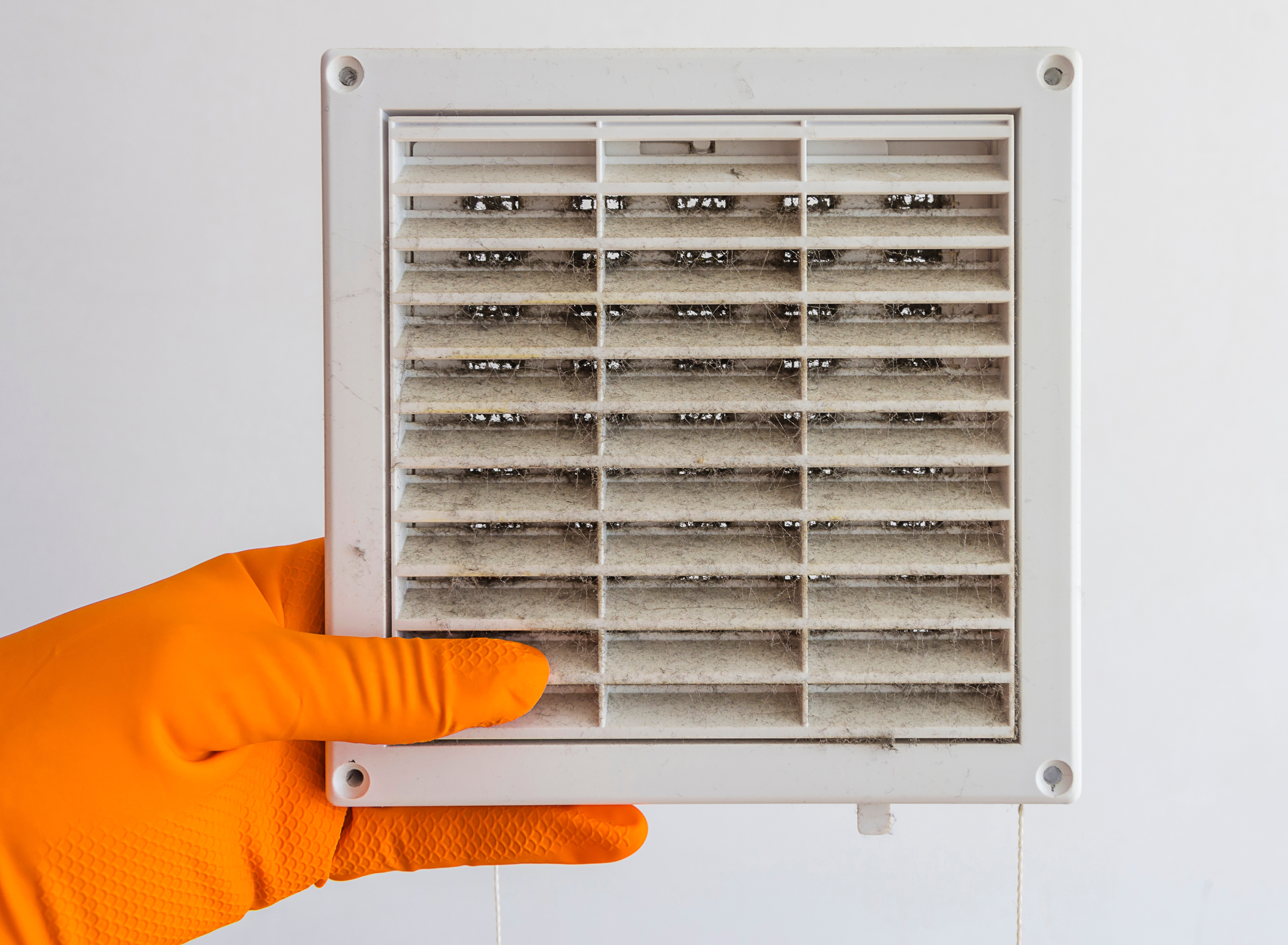 Why Your Spring Cleaning Should Include HVAC Air Duct Cleaning
If you're unsure when—or if—you should have your air ducts cleaned, it may make sense to have the process done in the spring. After all, spring cleaning is about rejuvenating your living space or business by removing clutter and cleaning around the property. So why not take the extra step and commit to having your air ducts and HVAC ducts cleaned as well? They are an important part of your home and business, and it's important to ensure the health and safety of your family members and employees.
How to Spring Clean Your Air Ducts
You should follow the steps outlined above to determine if you need professional cleaning services from SERVPRO for your air ducts and HVAC ducts. If so, rest assured our duct cleaning process meets industry standards as defined by the National Air Duct Cleaner's Association. Furthermore, SERVPRO technicians are trained and educated in using duct cleaning tools and equipment to ensure the process meets applicable safety standards. It is our goal to clean and restore your air ducts so your home or business has a cleaner environment and healthy air.
Upon arrival, SERVPRO professionals will do the following:
Gain access to the ducts through existing openings, if possible. This may be through duct end caps, return grills, or other service openings.
The technician will break contaminants loose from the air duct, to agitate dust and dirt, by using their hands or a vacuum. This is a normal part of the duct cleaning process.
Use specialized equipment and proprietary products to clean and sanitize the mechanical components of your duct system, ensuring airflow is controlled in the healthiest possible way.

SERVPRO uses approved chemicals registered for use by the United States Environmental Protection Agency. Technicians may also use a variety of equipment, such as truck-mounted or portable vacuums to complete the job.
Typically, this process takes two to four hours, although job size and complexity can affect how long it takes.
SERVPRO is Here to Help®
When you need air duct cleaning services, along with related services such as mold, smoke, or soot damage removal, look no further than SERVPRO. With over 2,000 franchises across the United States and Canada, rest assured there is a location nearby, equipped with a knowledgeable team of restoration professionals, prepared to put your property back together and restore your peace of mind. We pride ourselves on providing elite customer service and ensuring each job is completed to the highest levels of quality, so know you will be serviced by SERVPRO professionals who have studied and practiced remediation techniques for many types of jobs. Let us help restore your property to pre-loss condition. From air ducts to water damage, biohazard cleanup to mold remediation, SERVPRO professionals are prepared to clean, restore, and construct all areas of your property, in an effort to return it to pre-loss condition, "Like it never even happened." We are available 24/7 year-round, so don't hesitate. Give us a call today.
For more information, visit our FAQ and Glossary.
Sources:
https://www.epa.gov/indoor-air-quality-iaq/should-you-have-air-ducts-your-home-cleaned
https://www.servpro.com/services/cleaning-services/specialized-cleaning/airduct-cleaning
---