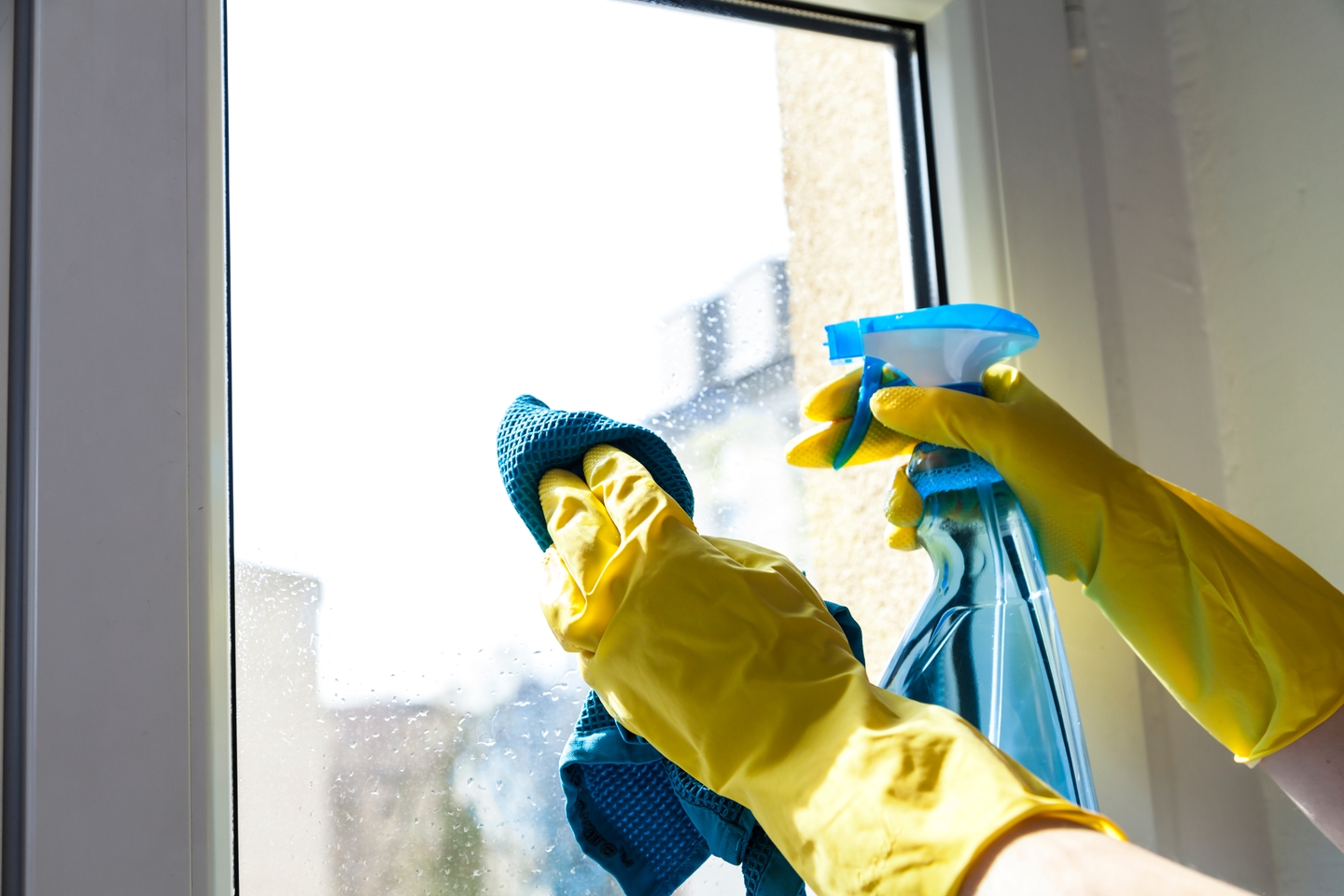 ---
The renovation is complete—now what? A comprehensive and thorough cleaning of the entire space is necessary to ensure it's safe for people to return. There are several key questions to consider when planning how to tackle the cleanup after a renovation. These include the following: who is responsible for the cleaning—you or the contractor? What are the steps, or what should be cleaned? When should you consider calling a professional? This article will help answer these questions and provide a post-renovation cleaning checklist.
Who is Responsible for Post-Renovation Cleaning?
Before settling back into your space after a renovation project has been completed, it is crucial to do extensive deep cleaning. Unless specified, completing a thorough cleaning is not the responsibility of the contractor. While they typically will remove all leftover materials, debris, and waste from the space, the industry standard is "broom-swept." Normally, any cleaning that remains falls to the home or business owner. Keep in mind, however, that SERVPRO® specializes in cleaning and is Here to Help®. SERVPRO professionals have the expertise and tools necessary to tackle any job, big or small.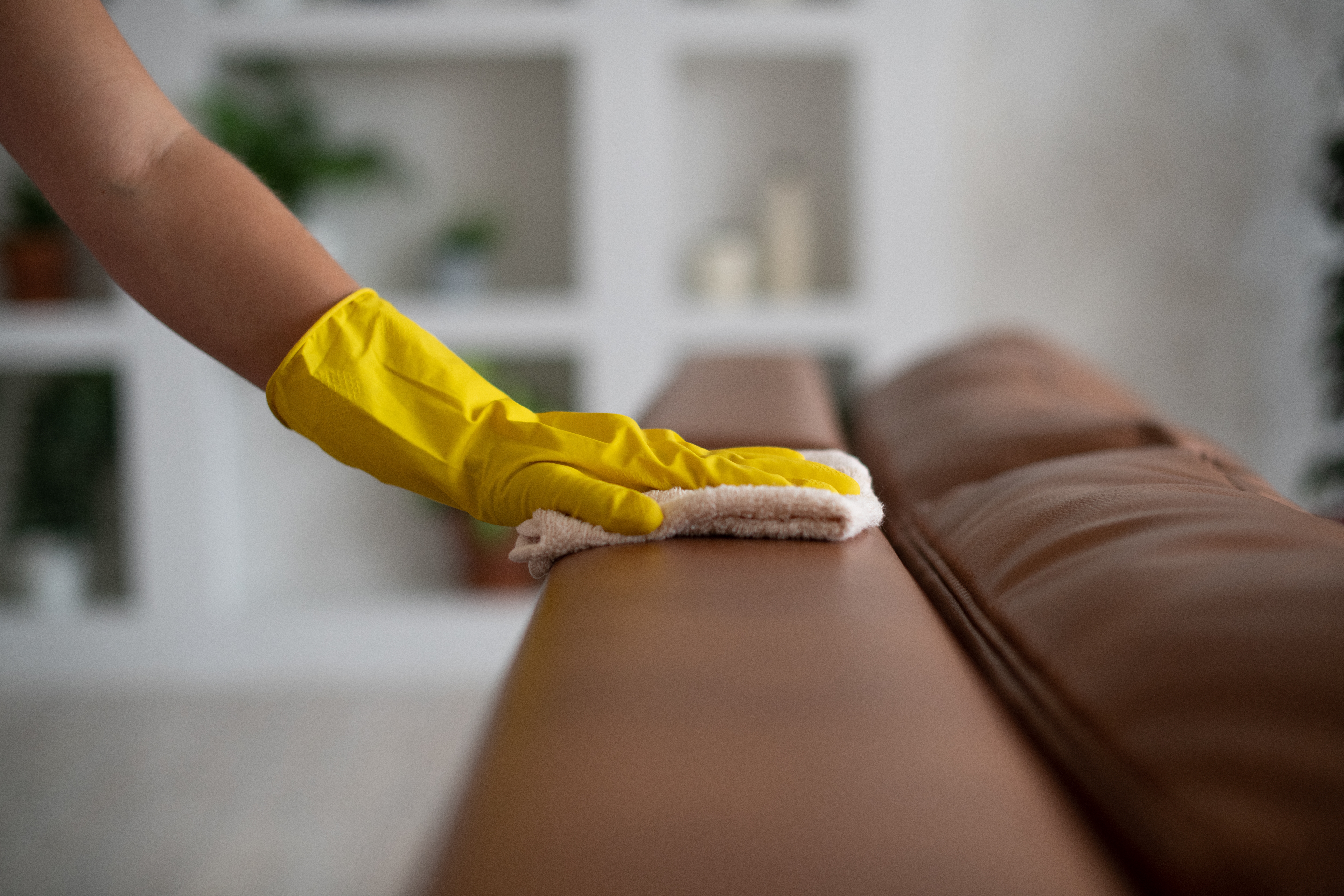 What are the Steps for Cleaning Interior Spaces?
Once the crew completing the renovation has left and removed all debris from the space, the process of cleaning the interior can begin. Here are steps that will ensure your space is safe for people to return:
Dust and vacuum. Begin by dusting all surfaces. This should include walls,

ceilings, floors

, and all other surfaces (furniture or counters). Vacuum the floors and any

upholstered furniture

.

Clean surfaces. Wipe down all surfaces with a sanitizing cleanser. Make sure to open all cabinets and drawers to wipe the insides as well.

Dust all air vents and ducts, blinds, ceiling fans, and lighting fixtures.

Clean the carpets. Vacuum all carpets thoroughly, using a HEPA filtered vacuum if possible. Then, using a carpet cleaner, clean the carpets to rid them of dirt, dust, and possible debris.

Use an air scrubber with a HEPA filter.
One of the biggest concerns post-renovation or construction is dust. Dust is an inevitable by-product of any construction or renovation project; this doesn't mean it isn't a potential health hazard. According to the Canadian Center for Occupational Health and Safety, there are three main types of construction dust:
Silica dust (from concrete, mortar, and sandstone).

Wood dust.

Lower toxicity dusts (from marble or drywall).
Tips for Removing Construction Dust from a Space
Dust is common in most households or businesses, but construction dust is typically more dangerous in comparison. Prolonged exposure to construction dust can cause potential health effects. Clearing a space of dust particles, particularly silica dust, is a crucial part of post-renovation cleanup. Per the CDC, silica dust is made up of small particles that become airborne during activities like cutting, drilling, sanding, and grinding materials like concrete, sandstone, or mortar. To ensure that these particles are removed from the air and surfaces, use a HEPA air filter and a vacuum with a HEPA filter. According to the EPA, high efficiency particulate air filters can remove at least 99.97% of dust, pollen, mold, and bacteria.
While you might not have access to these tools, SERVPRO professionals are equipped with all the tools necessary to ensure a safe space.
What are the Steps for Cleaning Exterior Spaces?
Deep cleaning after renovation doesn't just apply to interiors! Here is a step-by-step plan to ensure the outside of your home or business is a clean and safe space:
Remove debris or garbage from the area that was left behind by the crew. Make sure to pay special attention to clearing all walkways and driveways of screws and nails.

Wash all exterior surfaces—walls, decks, patios, and fencing. Tools like pressure washers are especially helpful for this step.

Clean windows, using a glass cleaner to clean them. Ensure the windowsills and frames are clean as well. Construction dust often settles on these surfaces.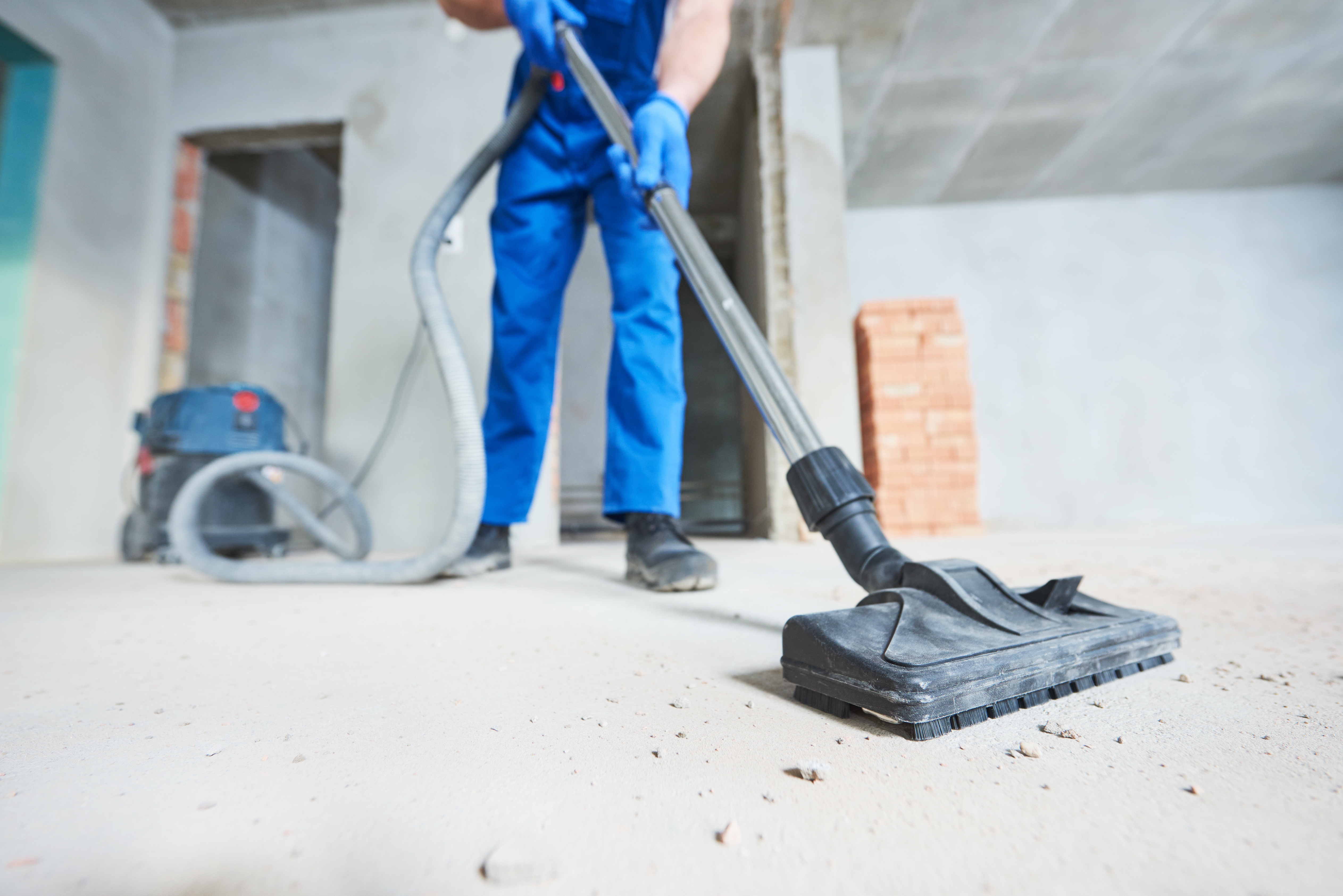 When should you call a professional?
Cleaning up after a renovation project can be an overwhelming task, and it's not always easy to know when calling in a professional would be best. Here are a few things to consider when deciding if you should call a professional like SERVPRO to help:
You are unable to complete the cleanup yourself due to time constraints.

You do not have the proper tools like HEPA air scrubbers and vacuums to ensure that all dust, dirt, and debris are removed from your home or business.

You need to have your space sanitized before settling back in.

You want to ensure the property meets local regulations or standards.
SERVPRO is Here to Help
After the renovation of your home or business is complete, SERVPRO is here to help ensure your space is safe for people to return. We provide cleanup, restoration, and construction services, and are available 24/7 year-round. Our experienced technicians have the expertise and tools necessary to complete the job quickly and efficiently. After over 50 years in the industry, SERVPRO professionals know how to clean specific rooms after a renovation. With our help, you can be sure that your home or business is in pristine condition. Call your local franchise today to learn more about our cleaning services. With over 2,000 franchises spanning across the United States and Canada, a franchise is never far away. We are committed to arriving onsite within one hour of your call, and returning your space to pre-loss condition, "Like it never even happened."
For more information, visit our FAQ and Glossary.
Sources:
https://www.epa.gov/indoor-air-quality-iaq/what-hepa-filter
https://www.cdc.gov/niosh/topics/silica/default.html
https://www.realtor.com/advice/move/what-is-broom-clean-condition/
https://www.danthermgroup.com/en-gb/master/how-to-get-dust-out-of-the-air-after-construction-work
https://www.ccohs.ca/newsletters/hsreport/issues/2016/03/ezine.html
---