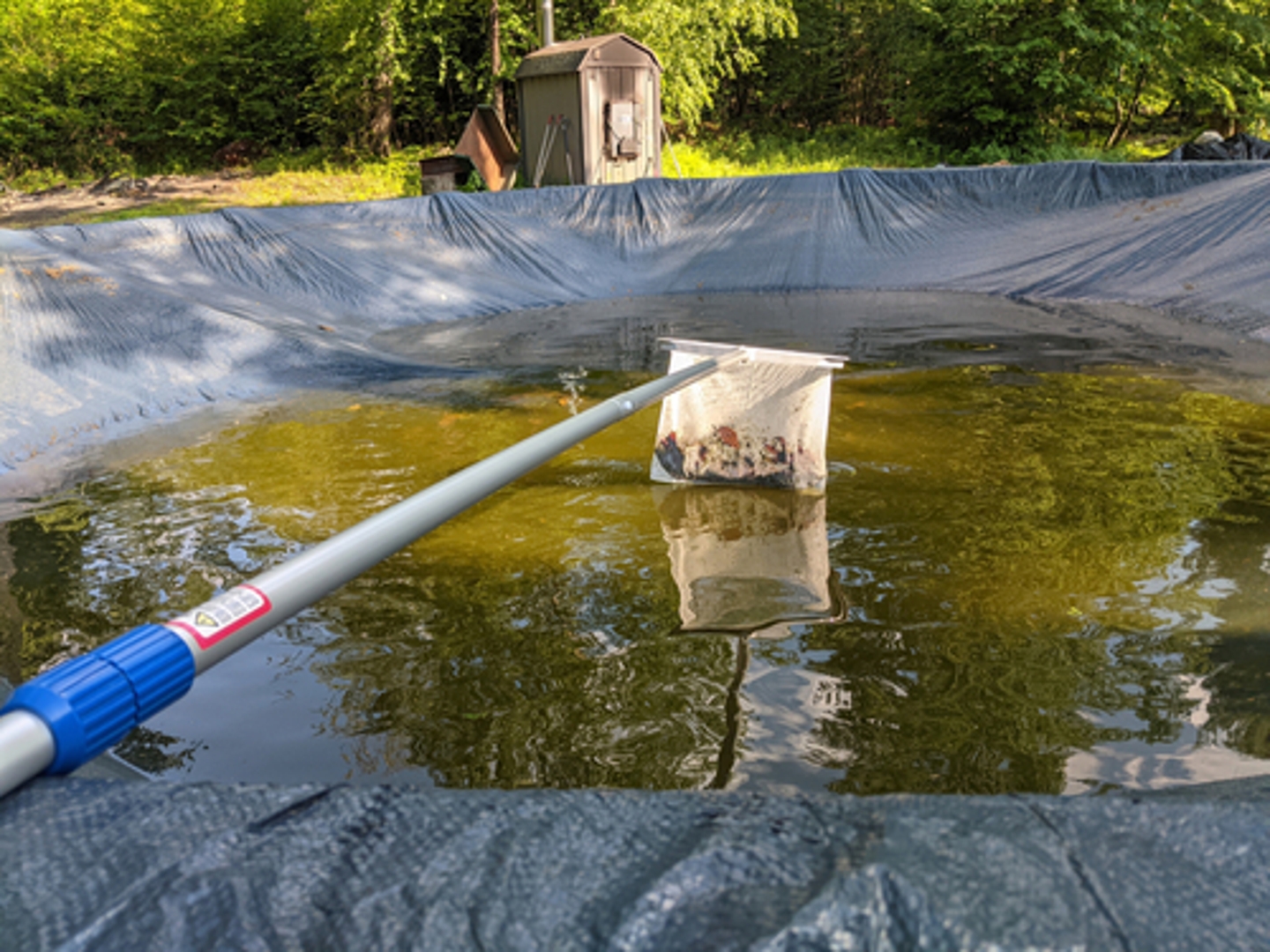 ---
A pool cover is one of the largest investments you will make for your pool. When it comes time to put the cover away for spring and summer, it is beneficial to make sure it is stored correctly. Beyond that, it is also useful to make sure it is cleaned before storage, so when it is dusted off in the fall, you will know you are putting a clean cover over your pool. But how exactly should you go about cleaning and storing your pool cover?
Types of Pool Covers
Pool covers work using one of two methods: automatic or manual. When it comes to the material itself, common types of pool covers include: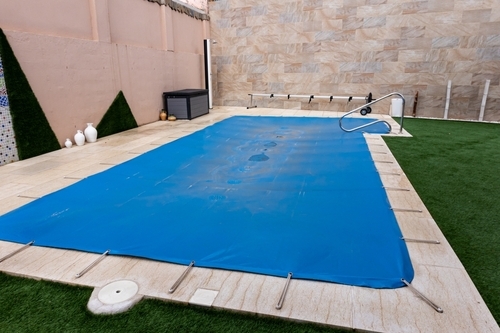 Pool Cover Cleaning Tips
So just how do you clean your pool cover? CoverSafe offers the following tips:
Rinse regularly with water

A simple garden hose should do the trick; start from one end and spray in a sweeping motion back and forth, ensuring no standing water is left on the cover when complete.

Wash the cover with mild detergent

If spraying with water does not take care of your cleaning needs, consider using a mild dishwashing soap with your pool brush to remove especially stubborn grime.

Lightly scrub the material with a soft brush

A pool brush, leaf rake, or bristled broom should assist with removing dirt or other small debris.

Remove branches, leaves, and other unwanted items

This can typically be handled using rakes or leaf blowers; if you need to step onto the cover, be very careful and use lightweight shoes to prevent damage to the material.

Routinely inspect automatic pool covers

Levers, pulleys, tracks, and ropes may experience wear and tear over time.
Pool Cover Storage Tips
When it comes to safely storing your pool cover, AutoPoolReel and HotSpringPools recommend the following for solar covers and other types:
It may seem obvious, but do not leave the pool cover out during winter months

This could shorten its lifespan and affect the material; if you wish to leave your solar pool cover outside during winter, consider purchasing a winter-friendly cover.

Wait until the cover is completely dry to begin folding

Consider rolling in four-foot widths, then place the cover in a secure plastic bag or other type of container.

Store in a safe area that is under 120 degrees Fahrenheit

If the cover is in a bag, hang it somewhere animals cannot reach.
SERVPRO®'s Pool Cover Cleaning Services
As spring arrives across North America and temperatures rise, people start getting the itch to take a cool dip in their swimming pool, head to their local YMCA, or visit their city pool for some much-needed rest and relaxation. But before covers can be safely stored for spring and summer seasons, it is best they undergo thorough cleaning. Your local franchise offers a wide array of specialty cleaning services, including odor removal, mold cleanup, storm damage cleanup, and more.
Using state-of-the-art equipment and backed by more than 50 years of experience, SERVPRO technicians are prepared 24/7 to help with your pool cover cleaning needs. Business owner? Hotel manager with multiple pools to maintain? Our commercial services are Here to Help® get your pool cover in top shape for storage.
SERVPRO is Available Around the Clock
Before you know it, winter has gone, and summer is just around the corner. Protecting your pool is an important part of home or business ownership, and safeguarding your pool cover by making sure it is properly cleaned can help ensure it functions correctly and has a long "shelf life." When you require assistance with pool cover cleaning, or even if you have experienced severe storm damage such as hurricanes or tornadoes that have affected your backyard or other property, there is a SERVPRO franchise nearby ready to help 24/7, 365.
SERVPRO restoration professionals are equipped to handle any size disaster, arriving at each job committed to returning your property to pre-loss condition. From backyard pool covers to Olympic pool covers, rest assured your local SERVPRO can provide all manner of cleanup and restoration services you may require. Give your nearest SERVPRO a call to learn more about how they can help you with your pool cover cleaning and other needs.
For more information, visit our FAQ and Glossary.
Sources:
https://coversafe.com/about/blog/how-to-clean-your-automatic-pool-cover/
https://www.autopoolreel.com/blogs/news/6-tips-for-cleaning-and-maintaining-your-pool-cover
https://hotspringspools.net/tips-for-cleaning-and-storing-your-pool-cover/
https://www.lathampool.com/blog/plan/which-safety-cover-is-right-for-your-pool/
https://www.forbes.com/home-improvement/pool/inground-pool-covers/
https://poolcoversinc.com/swimming-pool-covers-stockton-cleaning-the-cover-before-opening-the-pool/
---