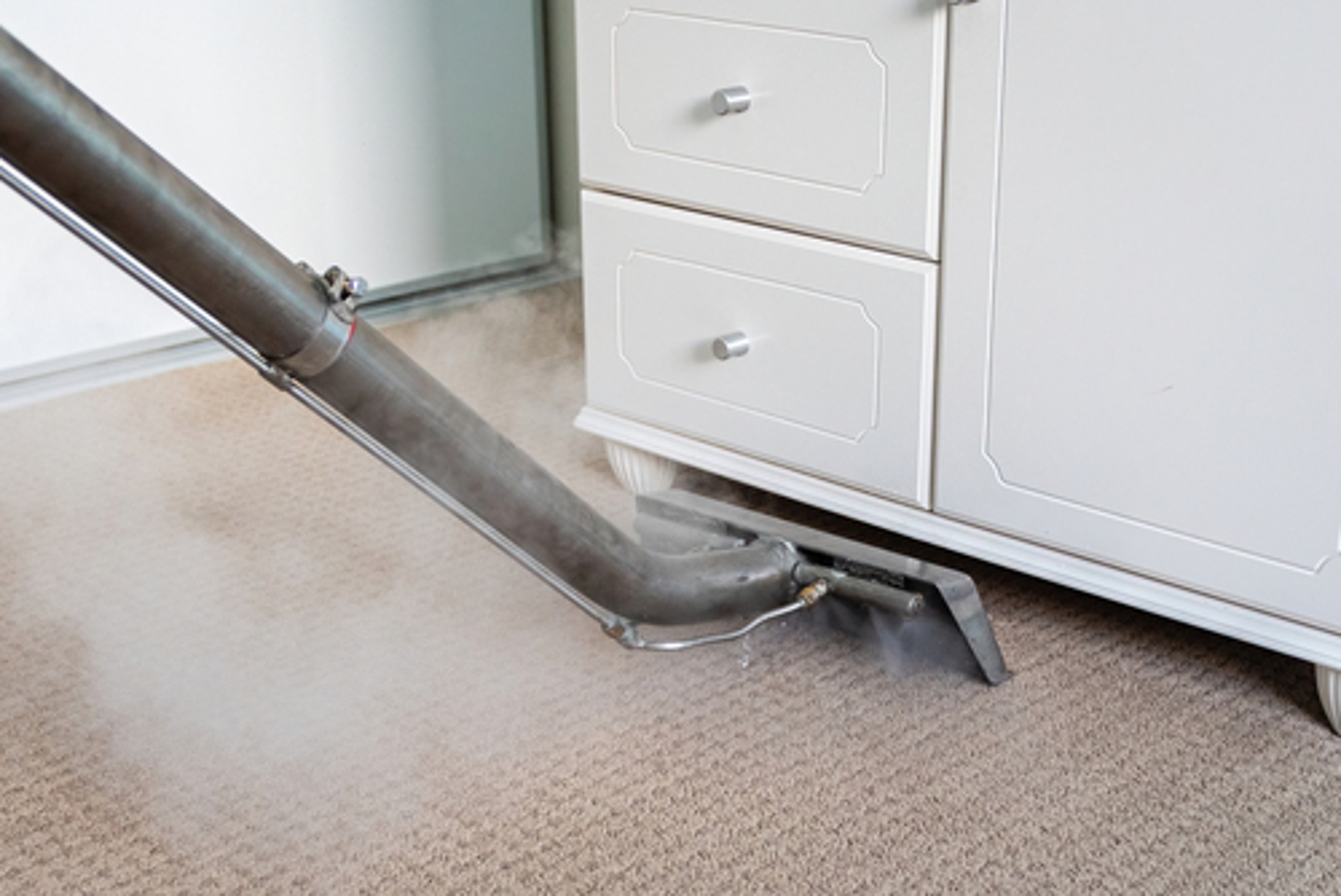 ---
Carpets come in many different types and can hold various odors depending on their material. But whether you've just moved into a new space and want to freshen it up, or are preparing to sell a property or host a party, removing musty odors is an important part of carpet care. The question is, how exactly do you remove the musty smell from carpets? This article outlines various methods and delves into SERVPRO®'s process for carpet cleaning and odor removal.
Common Types of Carpets
The type of carpet in your home or business can affect its ability to retain odors. In fact, considering musty smells often come from mold or mildew growth, a carpet's ability to hold moisture can affect its tendency to produce offensive odors. According to MasterClass, the most common types of carpet include:
Wool (durable, flame retardant, and comfortable, but prone to absorbing and retaining moisture)
Nylon (durable, soft, and holds colors well, but likelier to produce electricity than other types)
Polyester (soft, durable, and holds color well, but tends to retain indentations from furniture)
Cotton (lighter and softer than wool, but can absorb moisture at high rates and stain)
Jute (similar to wool, but less plush and coarser)
Sisal (made from fibers of agave plants, durable for high traffic)
Acrylic (less prone to producing static, but less durable than nylon)
Triexta (synthetic fiber and stain resistant, but requires more upkeep than other types)
Olefin (synthetic fiber that's easy to maintain)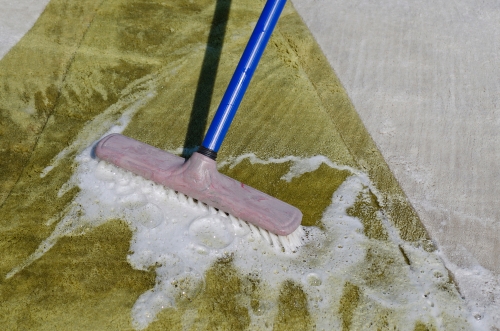 Why Musty Odors Enter Carpets
When water damage occurs in a carpeted area, whether from a flood, burst pipe, or other cause, mold and other bacteria can grow. Materials like wool and cotton, which are rather absorbent, run the risk of retaining moisture more than other types of carpet.
While mold can never be completely eradicated, given it is a natural part of the environment, it is important carpets are cleaned as soon as damage occurs to mitigate the spread of contaminants and other health effects. In addition, you can avoid future headaches and costs down the road that may be associated with delayed remediation.
Tips for Musty Odor Removal
Aside from cleaning carpets, there are some general tips that can assist with preventing a musty odor in your home or business. As musty odor is often a sign of underlying mold or mildew growth, the United States Department of Housing and Urban Development offers the following tips to ensure the chance of mold growth in carpets and other areas is lessened:
Maintain good ventilation throughout the property, and always use fans in kitchens and bathrooms
If possible, avoid installing carpet in moisture-prone rooms such as kitchens, bathrooms, and basements
Keep your home or business clean and dry at all times
Use a dehumidifier or air conditioner to keep humidity below 50%
If you smell a musty odor, search under carpeting, furniture, or other stored items that may not be frequently moved
SERVPRO's Carpet Cleaning Process
Depending on the degree of soiling and type of fiber, SERVPRO may employ one of several carpet cleaning processes, including:
Bonnet cleaning
Deluxe condition and pre-rinse
Rotary jet extraction
Hot water extraction
Dry cleaning
Showcase premier cleaning
When you require the services of a professional cleanup and restoration company, look no further than SERVPRO. Our carpet cleaning process employs the following steps:
Evaluation
Preparation
Staging
Pre-treatment and spot removal
Cleaning
Soil protection
Wrap-up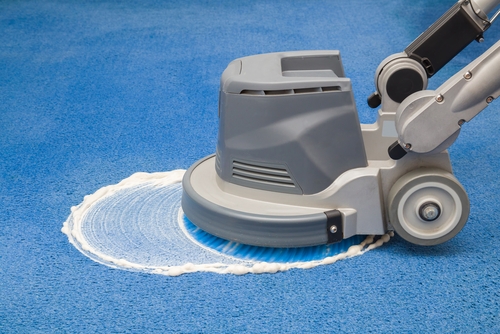 SERVPRO's Odor Removal Services
If, after carpet cleaning, you require odor removal services, your local SERVPRO franchise will follow a four-step process to remove the offending odor and leave your home or business smelling pleasant and clean. These steps include:
Locate and remove the odor source
Clean residues from affected surfaces
Re-create the conditions that caused the odor and follow the source
Seal surfaces which were exposed to the offending odor
SERVPRO is Here to Help® 24/7
With over 2,000 franchises across the United States and Canada, SERVPRO is available no matter the time. Whether your damage occurs on a weekend, holiday, in the middle of the night, or in the middle of the week, a team of dedicated professionals is on standby, ready to assist with all manner of cleanup, restoration, and construction services. With 24/7 availability, rest assured there is a SERVPRO franchise nearby. With over five decades of experience, we operate in all 50 states. So, when you find your carpets in need of cleaning, require deodorization services, or need us for water, fire, or other damage restoration, give your local franchise a call, and SERVPRO professionals will help return your property to pre-loss condition, "Like it never even happened."
For more information, visit our FAQ and Glossary.
Sources:
https://www.cpsc.gov/Safety-Education/Safety-Guides/Home/The-Inside-Story-A-Guide-to-Indoor-Air-Quality
https://www.masterclass.com/articles/types-of-carpet
https://www.servpro.com/services/cleaning-services/general-cleaning/carpet-upholstery-cleaninghttps://www.hud.gov/program_offices/healthy_homes/healthyhomes/mold
---