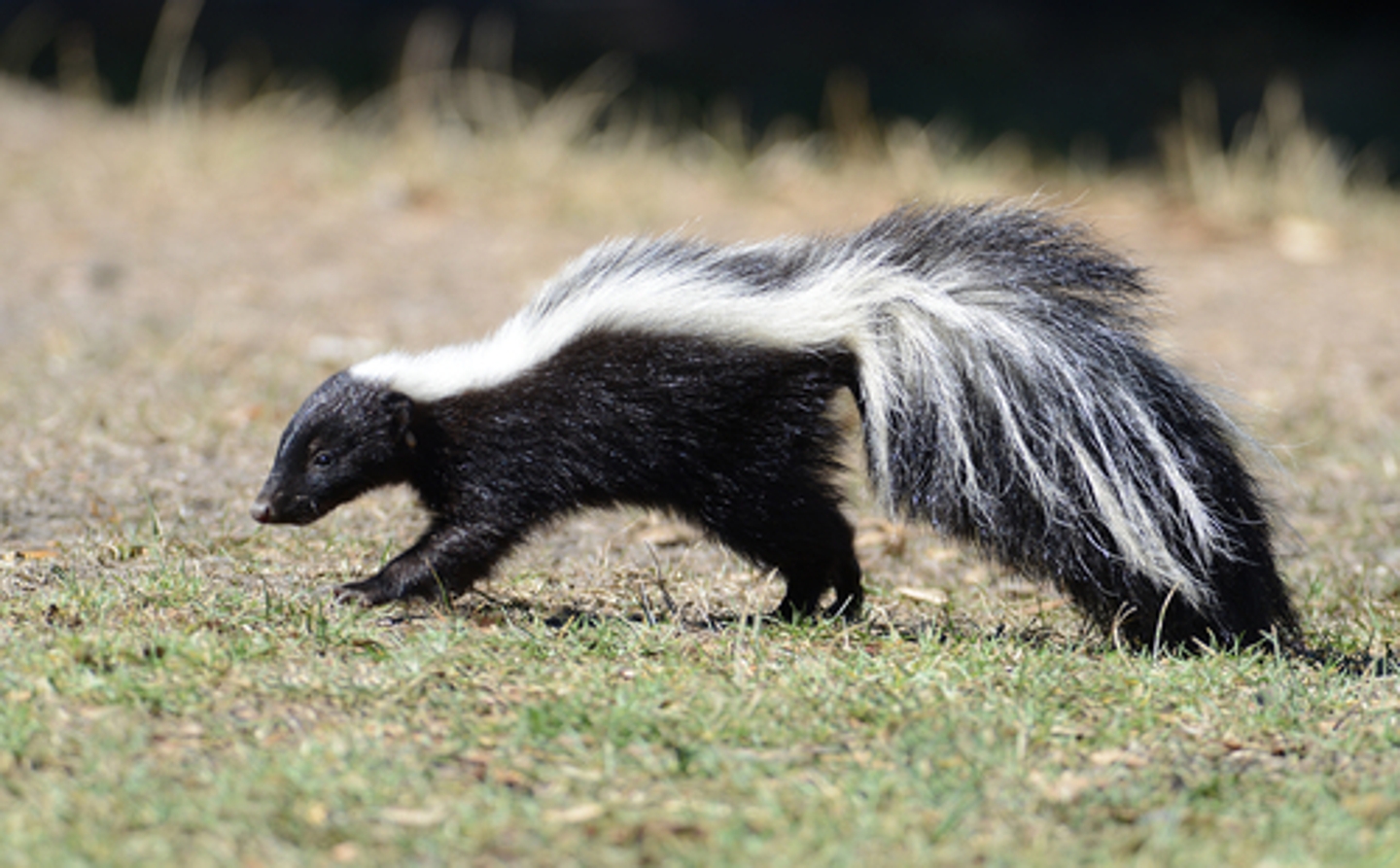 ---
The word "skunk" immediately conjures up images of a mischievous animal that's mostly black with a white streak down its back. If you see that tail in the air, be careful—it may be ready to spray!
If you, a pet, or someone in your family is sprayed by a skunk, SERVPRO® professionals are Here to Help®. This pesky odor can seep into seemingly every corner of your property. So, what are some recommended ways to get the smell out of your clothing, home, and business? This article has the answers.
Where are You Most Likely to Find a Skunk?
According to the Smithsonian's National Zoo & Conservation Biology Institute, the striped skunk (the most easily identifiable of the skunks) lives in southern Canada and throughout North America, even somewhat into northern Mexico. However, the Connecticut state website advises that skunks tend to be less common in arid parts of the country, such as the southwest. They are adaptable to many different types of land and habitats, and prefer open areas, large populations, and agricultural land.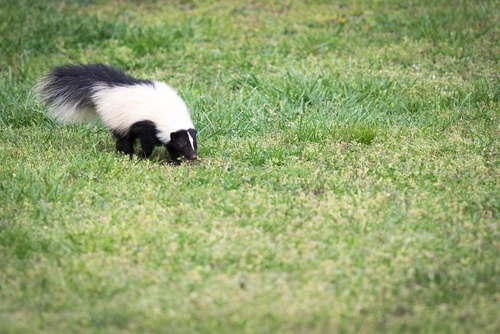 Are Skunks Dangerous?
Skunks may become aggressive when cornered. According to Swat Life, scratching and clawing is possible, which may result in a fatal dose of rabies. Additionally, the National Capital Poison Center indicates that skunk spray may cause:
In humans:
Stinging, burning, redness, and tearing of the eyes
Lung irritation
In dogs:
Drooling
Swollen, red eyes
Sneezing
Vomiting
Temporary blindness
What to Do If You Run into a Skunk
If you find yourself face to face with a skunk, beware of the following warning signs of oncoming skunk spray:
Hissing
Charging
Raising their tail
Stomping their feet
Thankfully, skunks are nocturnal; since they're more active at night, your chances of encountering one may be less likely. Still, consider installing motion-sensor lighting around your home or business, which may ward them off. Additionally, maintain clean landscaping, as skunks like making homes in brush, wood piles, and beneath decks and porches. Blocking access to these areas may prevent skunk invasions.
How to Get Rid of the Skunk Smell?
So, you've been sprayed. Or maybe it was your dog, a family member, an employee, or an unlucky pedestrian. Regardless, there are some tips and tricks to keep in mind when working to get rid of the skunk smell, according to the University of Nebraska—Lincoln Extension, Institute of Agriculture and Natural Resources. When sprayed, take these steps:
Ventilate the area using fresh air

Consider using air fresheners

Remove the source of odor (such as affected clothing) and wash with deodorants
Use laundry detergent to remove residual odor in fabrics

Consider washing clothes twice, then hang them outside rather than using a dryer
Items that cannot be traditionally washed or dry-cleaned, like shoes, should be hung outside to air dry as well

Take a shower
Use the following formula on skin and fur:

1 quart of 3% household strength hydrogen peroxide
¼ cup baking soda
1-2 teaspoons of liquid dish soap

These ingredients should be mixed together in an open container and used immediately

Apply to hair or skin, then wait five minutes and rinse
Avoid contact with eyes and mouth

The National Capital Poison Control Center recommends using room temperature water for your eyes (rinse for 15 minutes) and a simple rinse and spit process for your mouth
Remember, skunk smell can permeate clothing, so it is important you act as soon as possible when you or your pet is sprayed. Researchers at Wildside Wildlife Removal and Prevention state that skunk smell can last approximately two weeks.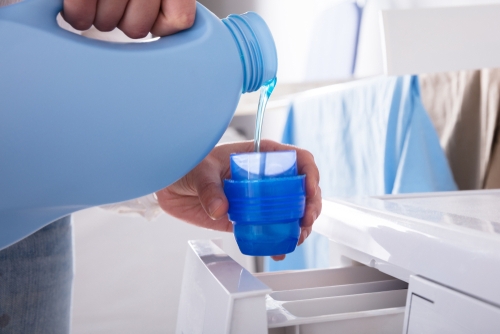 Tomato Juice Does Not Work on Skunk Odor
Keep in mind, the "tomato juice" myth is just that—a myth. Tomato juice is not effective in remedying skunk odor.It simply introduces a new smell into the space, tricking you into believing the skunk smell has been removed.
SERVPRO's Odor Removal Services
Look no further for odor removal services than SERVPRO. If the above tips don't seem to remove the smell completely, call your local SERVPRO to assist. Using professional odor removal techniques, SERVPRO professionals will get straight to the cause rather than simply mask the odor.
SERVPRO professionals follow a four-step process for odor removal:
Remove the source so the odor does not continue to emanate
Clean surfaces of all odor residue, or small residue particles will continue to produce odors
Recreate conditions that caused the odor, which will effectively locate the source and aid in removal

This occurs by using a deodorizer to distribute particles in the same manner as how the odor first dispersed

Seal surfaces exposed to the offending odor, if necessary
SERVPRO is Available 24/7
There are more than 2,000 SERVPRO franchises across the United States and Canada, with elite cleanup and restoration technicians on standby around the clock. SERVPRO professionals are ready to service your skunk deodorization and other needs at a moment's notice. There is a location nearby that you can call on, no matter if your skunk smell occurs on a weekend, holiday, or at 3 in the morning. With over five decades of experience, rest assured our restoration professionals are educated and dedicated to returning your property to pre-loss condition, "Like it never even happened." Experience skunk smell? Then give the #1 choice in cleanup and restoration a call.
For more information, visit our FAQ and Glossary.
Sources:
https://portal.ct.gov/DEEP/Wildlife/Fact-Sheets/Eastern-Striped-Skunk
https://nationalzoo.si.edu/animals/striped-skunk
https://wildlife.unl.edu/pdfs/removing-skunk-odor.pdf
https://swatwildlife.com/are-skunks-dangerous/
https://wildsidewildliferemoval.ca/how-long-does-skunk-smell-last/
https://www.poison.org/articles/what-happens-if-a-skunk-sprays-me-213
---