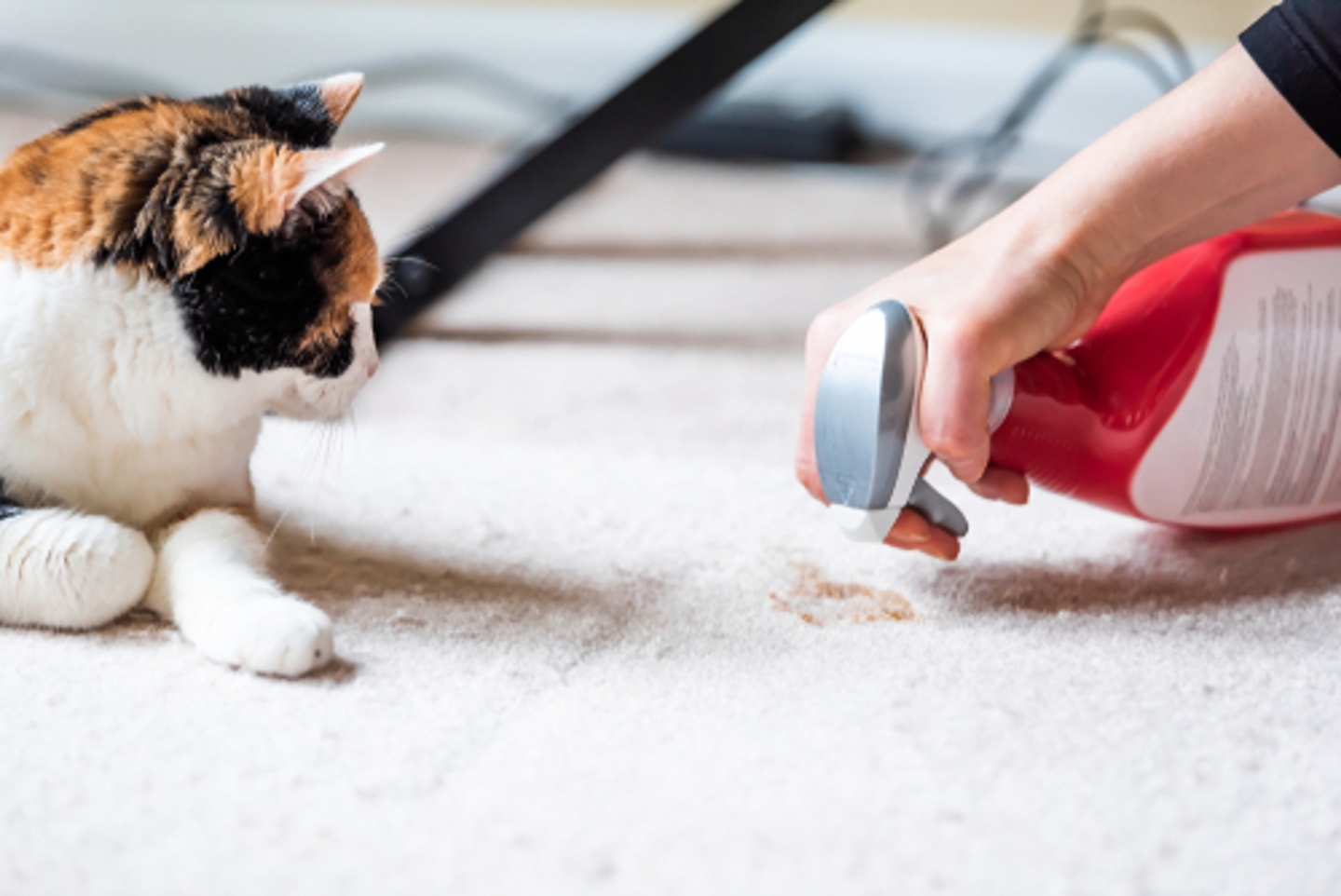 ---
We love our pets, but we don't always love the smells that come along with them. If you are looking to get rid of pesky pet smells in your home, SERVPRO® professionals are Here to Help®. We understand it can be an uphill battle to keep your home smelling fresh and clean. We've put together some tips to help keep your house free of pet odors.
What Causes Pet Odor?
Before diving into solutions, it is crucial to understand the root causes of pet odor. The American Kennel Club explains that pets naturally release odors through their skin. Moreover, pet dander and fur can accumulate over time, harboring bacteria and contributing to unpleasant smells. By addressing these underlying factors, you can effectively combat pet odor before it settles into your carpet and upholstery.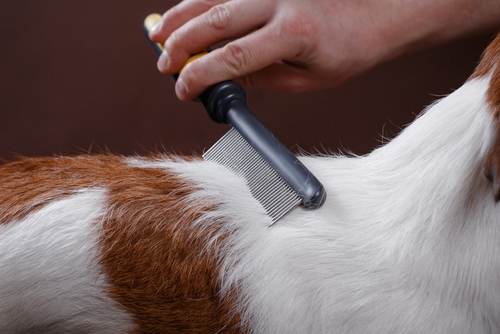 Tips for Removing Pet Odor
Living with pets doesn't mean you have to compromise on a fresh and odor-free home. By implementing a comprehensive approach that includes regular cleaning, effective odor removal methods, natural remedies, and preventive measures, you can successfully eliminate pet odor from your living space. When it comes to eliminating pet odor, Better Homes & Gardens recommends the following tips and/or remedies:
Use an enzymatic cleaner specifically designed for pet messes; this breaks down organic compounds and neutralizes odors.
Steam clean carpets and upholstery; this is a powerful technique to remove deeply embedded pet odor.
Use baking soda. Sprinkle it on carpets, pet bedding, or upholstery and let it sit overnight before vacuuming it up.
Use diluted vinegar. Due to its odor-neutralizing properties, vinegar diluted with water can be used as a cleaning solution.
Open windows. Proper ventilation is key; allow fresh air to circulate and remove stagnant odors.
Use air purifiers. Strategically placing air purifiers around your home helps absorb odors.
Preventing Future Pet Odor
Prevention is always better than cure when it comes to pet odors. Filtrete suggests that the first step in preventing pet odor is establishing good hygiene practices for your pet, such as regular bathing and grooming. This can significantly reduce the likelihood of strong odors. Secondly, a routine cleaning regimen is key. Regularly cleaning your pet's bedding, toys, and any areas they frequent (with pet-friendly cleaning products) helps keep your home smelling fresh. Vacuuming carpets and upholstery will help remove pet hair and dander, reducing the potential for odors. Adding covers for furniture will also help contain odors and minimize their impact on your home.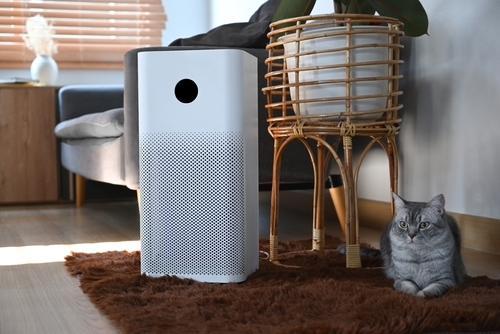 When Should you Call a Professional?
Carpets and upholstery often absorb and trap pet odors. If you are struggling neutralizing pet odor in your home, contacting a professional company like SERVPRO can help. Our technicians will use the science of deodorization in conjunction with a tried and tested procedure designed to remove odors. This includes:
Cleaning residues from surfaces. It is important to thoroughly clean surfaces to deodorize them effectively. If not properly cleaned, small particles of odor-producing residue will continue to generate odors.
Distributing a deodorizer. This could be in the form of sprays, powders, or fog, depending on the surface.
Removing or sealing sources of odor. In certain situations, it may be advisable to remove and replace things like carpet or other upholstered items if the odor persists after being treated with deodorizing agents.
SERVPRO is Here to Help
If you are struggling with offensive pet odor, SERVPRO is here to help. SERVPRO uses state-of-the-art products, equipment, and techniques to rid your home of pervasive odors, getting to the source and leaving your place smelling fresh. Our experienced technicians have the expertise and tools necessary to complete the job quickly and efficiently.
After over 50 years in the industry, SERVPRO professionals know how to properly deodorize and seal your carpet and upholstery. With our help, you can be sure that your home is in pristine condition. Call your local franchise today to learn more about our cleaning services. With over 2,100 SERVPRO franchises spanning the US and Canada, a franchise is never far away. We are committed to arriving onsite within one hour of your call, and returning your space to pre-loss condition, "Like it never even happened."
For more information, visit our FAQ and Glossary.
Sources:
https://www.akc.org/expert-advice/health/why-does-my-dog-smell/
https://www.bhg.com/homekeeping/house-cleaning/tips/treat-stains-and-odors-caused-by-pets/
https://www.filtrete.com/3M/en_US/filtrete/home-tips/full-story/~/5-tips-to-reduce-pet-odors/?storyid=e0c6eb07-bb39-454e-804a-1622d77d98bb
---