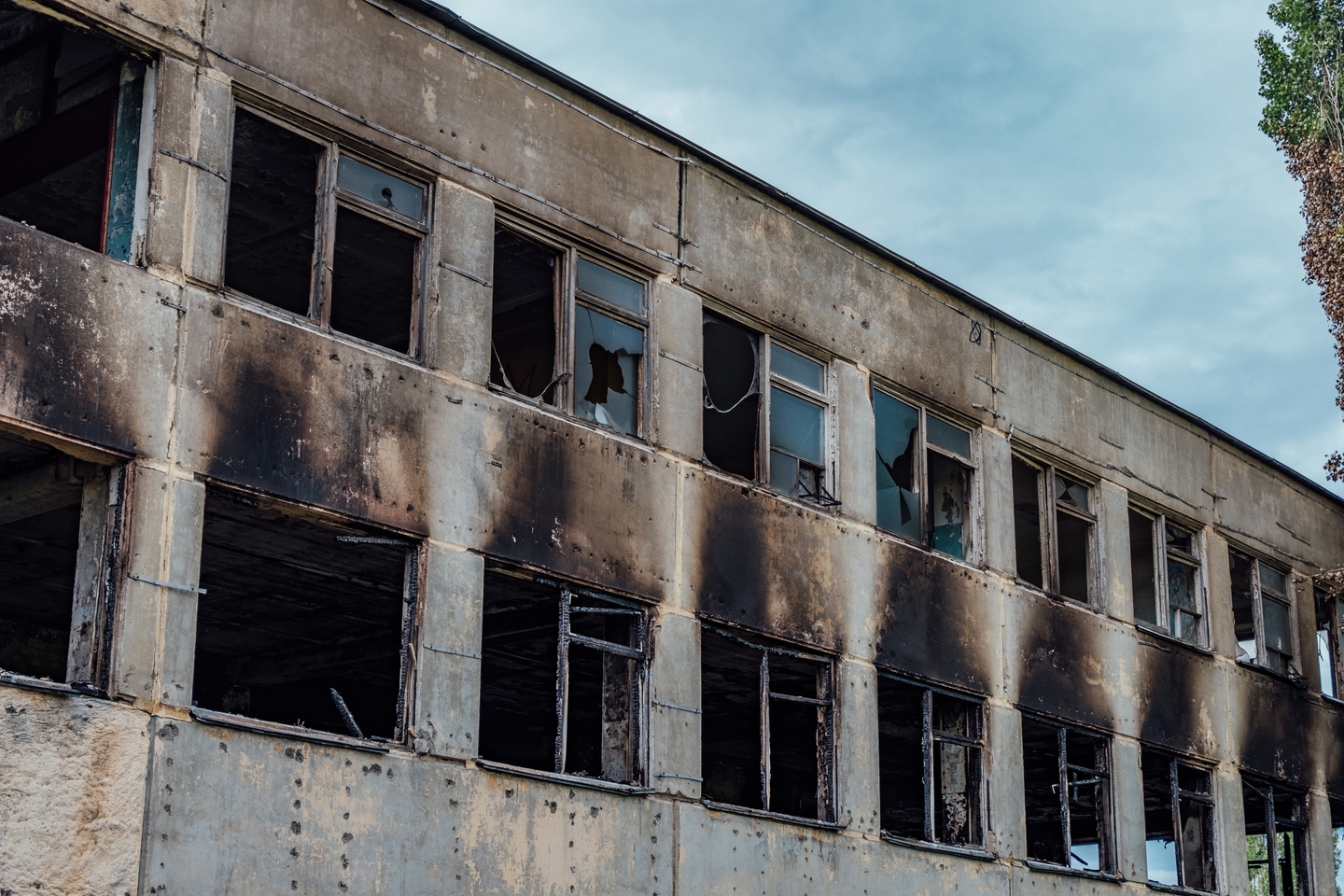 ---
Regardless of a fire's size, soot is an often-overlooked problem that can have significant repercussions down the road. Those little black smudges can cause considerable damage to your property and health. At SERVPRO®, we provide both comprehensive home and commercial cleaning services that give our clients the peace of mind that the little details—like soot stains—are taken care of. To help you better recognize fire damage after an emergency, here's a quick guide to soot in your space.
What is soot? (and other common questions)
Let's get down to the soot basics. In order to both recognize and appropriately remove soot, it's good to have a foundational knowledge of how it's caused and what it looks like. Here are some of the most frequently asked questions from our clients:
What causes black soot on walls and materials?
Simply put, soot is the tiny particle that comes from incomplete combustion; it's the black substance that comes from burning wood or other materials. While you might be most familiar with large-scale cinders and residue from fires, have you ever noticed those small black smudges near a burning candle? That's soot, too! You don't need to have a fire disaster to see the damage.
What does soot look like?
Most commonly, soot appears as black streaks on surfaces near a fire. It might be easy to confuse soot with mold; the similarities in color and patterns make them similar. Both can come out of nowhere, and both can do a lot of damage! Before touching the damaged area (which can be dangerous), you can make smart assumptions based on the black streak's location. Ask yourself:
Is this damage near an electrical outlet or appliance?
Is this damage near space in my property where I have candles, a fireplace, or other combustible materials?
Is this damage at the bottom of a door where carpet may be filtering soot from the air?
Is this damage near a part of the wall that could be affected by the heating system?
If you answered "yes" to any of these questions, there's a good chance you're dealing with soot and not mold. In contrast, mold will grow in areas with excess moisture, such as in between shower tiles or on a bathroom wall.
Can I remove soot?
The simple answer is yes—but that doesn't mean you should tackle every soot damage project. A small smudge from a candle is likely cleanable with a small cloth dampened in rubbing alcohol. More significant soot damage from a fire should be handled by professionals. Agitating the soot with incorrect substances can make the damage worse.
Is there any way to prevent soot?
Yes! It all comes down to preparation. For large-scale damage, make sure that your home or commercial space has a fire emergency plan and a fully functioning fire sprinkler system. Regular maintenance and upkeep of your fire prevention tools will help reduce damage in an emergency.
For more small-scale prevention, use high-quality candles with short wicks on the candle stand to reduce excess heat. Schedule regular maintenance of your kitchen appliances to help ensure that they're in good working condition as well.
Understanding Soot Hazards
Soot might seem like a small, black smudge, but it can do a lot of damage if left untreated. Three primary hazards that soot may cause are to your:
Health:
Property:
Technology:
Because of the significant risks that soot poses, we recommend working with a professional cleaning service to remove and remediate the damage as soon as possible. SERVPRO® teams not only offer these services but can provide additional odor removal support for the hard-to-get-rid-of smoky smells. Our odor removal process involves removing the cause of the odor, cleaning affected surfaces, and sealing any other surfaces that may require extra attention.
What should I do when I see soot damage?
Suppose you've recently had a fire in your home or commercial space. In that case, there's a high possibility you have unaddressed smoke or soot damage. If you notice those pesky black smudges or simply want to help ensure you're safe, reach out to your local SERVPRO® to schedule a consultation and inspection. Our team will create a fire damage plan from our services based on our initial analysis, customized to your needs.
If you have any other questions or want to learn more about fire damage, check out our SERVPRO® Resource Page for additional helpful information.
---
Sources:
https://energyeducation.ca/encyclopedia/Soot
;
https://www.ncbi.nlm.nih.gov/pmc/articles/PMC5492873/
;
https://www.abe.iastate.edu/extension-and-outreach/black-streaks-ghosting-on-walls-aen-174/
---