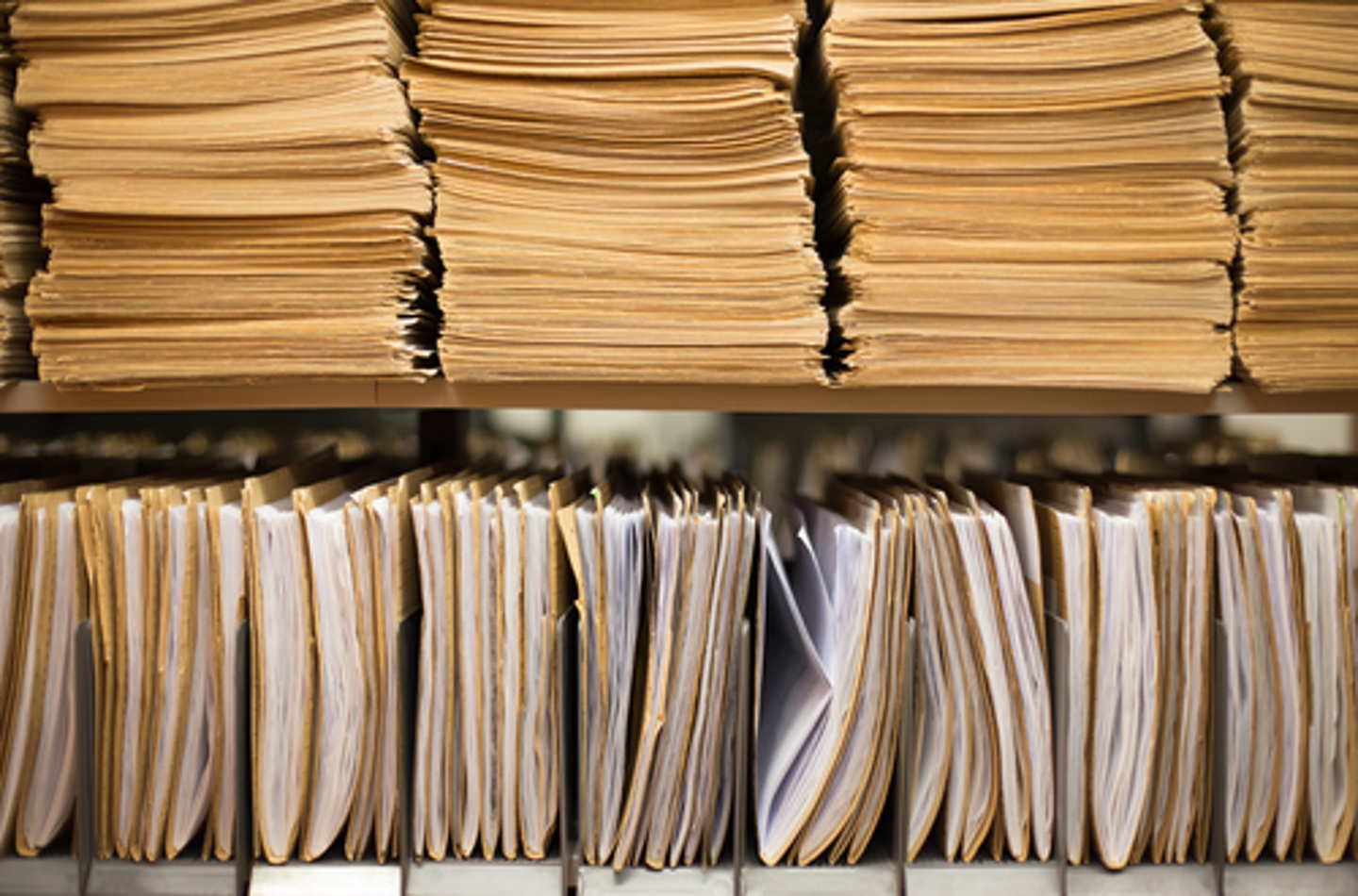 ---
From family photographs and albums to legal identification documents and property records, your home and business is full of important documents in need of safeguarding. But what if these were damaged in a disaster, such as water damage, storm damage or fire damage? Would you know what to do or who to call? SERVPRO®'s document restoration specialists are available 24/7.
Restoration of important documents after a disaster is highly important. To avoid the permanent loss of valuable documents and photos, immediate action is needed. SERVPRO uses professional tools to help restore your personal photos, documents, and other precious paper items, to return them to as close to their pre-damaged condition as possible.
What is an Important Document?
An important document is something that holds value. Below are 10 examples of what are considered important documents.
Social Security cards
Birth certificates
Marriage certificates
Passports
Insurance documents
Retirement accounts
Bank statements
Medical information
A will and/or living will
Powers of attorney
It is important that all types of documents are stored in a safe place, especially to help prevent any kind of damage should a disaster strike your residential or commercial property. According to Dave Ramsey, "You should hold on to a document if you think you might need it, if it is a personal identification document, if it is something that has to do with your finances, or if it protects your future (like life insurance or a will)." Furthermore, Consumer Reports outlines how long to keep tax documents and other important documents.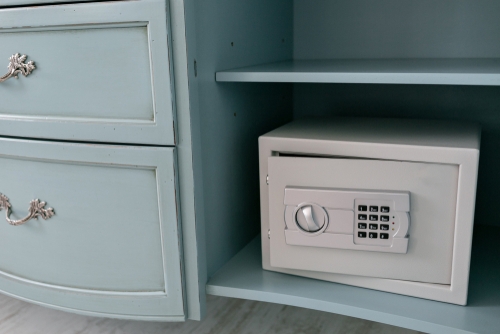 How to Keep Important Documents Safe
Storing important documents in a waterproof or fireproof safe is one way you can keep them protected. Safe Wise provides some additional options, such as a safe deposit box, home safe, and plastic page slips. It is vital that you keep important documents safe, but what if those documents were not safely stored, and end up damaged by a disaster? You can have peace of mind knowing there's a leader in the cleanup and restoration industry that specializes in document restoration. SERVPRO will be there to help restore your valuable documents.
What Types of Documents and Media Can Be Restored?
SERVPRO can restore many different types of paper documents, such as photos, photo albums, yearbooks, and more. So, no matter if you have a burned picture, burned photo, damaged photo album, waterlogged photo, or fire damaged concert ticket, SERVPRO is Here to Help®.
Restoring Water Damaged Pictures
If you have photos that were damaged by water damage, don't lose hope. In many circumstances, water damaged pictures and documents can be restored. With our effective document/photograph drying services, we can restore and help minimize further damage. Our document restoration team uses the same method as the Library of Congress. In fact, did you know that the state-of-the-art technology we utilize is the only method approved by the National Archives and Records Administration (NARA) and the General Services Administration (GSA)?
When it comes to the drying and restoration of water damaged photos and other paper documents, SERVPRO uses state-of-the-art technology to help us achieve our goal and optimal results. That technology includes the following:
Vacuum Freeze
Gamma Irradiation
Digitization Services
Tips on Caring for Documents Until Restoration Begins
Storing your documents at a local cold storage facility or in a home freezer or refrigerator can help keep them frozen and may prevent mold or additional deterioration. SERVPRO can make it even easier by dispatching a refrigerated truck to your home or business to store your documents. This will help stabilize them onsite until they're in a good state to ship to our professional facility.
Should you experience an event such as storm, water, or fire damage, and your important documents are affected, it is helpful to know what to do and not do until professional help arrives.
What to Do After Documents are Damaged
Gather Documents
Gather and take inventory of all documents that may need restoration. This will help ensure a smooth, efficient pack out.
Act Swiftly
Act swiftly to help prevent further damage. The quicker you act, the better your chances at recovering sensitive documents.
Understand the Process
Understand that some damage is indefinite, such as ink runs, and ink or mold stains. Keep in mind, certain types of damage can deeply embed into the papers' fibers upon loss. While we do everything we can to restore your documents to pre-damaged condition, this type of damage cannot be undone. Once documents are damaged, they will likely not look brand new again.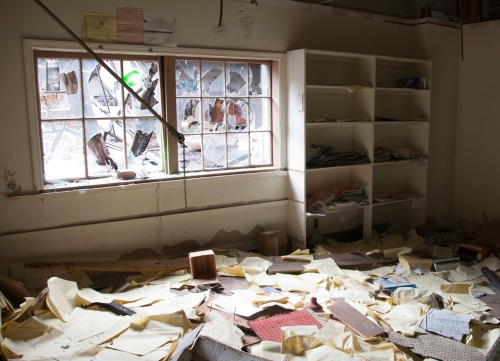 What NOT to Do After Documents are Damaged
Do Not Re-Moisturize
Re-moisturizing documents will hinder the restoration process and can yield further deterioration.
Do Not Lay Documents Flat
Do not lay documents flat. Although it may seem natural, doing so increases the risk of mold growth and the documents adhering, which reverses the restoration process. Consider placing documents in an upright position.
Six Steps in Our Document Restoration Process
In the event that disaster strikes and damages your important documents, look no further for document restoration services than SERVPRO. You can trust SERVPRO's efficient and effective process:
Pack out/delivery
Inventory/assessment
Freezer
Vacuum freeze-drying
Gamma irradiation
Additional services
Why Trust SERVPRO for Document Restoration Services?
Should any of your important documents be affected after a disaster, it is imperative that quick action is taken. Below are four reasons why you can trust SERVPRO for your document restoration services:
Highly Trained Team
#1 in the Cleanup and Restoration Industry
Easier Insurance Claims Process
SERVPRO is Here to Help Year-Round
SERVPRO is here to help with all your document restoration needs. If you have ever wondered if there is a SERVPRO nearby, there is. We are strategically situated in your community and always prepared and ready at a moment's notice should you ever encounter any type of disaster. We have more than 2,000 franchise locations spanning across the United States and Canada. Our professionals are highly trained and have more than half a century of experience across the SERVPRO system.
Rest assured, SERVPRO is here to help year-round should you and your family need help restoring those precious memories and important documents. When disaster strikes, you cannot afford to rely on sub-par contractors or companies. No matter what unfortunate disaster you may experience, you can fully and confidently rely on SERVPRO's competent, qualified and experienced professionals for all your water damage, fire damage, mold remediation, storm and flood damage, cleaning, and construction services. Give us a call 24/7, 365 days a year.
Visit our FAQ and Glossary to learn more.
Sources:
https://en.wikipedia.org/wiki/Historical_document
https://libguides.tru.ca/c.php?g=193952&p=1276162
https://www.marthastewart.com/7618577/difference-between-antique-vintage-explained
https://www.fema.gov/press-release/20210318/key-steps-recover-documents-fema-disaster-assistance
https://www.ramseysolutions.com/retirement/organizing-your-important-documents
https://www.safewise.com/blog/keep-important-documents-safe-home/
https://www.consumerreports.org/money/taxes/how-long-to-keep-tax-documents-a5302825423/
---