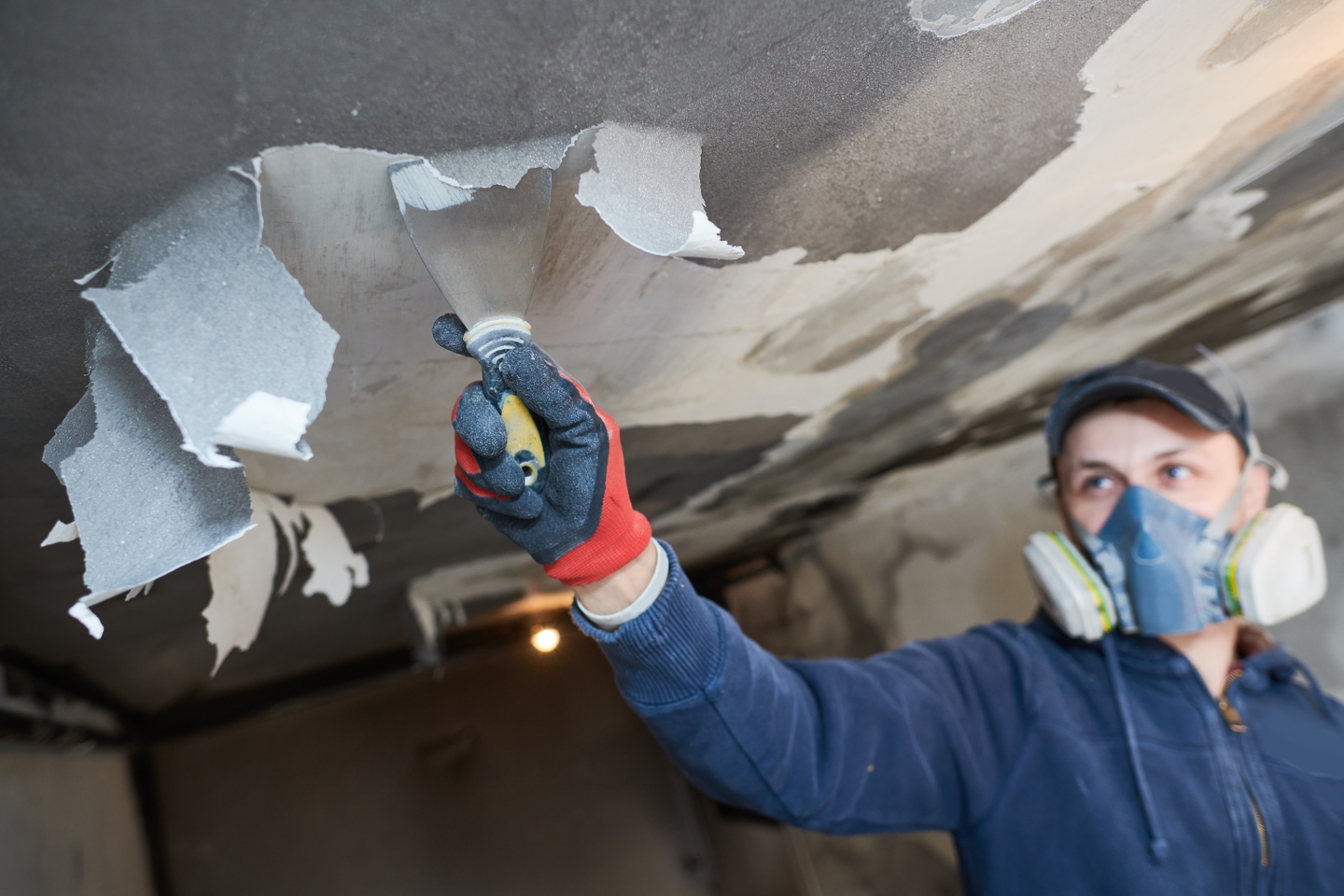 ---
Whether a fire is big or small, you'll likely have to deal with soot damage in the aftermath. Soot may seem like an insignificant hazard in comparison, but if left alone, it can become a significant health hazard. Don't get your cleaning supplies out just yet. Without the help of professionals, your soot cleanup may cause even more damage. Here's what you need to know about soot removal and how to work with professionals after a fire.
Why Soot Cleanup Matters
Soot removal may seem like a straightforward process, but both professional equipment and patience are helpful with soot removal. Soot is acidic and may not come off the walls with a simple swipe. Furthermore, intense scrubbing or harsh chemicals may do more damage than good. To avoid this, we recommend calling in the professionals for backup. If you're not sure whether your soot damage cleaning requires outside support, consider calling your local SERVPRO team for an assessment.
How to Recognize Soot Damage
Soot damage from smoke is most easily identified in high-visibility areas such as your walls. However, it can also hide in ventilation systems undetected for days, which is why it's critical to perform a thorough inspection of your property after a fire. You never know where smoke damage could be hiding! Common signs of soot include:
Black streaks or smudges
Black dust
Unpleasant odors
Soot can feel slightly greasy and can stain surfaces if agitated in many cases. This is another reason it's better to engage professionals for your soot cleaning—you never know how bad a simple smudge might become.
The Soot Removal Process
If you've identified soot or think your property may be at risk, start with a call to a team of professionals who can evaluate your individual situation. At SERVPRO, we offer both fire damage and commercial cleanup services to help you get back in your space as soon as possible. The soot cleanup and removal services will depend on the size and severity of a particular job, but here's a quick look at our general fire damage and soot removal process:
Step One: Fire Damage Inspection
After emergency services have been contacted and deem the property safe for entry, it's time for our team to get to work. A comprehensive fire inspection allows our team to identify any fire, smoke, and soot damage in your space. This assessment then guides our plan of action for the following days.
Step Two: General Cleanup
After an inspection is complete, our team will likely proceed with the following initiatives before addressing the soot cleanup:
Immediate boarding and tarp services
General cleanup
Water removal and drying
Once these fundamental cleaning tasks are complete, our team can transition to soot damage cleanup.
Step Three: Soot Cleanup
SERVPRO professionals use specialized equipment to remove soot from surfaces in your home. Different surface areas require unique techniques to remediate the damage. Depending on the size and severity of a particular job, a cleanup may have one or all of these types of soot damage:
Dry smoke:
Wet smoke:
Protein residue:
Petroleum residue:
Based on the soot type and if the surface is damaged, SERVPRO professionals will slowly remove the black residue.
Step Four: Odor Removal
It's no secret that fire can leave behind a pretty strong smell—and depending on the materials caught in the blaze, you may be up against lingering odors. SERVPRO also offers odor removal services to help our clients get back to normal faster. Our process includes:
Source removal
Clean
Deodorize
In extreme cases, exposed surfaces may be sealed to prevent further unpleasant odors. This is also an appropriate solution if a full-removal process is impractical or beyond a client's budget. We will determine if a cleanup requires sealing during the inspection portion of the process.
Call Now for Soot Removal Services
If you'd like to learn more about our soot removal process, commercial cleaning abilities, or cost, don't hesitate to reach out to our team today. Our comprehensive fire damage services can help you tackle even the largest disaster—SERVPRO is here to help.
---
Source: Science Direct:
https://www.sciencedirect.com/topics/chemistry/soot
---