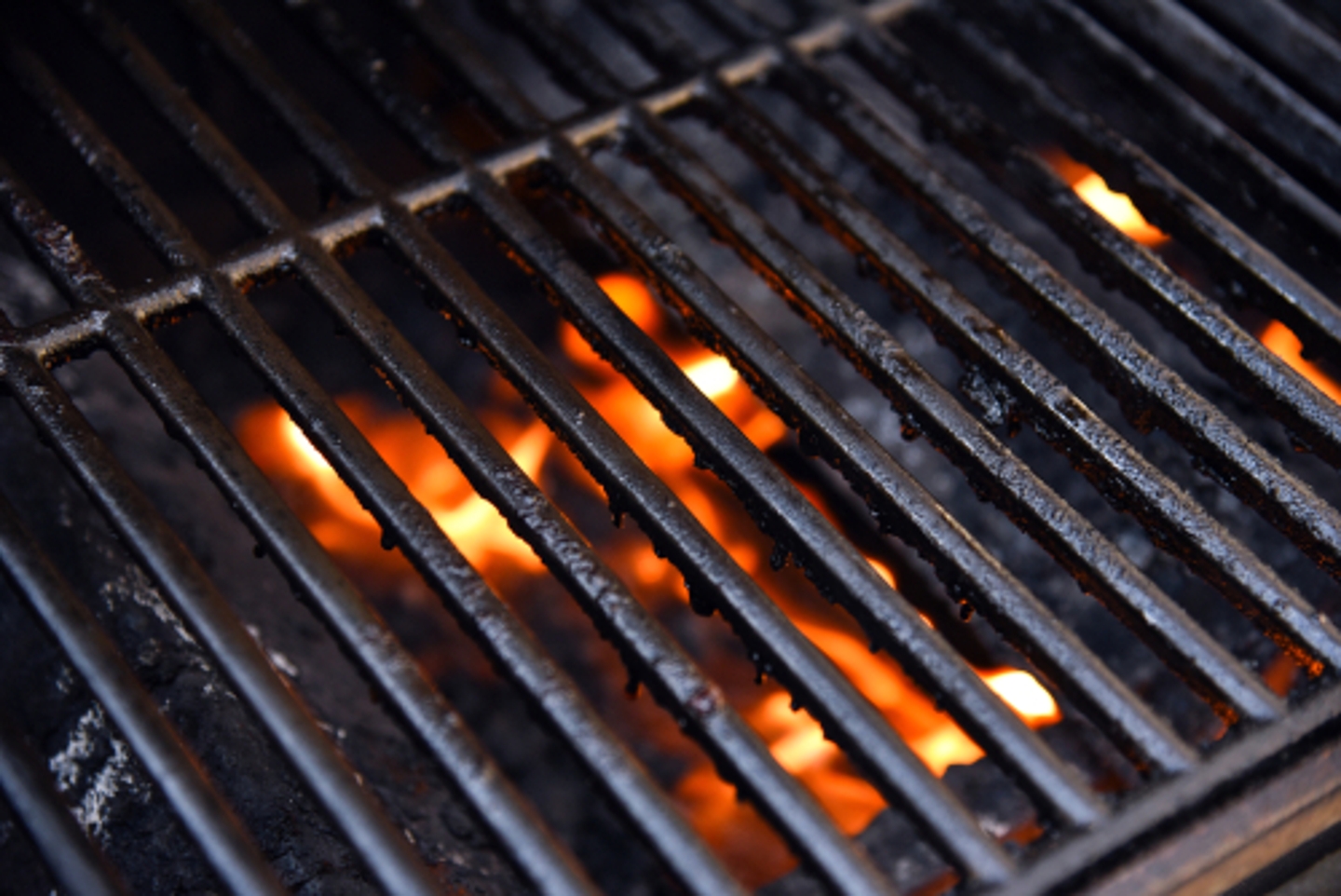 ---
Grilling is a popular pastime, reaching peak popularity in the spring and summer months. Unfortunately, grills can be dangerous. Whether the result of user error or some kind of malfunction, a grill can pose a serious hazard, potentially causing fire damage or other issues in your home or business. So how do you make sure you've taken the steps to keep your grill in proper condition and use it correctly? And what are useful fire damage tips? Part of being a homeowner or operating a restaurant is understanding how to grill safely without causing a fire, and SERVPRO® is Here to Help® when things don't go as planned.
Common Types of Grills
Regardless of where you live, how large your living space is, the type of food you tend to cook, and more, there is a grill for you. Common types of grills and some of their features include:
Gas grill

This grill, sometimes called a propane grill, is one of the most popular due to its ease of use. It can reach temperatures between 400- and 600-degrees Fahrenheit, typically requires minimal cleanup, and utilizes knobs to control temperature.

Charcoal grill

This grill is generally the least expensive type of outdoor grill. Heat distribution is designed for direct, hot searing to give you that notable charcoal flavor, though you can adjust the coals as needed. However, these types of grills take longer to heat than gas and electric grills.

Pellet grill

This grill uses wood pellets for optimal braising, smoking, basting, and more. They can reach between approximately 160-600 degrees Fahrenheit. While they are powered via electricity, the hardwood pellets produce smoke and heat.

Electric grill

This grill is ideal for apartment or condo living and is usually the smallest in size compared to its counterparts. They tend to heat up quickly and cook food evenly. Furthermore, they are usually portable, and cleanup is usually hassle-free.
Parts of a Grill
It is important we detail the parts of the grill, so you can get familiar with these machines in case parts need to be replaced or you sense something may be wrong. According to The Home Depot, gas grills are the most popular. Their article outlines the parts of a gas grill you are likely to see, to ensure you are familiar with these sophisticated appliances.
According to Griller's Spot, there are ten general parts you will find on every gas grill, categorized under which part of the grill they live:
Within the hood section:
Temperature gauge.
Within the cooking system:
Warming rack.
Cooking grate.
Control knobs.
Igniter.
Carryover tube.
Burner.
Side burner.
Within the grease management system:
Heat plates.
Grease tray.
What are Safety Grilling Tips?
So, how far away from the house is safe for grilling? Can you leave it unattended? FEMA offers the following grill safety tips to answer these questions and more:
Only use your grill outside.

Keep

your grill at least three feet away from eaves, siding, and deck rails.
Keep a three-foot "safe zone" around the grill, to protect children and pets.

Be cognizant of who enters this safe zone

Open a gas grill before lighting.
Do not walk away from your grill, fire pit, or torches when they are lit; keep a constant eye on them.
Place the coals from your grill in a metal can with a lid once they have cooled.
Clean your grill each time after you use it, which will help remove grease that can start fires.
What is the number one rule for grilling? Is there one? While responses may vary, according to First Alert, the golden rule of grilling is to only grill outside. From there, it is a matter of safe practices and careful food preparation.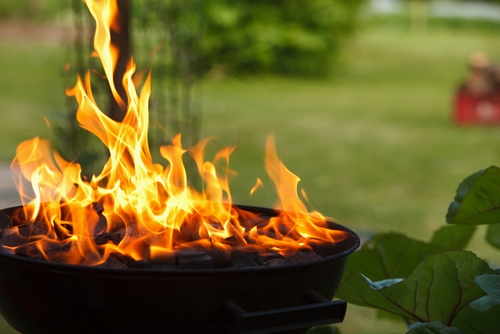 SERVPRO's Fire Damage Restoration Process
When fire damage strikes your home or business, SERVPRO offers a seven-step process to return your property to pre-loss condition:
Emergency contact, where a SERVPRO specialist will ask a series of questions to determine size and scope of loss, and dispatch proper personnel and equipment.
Inspection and fire damage assessment, where SERVPRO technicians will inspect and test adjoining rooms to where the fire damage occurred.

This helps determine an appropriate plan of action.

Immediate board-up and roof tarping service, if needed.
Water removal and drying (if water damage is present), where air movers and dehumidifiers will be placed after extraction to ensure remaining water is removed from the property.
Removal of smoke and soot from all surfaces, where specialized equipment and techniques help remove smoke and soot from ceilings, walls, floors, and additional surfaces.
Cleaning and sanitizing, where odor removal techniques, air scrubbing, fogging equipment, and more are used to clean structures and restorable items damaged in the fire.
Restoration, where final steps are taken to fully return your property to pre-loss condition, "Like it never even happened."

This step may involve minor repairs like painting, or full construction services.
SERVPRO is Here to Help 24/7
Established in 1967, SERVPRO operates more than 2,100 franchises in North America. From Hawaii to Canada, SERVPRO franchises are prepared to assist with all manner of cleanup and restoration needs. Did your grill catch fire, damaging your home, decking or patio? Despite your efforts to grill safely, accidents or hazards are still possible, and SERVPRO can help. Our specialists have over 50 years of experience and arrive at each job with top-tier equipment, prepared to return your home or business to pre-loss condition. Beyond general cleaning services, SERVPRO franchises also offer specialty cleaning services, construction services, and more.
Find your local SERVPRO today and give us a call. We are the #1 choice in cleanup and restoration for a reason and look forward to serving you to provide elite cleanup, restoration, and construction services. As you practice safe grilling, if you experience fire hazards or find yourself with water damage or mold remediation needs, we can help with that and more. It is our goal to get your space back to looking "Like it like never even happened."
Our website offers a lot of great information, so visit our FAQ and Glossary for more about SERVPRO and the cleanup and restoration industry.
Sources:
https://www.usfa.fema.gov/downloads/pdf/publications/grilling_fire_safety_flyer.pdf
https://www.homedepot.com/c/ab/types-of-grills/9ba683603be9fa5395fab90102b0488
https://www.grillersspot.com/anatomy-of-gas-grill-parts-guide/
https://www.firstalert.com/ca/en/safety-corner/grilling-safety-tips/
---