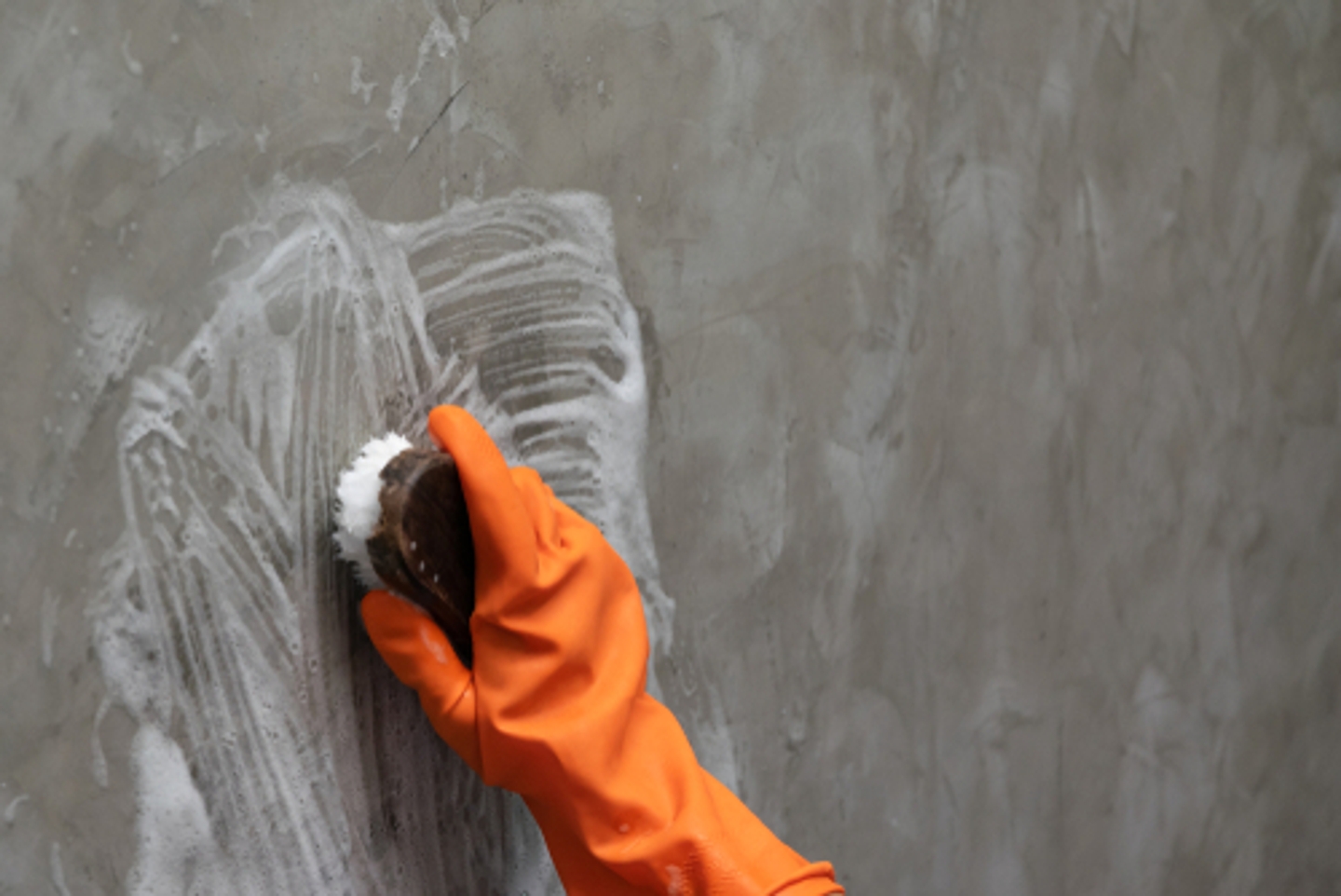 ---
Whether a fire causes your home or business to be covered in black soot, a cooking accident in your kitchen leaves you with severe soot damage, or a rogue candle goes haywire, your walls require upkeep and maintenance to ensure they are successfully cleaned after damage. But what are the steps for cleaning black soot from walls? This article outlines initial steps you can take to clean black soot from walls as you await the arrival of SERVPRO®, so you are properly equipped with the knowledge to return your home to pre-loss condition. In addition, this article reviews SERVPRO's fire cleanup process.
What is Soot?
According to the Merriam-Webster Dictionary, soot is defined as "a black substance formed by combustion or separated from fuel during combustion, rising in fine particles, and adhering to the sides of the chimney or pipe conveying the smoke." In other words, soot is the product of incomplete combustion; since it's a sticky substance, it tends to adhere to the location where this incomplete combustion occurred. There are a variety of sources that can contribute to soot appearing on your walls, including but not limited to:
Candles.

Fireplaces.

Exhaust from a car in a garage, which is adjacent to the affected wall.

Space heaters.

Dust, dirt, and cooking oils.

External factors such as smoke from a nearby factory.
Inhaling soot can cause health effects, which is why it's important to contact a cleanup and restoration company like SERVPRO as soon as you find any in your living space or business. Not only can it disrupt your daily home or business activities, but it can prove a safety hazard as well.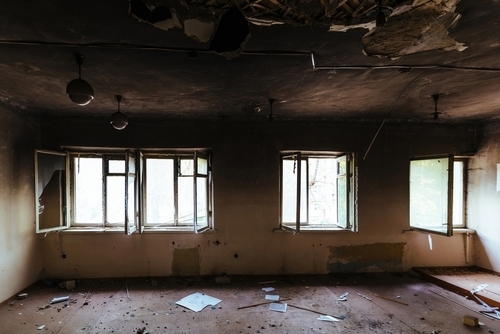 Tips to Clean Your Walls
When black soot lays claim to your walls, what are the steps you should take as you wait for a professional cleanup and restoration company like SERVPRO to arrive? The Public Health Division of Los Angeles County offers the following tips. Remember, only perform these steps if safe to do so:
Ventilate the area to remove excess soot and odor.
Wear household dish gloves, long-sleeved shirts, and long pants to avoid direct soot or ash contact with skin. If contact occurs, wash off soon as possible.
Wear a dust mask such as an N-95.
Use a dehumidifier to control moisture in the air.
Use a dry chemical sponge to remove as much as soot as you can. This will help prevent soot from embedding deeper into the wall, where it can show up as a permanent stain.
Follow with a low-alkali detergent, then rinse.
SERVPRO's Soot Cleaning Process
When you experience black soot on your walls, SERVPRO follows a specialized fire damage cleaning process to ensure your property is returned to pre-loss condition:
When you contact us, our specialist will ask a series of questions to determine the scope and type of loss, which ensures SERVPRO technicians arrive onsite with the proper equipment and resources.
Upon arrival, SERVPRO technicians will perform a walk-through of the affected area, including inspection and testing of adjoining rooms to the damage. This is a critical step, as it will help determine the best course of action to remediate your soot and other fire damage.
Board-up and roof tarping services are implemented, if necessary.
If water damage is present, SERVPRO professionals will implement a water damage restoration process, using dehumidifiers, air movers, and other equipment as needed.
Using specialized equipment and techniques, SERVPRO professionals will remove soot, smoke, and other fire damage from surfaces including walls, ceilings, and floors.
Using specialized cleaning techniques, SERVPRO professionals will remediate restorable items damaged by the soot and fire. Technicians are trained in odor removal using fogging equipment and industrial air scrubbers.
Restoration is completed, which may involve minor repairs or full-scale reconstruction. Our goal is to return your property to pre-loss condition.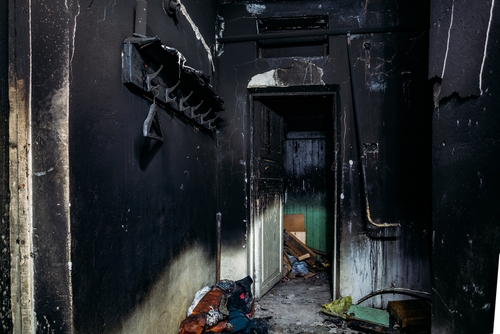 SERVPRO is Here to Help®
With over 2,000 franchises across the United States and Canada, there is a SERVPRO franchise nearby, ready to assist with your cleanup and restoration needs at a moment's notice. SERVPRO professionals are experienced and educated in all manner of cleanup, restoration, and construction, including minor residential cleanup jobs and major commercial restoration projects. With over 5 decades of experience across the SERVPRO system, rest assured your local SERVPRO location has the personalized touch of friendly neighborhood professionals, combined with the resources of a national brand at their fingertips. We have strategically placed storm teams throughout the country prepared to tackle any manner of cleanup, restoration, and construction jobs, so if you find yourself faced with black soot or other fire-induced damage, give us a call. We are always here to help and committed to returning your property to pre-loss condition, "Like it never even happened."
For more information on our services and the cleanup and restoration industry, visit our FAQ and Glossary.
Sources:
https://www.merriam-webster.com/dictionary/soot#:~:text=%3A%20a%20black%20substance%20formed%20by,of%20carbon%20that%20colors%20smoke
https://www.abe.iastate.edu/extension-and-outreach/black-streaks-ghosting-on-walls-aen-174/
http://www.publichealth.lacounty.gov/eh/docs/safety/how-to-clean-up-smoke-soot-from-fire.pdf
---