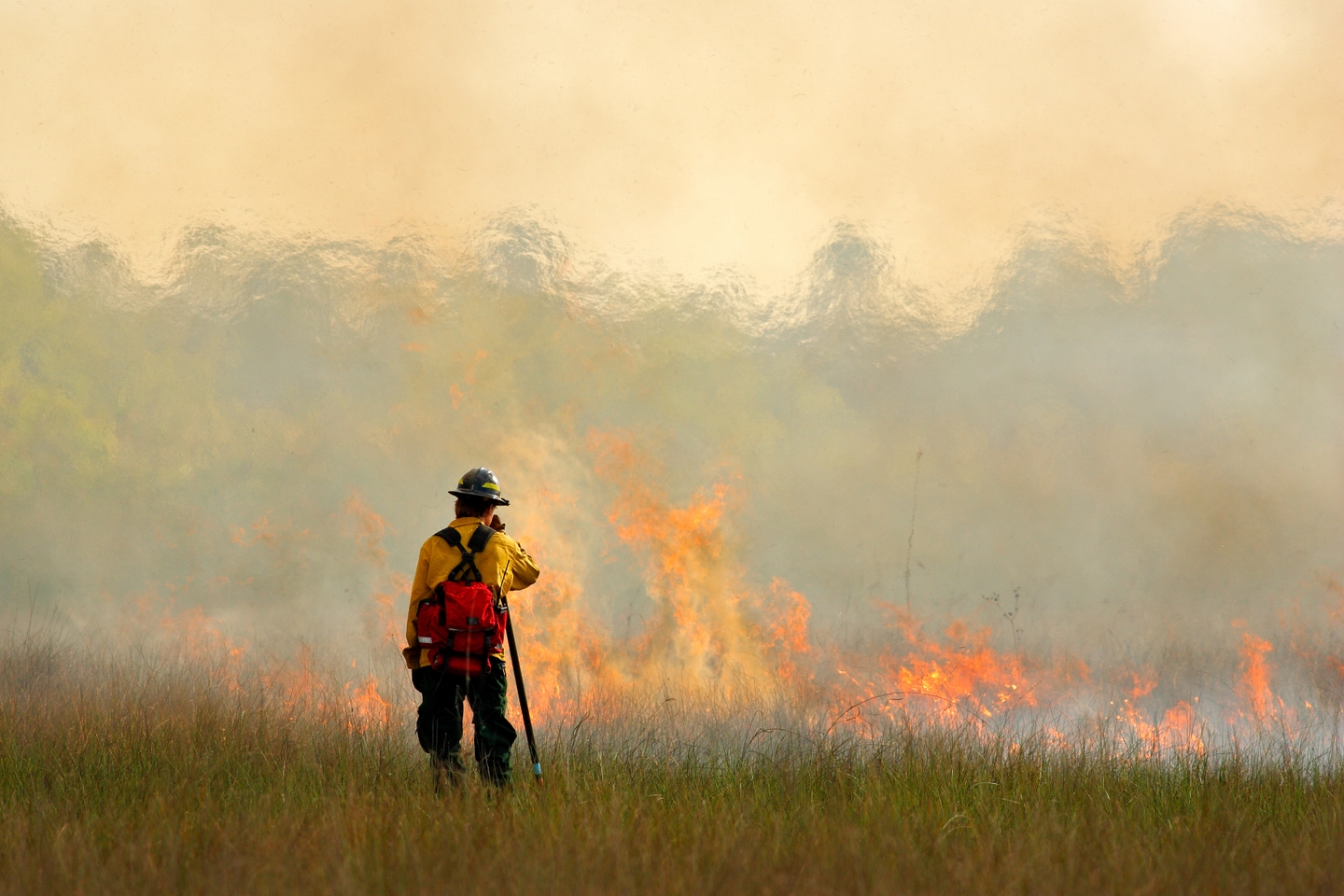 ---
A wildfire is an uncontrolled fire which often burns in rural areas such as forests, prairies, and expansive grassland where there is plenty of vegetation. With this foliage readily available to consume, these hazardous weather events are quick to start and very dangerous. Most of us are all too familiar with images of burning terrain, homes, and businesses after these fires abruptly start. But do these hazardous weather events occur during specific times of the year? If so, what can you do to prepare for them? This article will outline safety tips and ways to prepare when it comes to these perilous weather occurrences.
Why do Wildfires Occur in the Spring?
The truth is that while wildfires can occur year-round, they tend to occur in the spring, and continue into the summer and fall when it's driest and hot in many parts of the country. Drought conditions and high winds can contribute to the start of a wildfire, along with severe weather such as lightning. Additionally, unattended campfires, cigarettes, or other human activity can cause their start. In many cases, however, their origin is not entirely known, as it can vary from event to event.
Despite the sudden and chaotic nature of wildfires, there are steps you can take to ensure your family and home are well prepared for these potentially devastating weather events.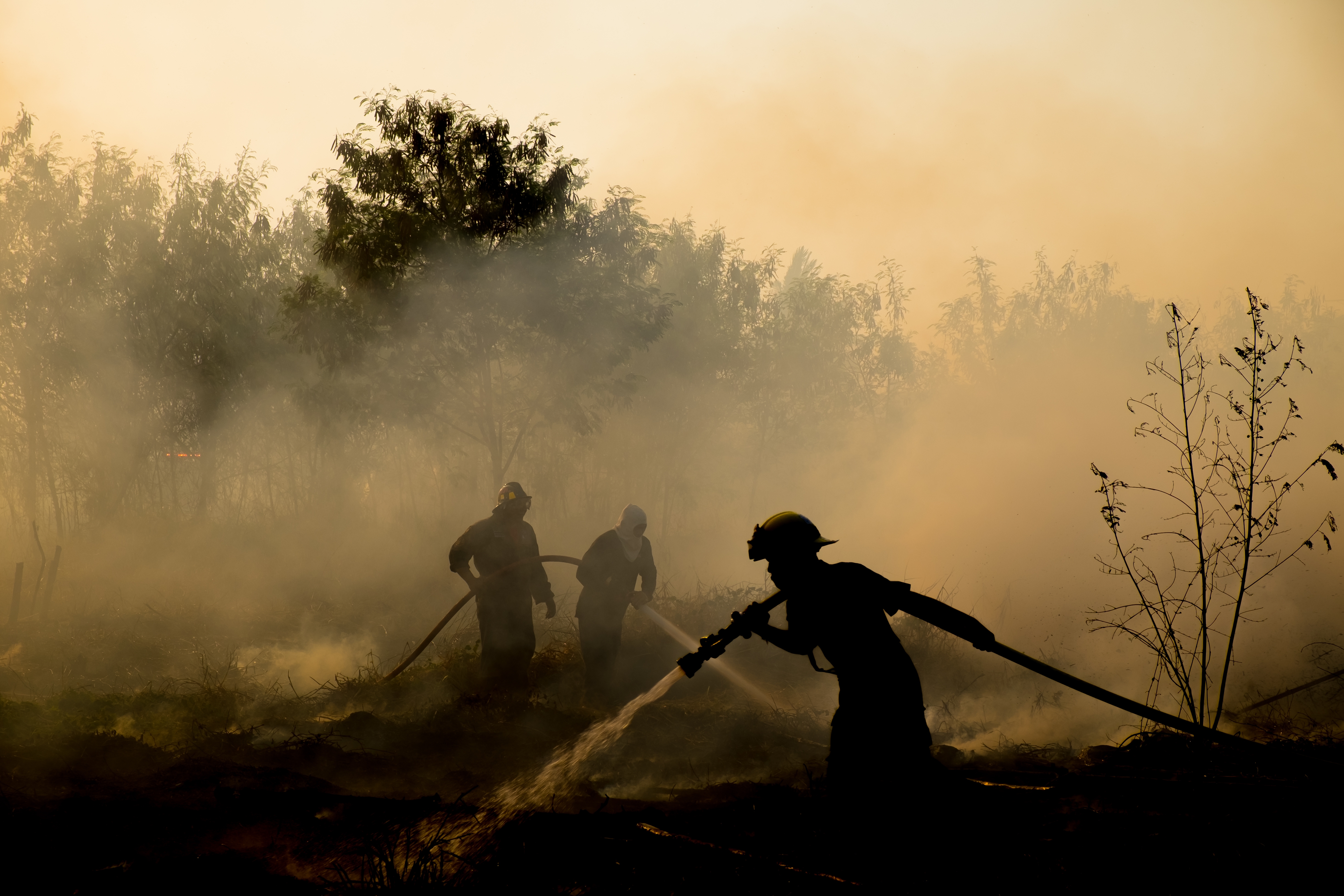 How to Prepare Your Home for a Wildfire
While wildfires are not specific to any one region, country, or continent, here are some safety tips for preparing for and handling a wildfire.
Ready.gov recommends creating a fire-resistant zone around your home. This fire-resistant zone should expand at least 30 feet out from the structure, and be free of debris such as leaves, twigs, or other flammable material.

The U.S. Fire Administration also recommends creating a "defensible space fire zone" wherein the landscaping you regularly maintain extends 100 feet away from your home. By giving due consideration to the placement and distance of landscaping, you can increase the chances of your home surviving a wildfire.

When building or renovating a structure, use fire-resistant materials.
Ensure you have access to an outdoor water hose which can reach all areas of your property.
If possible, designate a room in your home that can be closed off to outside air. Make sure you have a portable air cleaner on hand for this room when smoky conditions are present, and close all windows and doors that provide access to this room.
What are Some Safety Tips for Spring Fire Prevention?
In addition to preparing your external property, some additional safety tips for wildfires and general fire prevention include:
Have an Emergency Ready Plan created and available. If needed, SERVPRO® can assist with this. A document like this helps ensure you and your family members know proper methods of communication in a disaster, evacuation routes, where first aid kits and other survival items are kept, and other pertinent information.

Ensure all smoke detectors are functional and active, and on every level of your home. They should be tested every month.

Plan and practice a fire escape plan with all members of your home.

Have a fire extinguisher handy at all times.
Pay attention to local weather, including air quality alerts. Set up notifications on your phone from your local news station so you can be informed immediately if a wildfire is imminent and evacuation is required.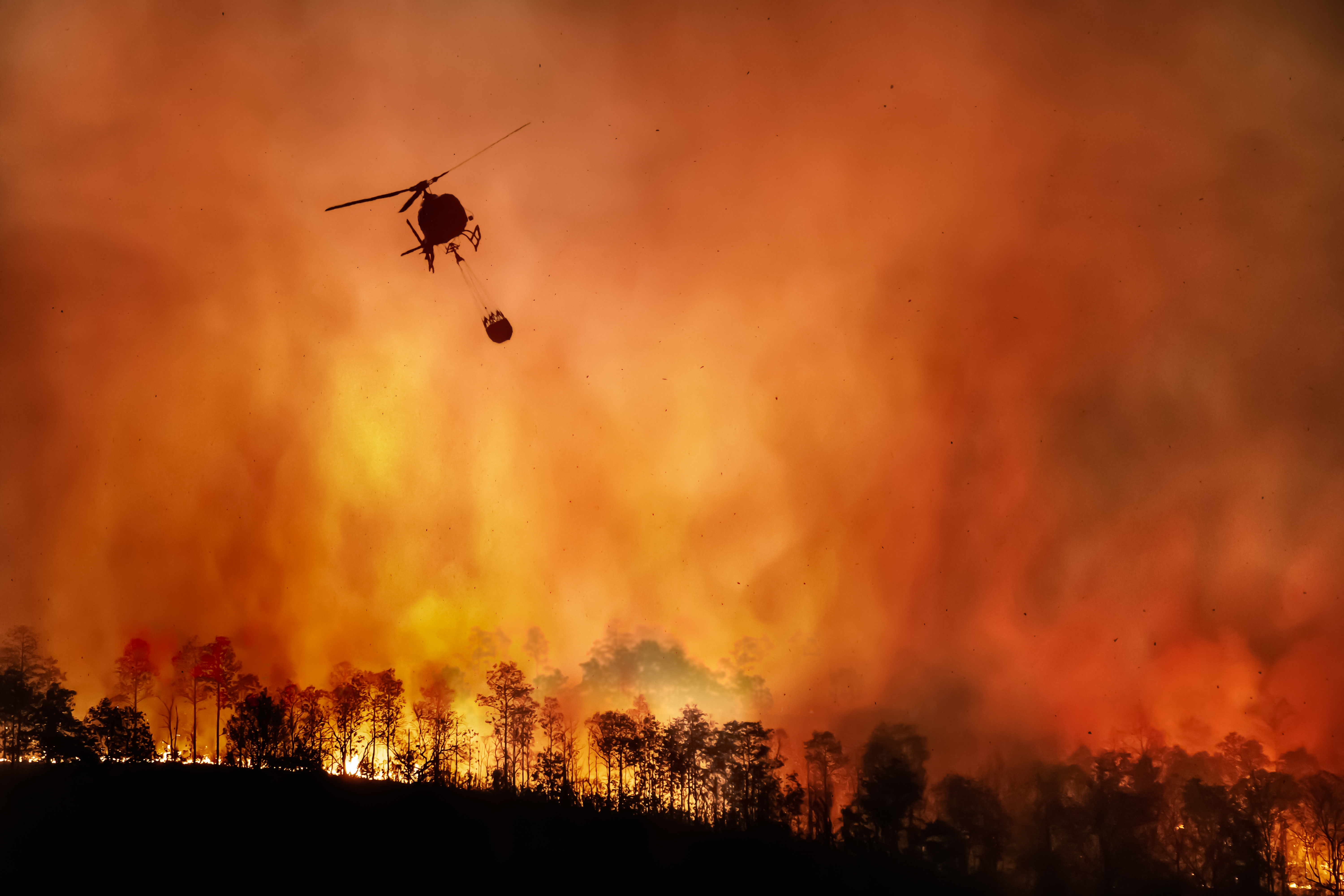 SERVRPO is available 24/7
SERVPRO franchise professionals will implement our fire damage restoration process when you give us a call in the aftermath of wildfire damage. This process involves:
Initial inspection of the area.

Potential board-up and roof tarping services.

Water removal and drying (if necessary).

Smoke and soot removal from all affected surfaces.

Cleaning and sanitizing.

Restoration.
Remember, our service professionals also handle smoke and odor damage, and even construction services if your home requires it.
If you experience fire damage, smoke damage, or find yourself attempting to clean up the debris and odor after a wildfire, SERVPRO is always Here to Help®, and available around the clock. With over 2,000 franchises across the United States and Canada, rest assured there is a franchise nearby, ready to assist at all hours of the day. With elite equipment and over 5 decades of experience, our restoration professionals are capable of handling any size disaster. Each team has local knowledge of the area they serve, but the resources of a national brand, so SERVPRO professionals will help restore your property to pre-loss condition, "Like it never even happened." Find your local SERVPRO online and give us a call today.
For more information, review our FAQ and Glossary.
Sources:
https://education.nationalgeographic.org/resource/wildfires
https://www.ready.gov/wildfires#:~:text=Create%20a%20fire%2Dresistant%20zone,low%20when%20smoky%20conditions%20exist.
https://www.redcross.org/get-help/how-to-prepare-for-emergencies/types-of-emergencies/fire.html#:~:text=Top%20Tips%20for%20Fire%20Safety,the%20plan%20twice%20a%20year.
https://www.climatehubs.usda.gov/taxonomy/term/398
https://cnr.ncsu.edu/news/2020/09/wildfires-expert-answers-to-your-burning-questions/
---