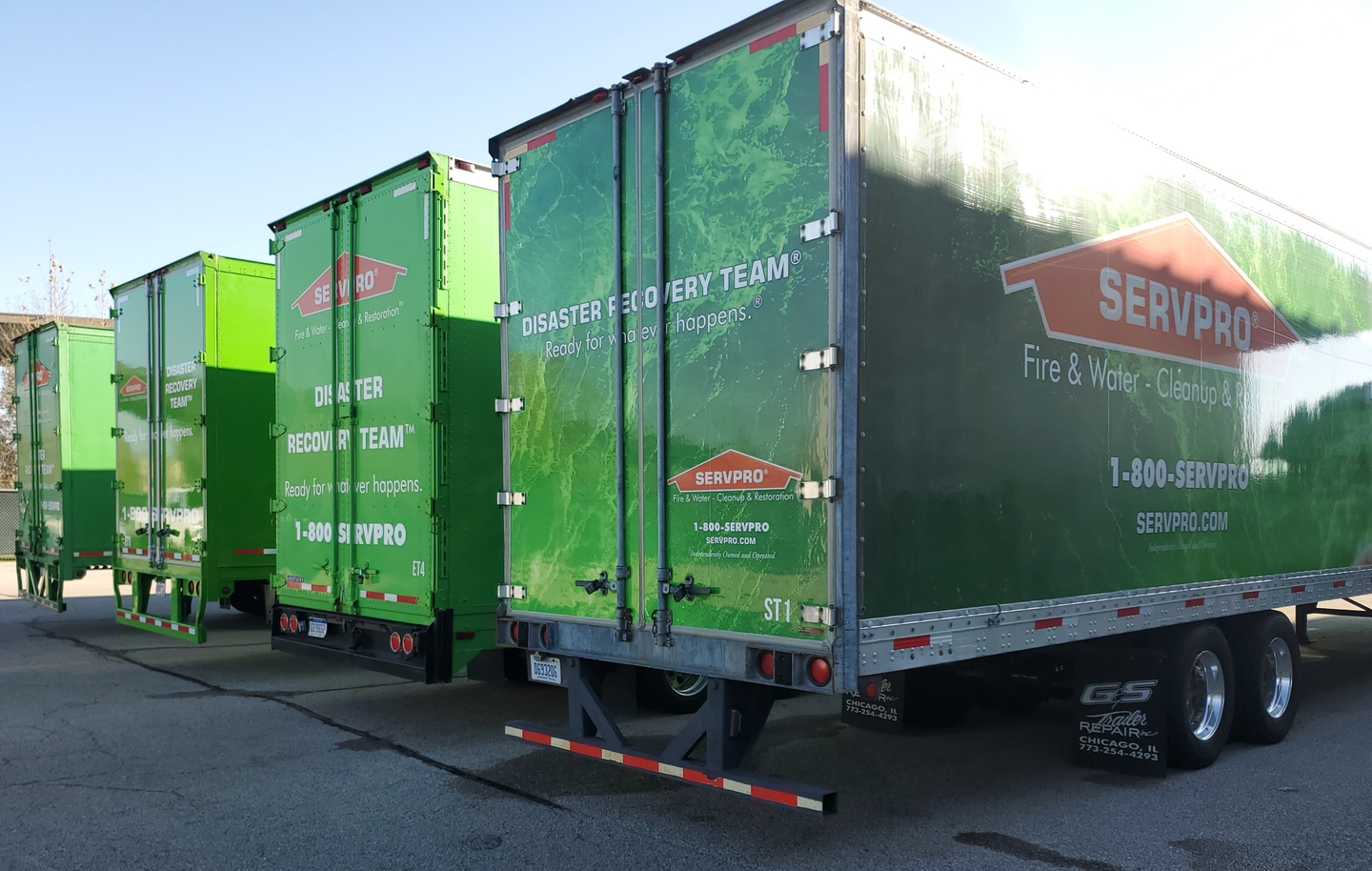 ---
Gallatin, Tennessee, September 28, 2022—SERVPRO's Disaster Recovery Team has been activated to help residents and business owners in storm damaged areas in the path of Hurricane Ian. SERVPRO's Disaster Recovery Teams will be assisting the local franchise teams already located in potentially affected areas. SERVPRO has more than 350 crews ready to mobilize, with some crews already on the ground ready assist home and business owners. SERVPRO's Disaster Recovery Team mobilizes from across the country, as needed, to support large storm events.
After the storm passes and authorities determine it is safe for residents to return to their property, there are several steps that can be taken to prevent additional damage from occurring. SERVPRO suggests the following steps to help minimize additional damage to your property while waiting for disaster professionals to arrive.
If water has entered the structure through the flooding of a creek, stream or river, or if it has filtered through insulation during its intrusion, it is considered to be black water and could be hazardous to your health. Avoid contact with contaminated items as much as possible.
Take great caution while entering your home, and wear sturdy shoes and protective clothing when dealing with flooded areas.
Do not attempt to operate any electrical equipment while standing in wet or damp locations.
Throw away all foods—even canned goods—that have come into contact with flood waters.
Remove and prop wet upholstery and pillow cushions for drying.

Wipe excess water from wood furniture after removal of lamps and tabletop items.

If your home has a crawlspace, be aware excess moisture in this area can often foster mold growth.
SERVPRO's Disaster Recovery Team has responded to large loss and storm events across the country, including: 2021 Texas Freeze, 2021 Hurricane Ida, 2020 Hurricane Laura, 2019 Hurricane Dorian, 2018 Camp Wildfire, 2018 Hurricane Michael, 2018 Hurricane Florence, 2017 Hurricane Irma, 2017 Hurricane Harvey, 2016 East Tennessee Wildfires, 2016 Hurricane Matthew, 2016 Louisiana Flooding, 2016 Houston Flooding, 2015 Siberian Express, 2014 Mid-Atlantic Flooding, 2014 Polar Vortex, 2013 Colorado Floods, 2013 Alberta, Canada Floods, 2012 Hurricane Sandy, 2012 Hurricane Isaac, 2011 Hurricane Irene and Tropical Storm Lee.
---