2022-08-31 19:25
By SERVPRO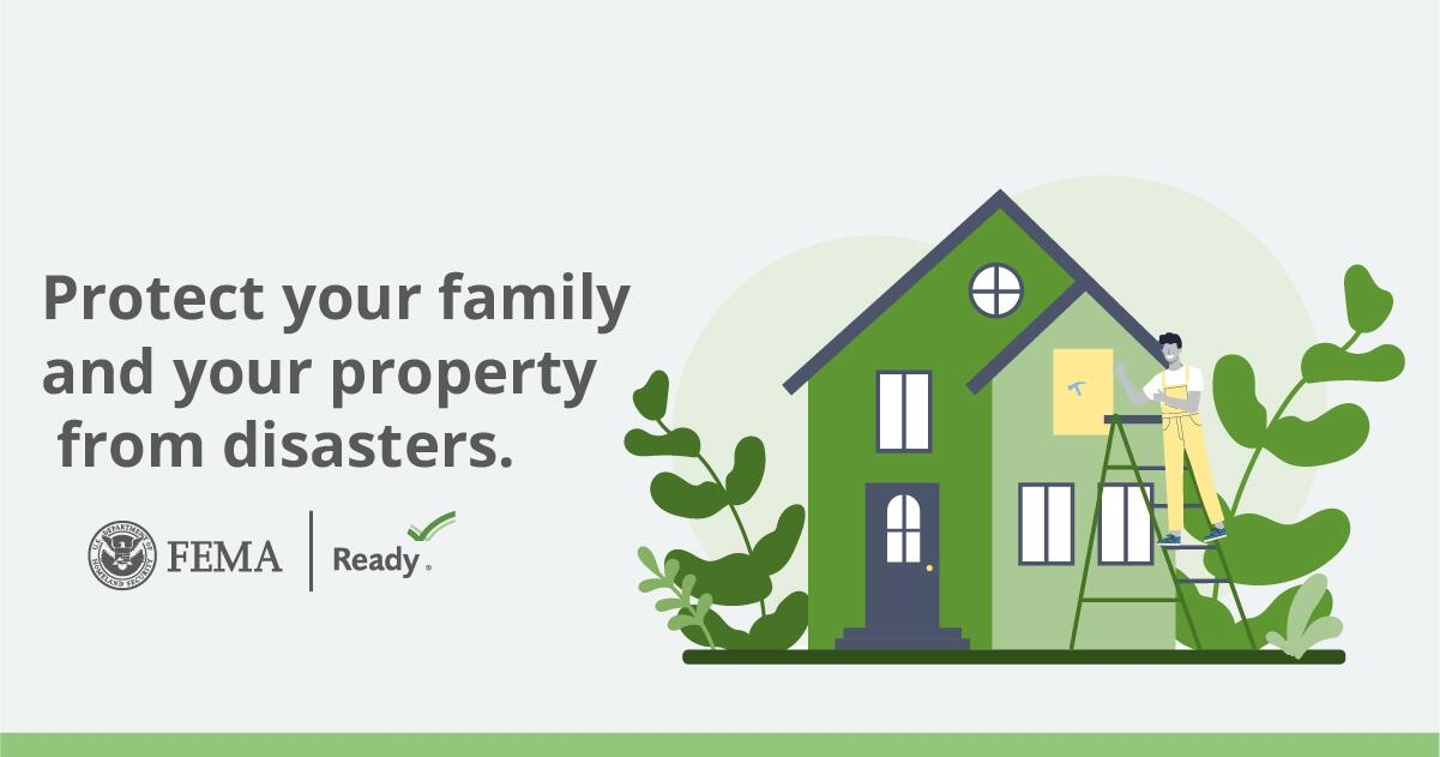 Storm damage mitigation specialist SERVPRO spotlights resources designed to help home and business owners weather the unexpected
GALLATIN, Tenn., August 23, 2022 — This year the Federal Emergency Management Agency (FEMA) is urging home and business owners to think of disaster preparedness to help protect their families and the legacies they have worked so hard to create. FEMA designates each September as National Preparedness Month, a time to prepare or review your family and business emergency plans for surviving and then managing the aftermath of an unexpected disaster.
"As a leader in fire and water cleanup and restoration services, mold mitigation, and storm response, SERVPRO understands the importance of preparation before disaster strikes," says Rick Isaacson, CEO of Servpro Industries, LLC. "SERVPRO employs a full-time meteorologist and uses a cutting-edge geographic information system to provide each SERVPRO franchise with real-time, location-based insight on where storms are likely to hit and what kind of damage they could inflict. Since time is of the essence in limiting or preventing damage to properties after a flood, this advance, predictive intelligence can accelerate response time, making the difference between an inconvenience and a total loss for our SERVPRO customers."
The U.S. Financial and Banking Information Infrastructure Committee (FBIIC) states that flooding is the nation's most frequent and costly natural disaster, representing 90% of all natural disasters in the U.S. FBIIC adds that you don't need to be in a high-risk, flood prone area to be affected. Nearly 25% of flood insurance claims come from moderate-to-low risk areas.
"While you can't predict when a natural disaster will strike or what shape that disaster will take, you can prepare to minimize its effects on your home, your family, and your life," says Isaacson.
FEMA offers a variety of no-cost tools to help you evaluate your risk, create a communication plan, sign up for alerts, put together an emergency kit customized to your family's needs, protect important documents, and more.
In addition to following FEMA's guidelines on disaster readiness, SERVPRO professionals in encourage property owners to consider using the SERVPRO READY app to store essential contact and property information electronically where it can be accessed in seconds with a mobile device. "This is a no-cost tool available to all homeowners," says Isaacson, "but business owners who designate their local SERVPRO as their disaster mitigation and restoration provider will also benefit from a no-cost assessment of their facility along with help completing a comprehensive Emergency READY Profile® (ERP) to be stored in the READY app."
For more information on SERVPRO® and the SERVPRO Emergency READY Program, please visit www.servpro.com.