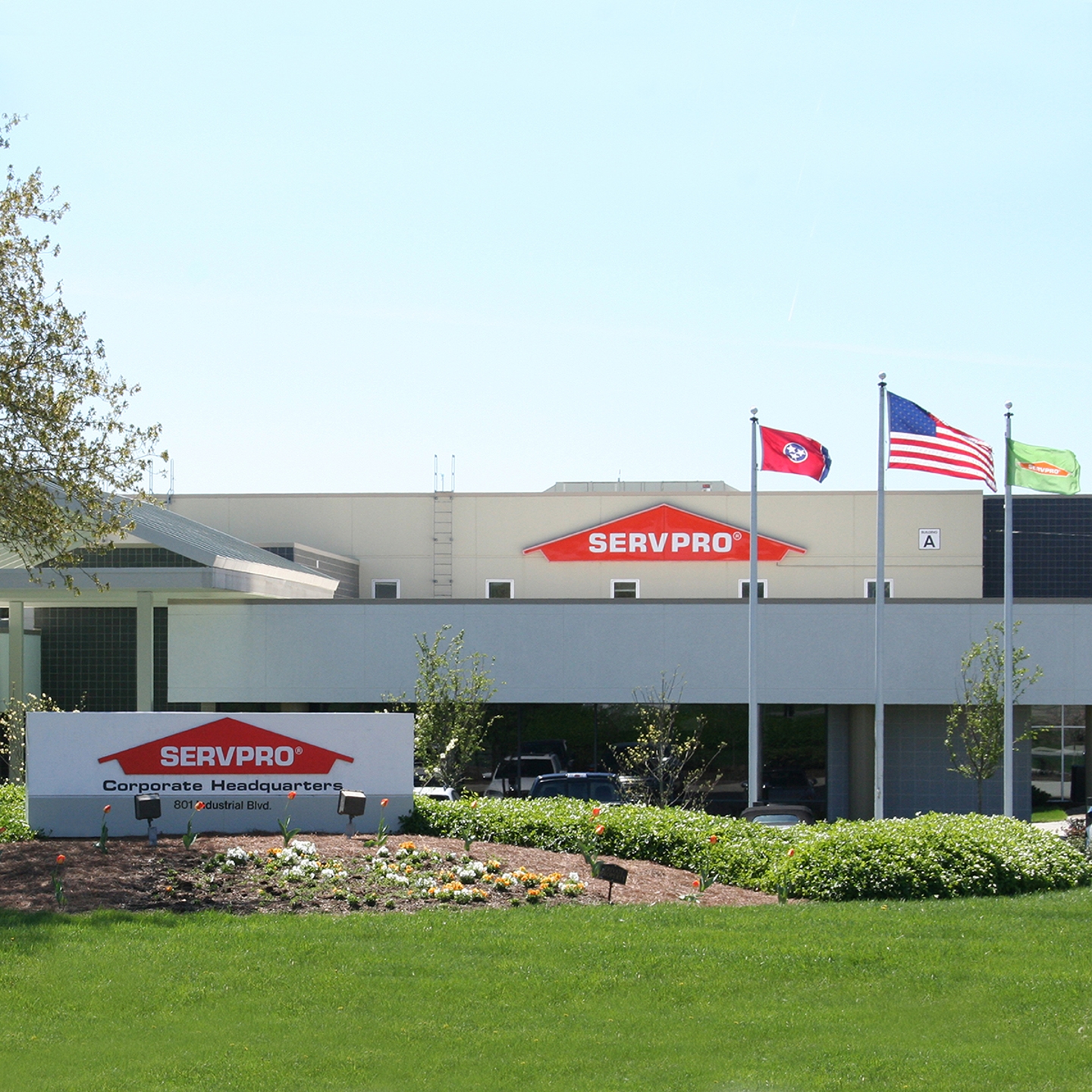 ---
Gallagher's Benchmarking Analysis Signifies Organization That Excels in Optimizing Employee, Organizational Well-being
GALLATIN, Tennessee— Servpro Industries, LLC, headquartered in Gallatin, Tennessee, has been recognized as a Best-in-Class employer by leading consulting firm, Gallagher. The designation is awarded to organizations that excel in factors such as organizational structure, workplace policies, employee well-being, tenure, compensation planning, and benefits.
"Our dedicated headquarters team is the backbone of the success of the SERVPRO brand," said John Sooker, COO of Servpro Industries, LLC. "They take care of and support more than 1,900 SERVPRO franchises across the U.S. and Canada, so we have committed to taking care of them, giving them the tools, resources, flexibility, and time to do their jobs to their highest potential."
A Best-in-Class organization, Servpro Industries, LLC was assigned points based on their relative performance in:
Planning for benefits and compensation strategies
Extent of their well-being strategy
Turnover rate for full-time equivalents (FTEs)
Completion of a workforce engagement survey
Use of an HR technology strategy and its level of sophistication
Health plan premium increases or decreases at the most recent renewal
Use of a communication strategy
"Over the past 24 months, we have continually evaluated the physical, emotional, professional, and financial well-being of all of our teammates, and the team has responded by helping the brand set records," Sooker said. "We have listened to feedback, celebrated personal and professional growth, supported work/life balance, and most recently redoubled our commitments by investing millions in additional benefits.
"We take a proactive and structured approach to planning, developing, and implementing comprehensive benefits and HR programs," Sooker said. "We believe supporting our team builds overall organizational strength and resilience which makes SERVPRO a leader in our industry."
The Best-in-Class employer designation is determined by Gallagher's 2021 Benefits Strategy & Benchmarking Survey. This survey analyzes midsize and large employers to identify participants that excel in optimizing employee and organizational well-being.
"Servpro Industries, LLC takes a proactive and structured approach to planning, developing and implementing comprehensive benefits and HR programs," said William F. Ziebell, CEO of Gallagher's Benefits & HR Consulting Division "In doing so, it has been able to develop a winning formula to attract, reward and retain the right talent and position the company as a destination employer."
About SERVPRO
For more than 50 years, SERVPRO has been a trusted leader in fire and water cleanup and restoration services, construction, mold mitigation, biohazard, and pathogen remediation. SERVPRO's professional services network of more than 1,900 individually owned and operated franchises spans the United States and Canada, responding to property damage emergencies large and small – from million-square-foot commercial facilities to individual homes. When disaster strikes, homeowners, business owners, and major insurance companies alike rely on SERVPRO to make it "Like it never even happened."
Visit our "Careers" page to learn more about joining the SERVPRO team.
About Gallagher
Gallagher, a global insurance brokerage, risk management, and consulting services firm, is headquartered in Rolling Meadows, Illinois. The company has operations in 68 countries and offers client service capabilities in more than 150 countries around the world through a network of correspondent brokers and consultants.
# # #
---