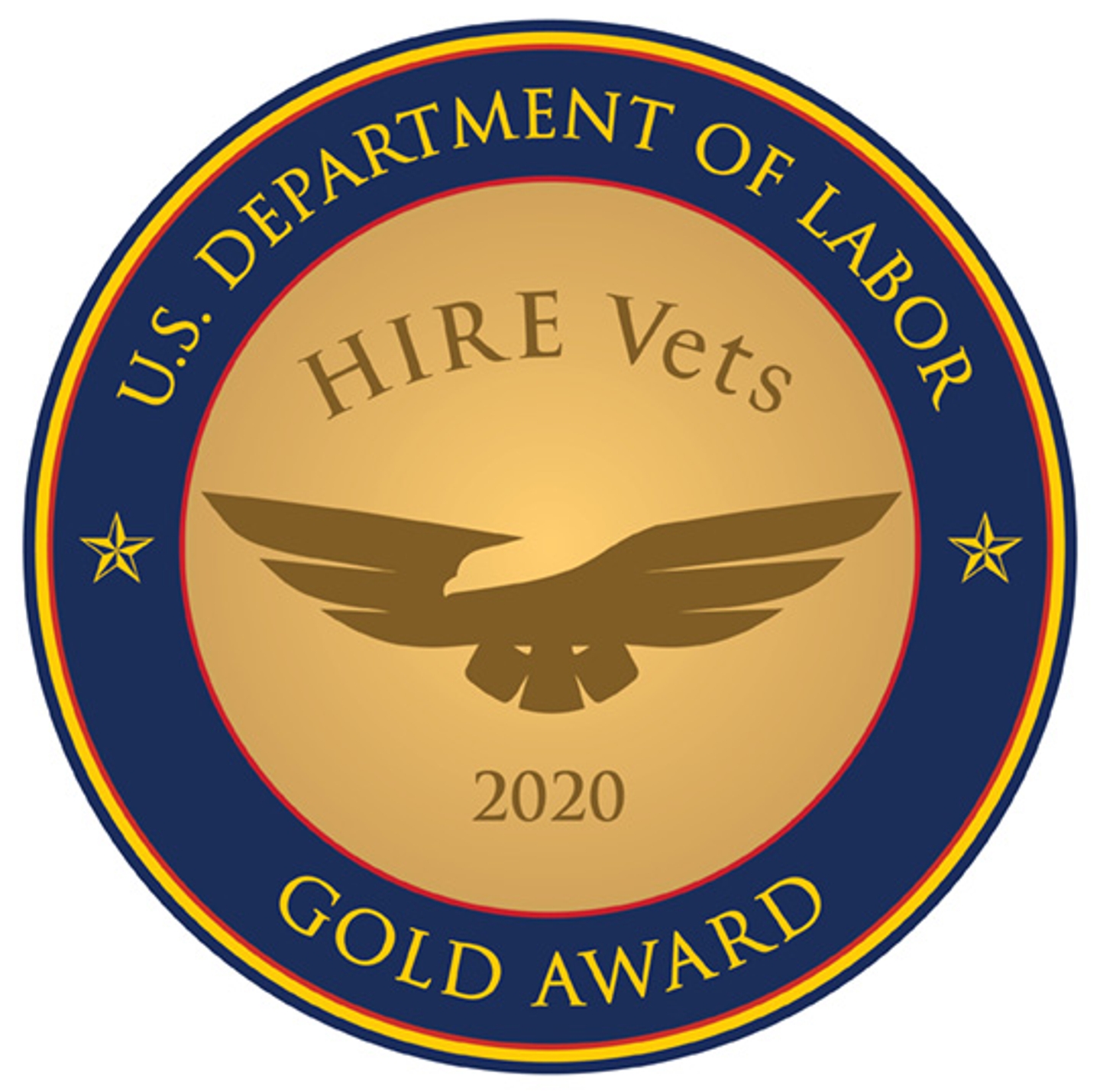 ---
November 10, 2020 – U.S. Secretary of Labor Eugene Scalia recognized Servpro Industries, LLC as one of the 675 recipients of the 2020 HIRE Vets Medallion Award during an award ceremony at the U.S. Department of Labor. SERVPRO® earned the Gold Award after applying earlier this year. The Honoring Investments in Recruiting and Employing American Military Veterans Act (HIRE Vets Act) Medallion Program is the only federal award program that recognizes job creators who successfully recruit, hire, and retain veterans.
"We are proud to receive this award as a symbol of our commitment to hiring the brave men and women who served our country," said Veterans Programs Specialist Jamie Peters. "Servpro Industries, LLC prioritizes hiring veterans because we share like-minded values, dedication, and selfless mentality to serving others. Veterans are a good fit for us, and we are committed to developing these veterans within the company. They make us a better organization, and we are thankful for their service."
SERVPRO joins 674 other companies from 49 states, plus the District of Columbia, who have shown a commitment to hiring veterans, but also ensuring that they have a long-term career and growth plan that uses the diverse skills they acquired through their military service.
The HIRE Vets Medallion Award is based on a number of criteria, ranging from veteran hiring and retention to providing veteran-specific resources, leadership programming, dedicated human resources, and compensation and tuition assistance programs – with requirements varying for large, medium, and small employers.

###
About the HIRE Vets Medallion Program
The HIRE Vets Medallion Award is earned by leading businesses that demonstrate an unparalleled commitment to attracting and retaining veterans. The 2021 HIRE Vets Medallion Program will open to employers on Jan. 31, 2021. For more information about the program and the application process, visit www.HIREVets.gov.
About SERVPRO
Founded in 1967, SERVPRO is a leader and provider of fire and water cleanup and restoration services, and mold mitigation and remediation. SERVPRO's professional services network of more than 1,900 individually owned and operated Franchises responds to property damage emergencies ranging from small individual disasters to multi-million dollar large-loss events. Providing coverage in the United States and Canada, the SERVPRO System has established relationships with major insurance companies and commercial clients, as well as individual homeowners.

---