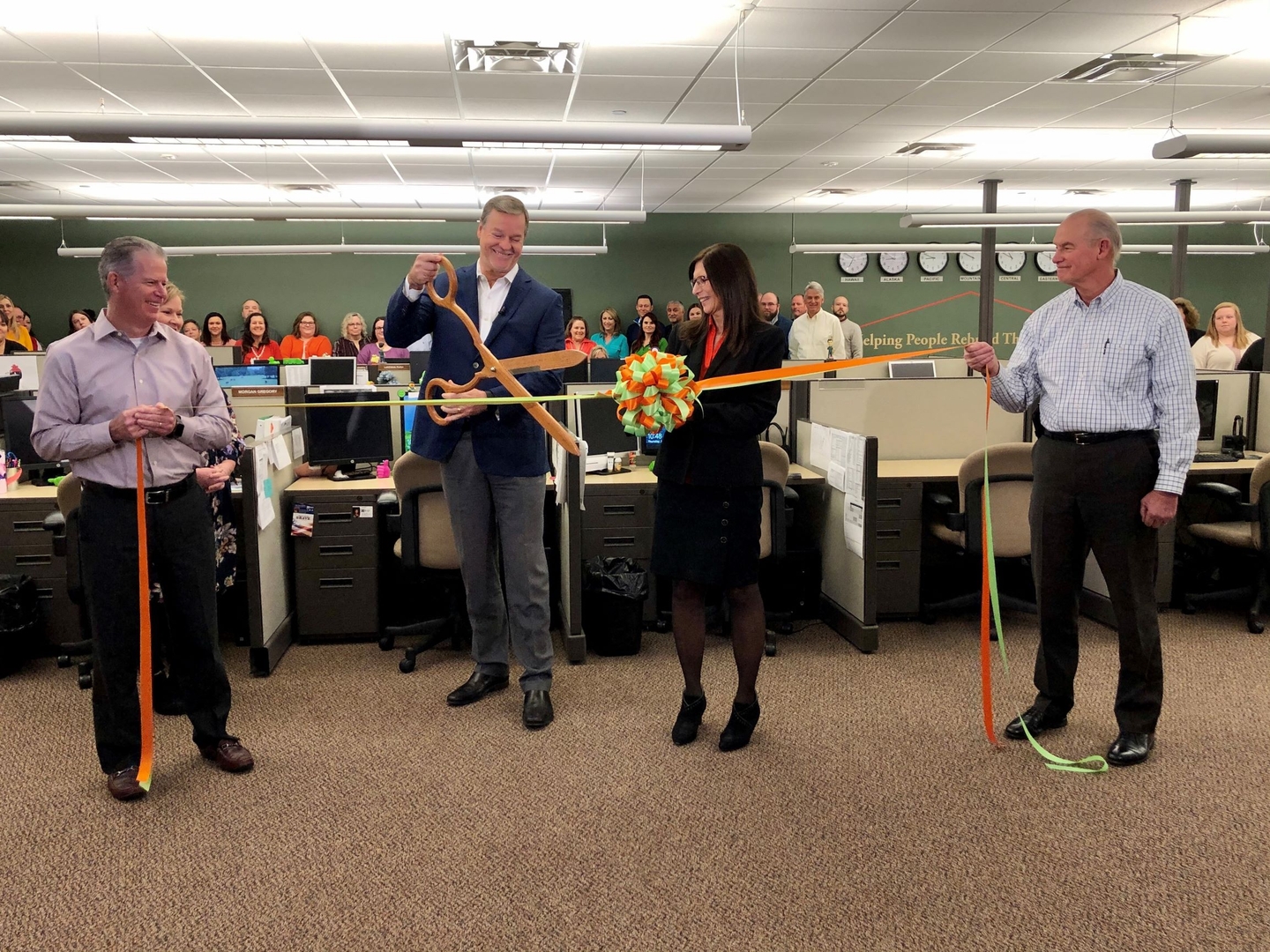 ---
Gallatin, TN, January 10, 2020 – SERVPRO® is rebranding its National Call Center to the Customer Care Center. This new title will help better demonstrate SERVPRO's continued focus on our customers, both internal and external. Customer Care Specialists will help ensure an empathetic and knowledgeable experience is provided by "helping people rebuild their stories" following their life event
When it was established in 1994, the SERVPRO National Call Center was a leader in the restoration industry, dispatching phone leads to local franchises across the country during business hours. A second milestone was marked in 2000 when SERVPRO fully staffed the call center 24/7/365 to assist customers in need at any time.
"Over time, the roles of the call center and its staff have evolved to include empathetic and knowledgeable experience, measured response times, and world-class customer satisfaction. However, nowhere in the name does it state anything about the caring, knowledge, or empathy needed to provide excellent customer service," said Donna Dutton, director of customer experience for SERVPRO.
"Many people call SERVPRO in desperate need to put their lives back together following life-changing events such as storm, water, or fire damage–or something worse. Customers need a specialist who can relieve their anxiety and confidently reassure them help is on the way," she added.
As technology and customer expectations change, so have efforts to help ensure excellent service throughout the customer's journey. Customers are also looking for additional communication channels, creating the opportunity to provide more ways for thoughtful, compassionate interactions.
In addition to the rebrand, SERVPRO is excited to announce further improvements to communication efforts. Customers who grant permission may receive TXT messages with their local franchise's contact information. Coming soon this year, a chat feature will be implemented on servpro.com which will connect customers in need to one of our Customer Care Specialists, expanding touchpoints for excellent interactions.
"Speaking to a call center can feel like a business transaction. That's not who we are at SERVPRO," said Rick Isaacson, CEO of Servpro Industries, LLC. "We are about creating a personal touch and showing we care. We are about helping people rebuild their stories."
Servpro Industries has been a member of the Middle Tennessee business community since 1988. SERVPRO specializes in the emergency cleanup and restoration of fire and water-damaged homes and businesses, among other services. The Gallatin-based franchise company employs more than 450 at the global headquarters.
For more information, contact Servpro Industries, Inc. at 1-800-SERVPRO or visit us on the web at www.servpro.com.
###
About SERVPRO®
Founded in 1967, the SERVPRO Franchise System is a leader and provider of fire and water cleanup and restoration services, and mold mitigation and remediation. SERVPRO's professional services network of more than 1,900 individually owned and operated Franchises responds to property damage emergencies ranging from small individual disasters to multi-million dollar large-loss events. Providing coverage in the United States and Canada, the SERVPRO System has established relationships with major insurance companies and commercial clients, as well as individual homeowners
---