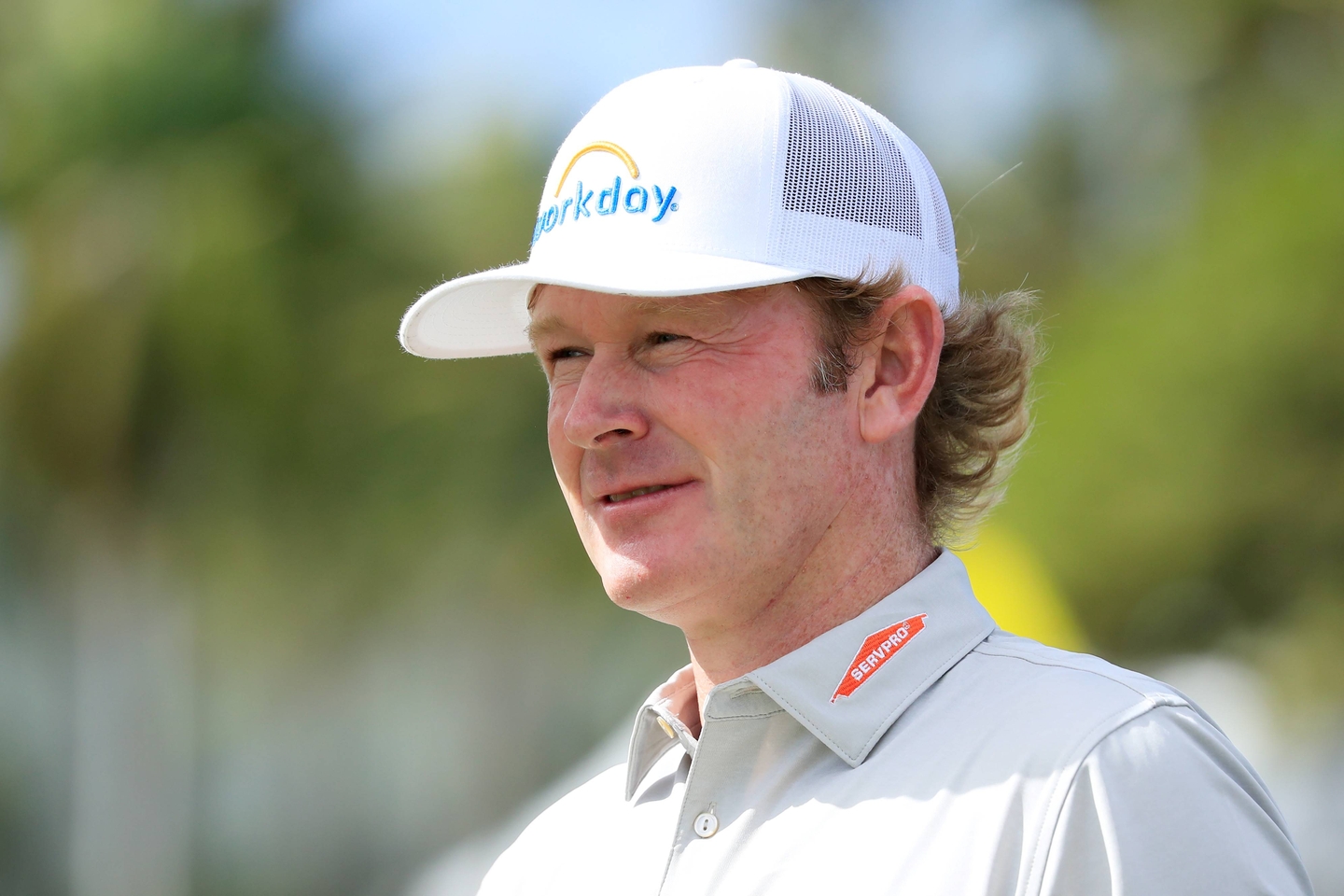 ---
Gallatin, TN, January 9, 2020 – Servpro Industries, LLC, is expanding their involvement in the golf community, announcing a new partnership with PGA TOUR golfer Brandt Snedeker. SERVPRO is the Official Cleanup and Restoration Company of the PGA TOUR and PGA TOUR Champions.
As part of the partnership, Snedeker will wear the recognizable SERVPRO house logo on the collar of his golf shirt at TOUR events beginning today at the Sony Open in Hawaii. Snedeker will also make several appearances on behalf of the SERVPRO brand and take part in various marketing and social media campaigns to promote the partnership.
Both SERVPRO and Snedeker feel like the new partnership is a natural fit. SERVPRO's global headquarters is in Gallatin, Tennessee, just a few miles north of Nashville where Snedeker currently lives and where he starred as a collegiate player at Vanderbilt University. He won the U.S. Amateur Public Links in 2003 before turning professional in 2004. Snedeker's professional highlights include winning the 2012 FedEx Cup, eight (8) career PGA TOUR victories—his most recent at the 2018 Wyndham Championship—and two (2) appearances representing the United States in the Ryder Cup.
Snedeker, widely respected in the golf community for his talent, as well as his class, naturally aligns with the SERVPRO brand which is guided by its mission, vision, purpose, and core values.
"We are thrilled to welcome Brandt as a brand ambassador to SERVPRO. He is a clear reflection of a number of our core values. We are both mission-driven, and he couldn't be a better fit to extend our brand in the golf world," said Rick Isaacson, CEO of Servpro Industries, LLC.
"I am proud to be joining the thousands of hard-working men and women—everyday heroes—who represent SERVPRO," said Snedeker. "I'm particularly proud to represent a company who supports the heroes who afford us our freedoms—military men and women, first responders, and veterans. I am really excited about this great new partnership and look forward to working together with everyone at SERVPRO to help expand its premier brand."
###
---