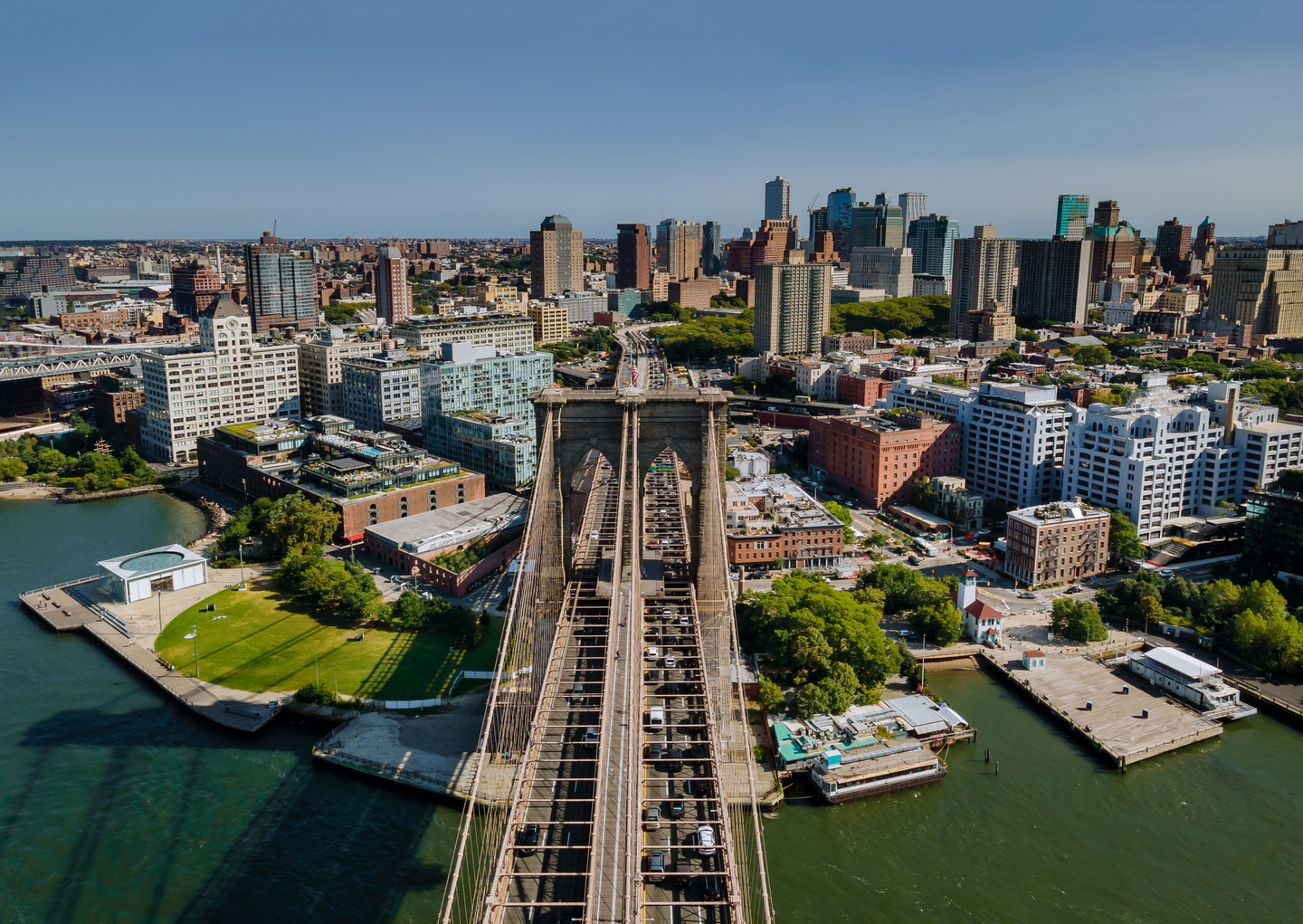 Brooklyn's Cleanup and Restoration
Commercial and Residential Cleanup and Restoration
When you need Water Damage, Fire or Storm Damage Restoration in the Greater Brooklyn area, We're Ready.
Whether you're looking for restoration, cleaning or construction services, our teams are here to help 24/7.
Located on the westernmost edge of Long Island, the borough of Brooklyn was consolidated with New York City in 1898 and has rapidly become a go-to destination for those seeking a different New York living experience outside the bustle of Manhattan. From the Brooklyn Nets to Coney Island, a thriving arts scene (check out the world-renowned Brooklyn Academy of Music for exclusive performances) to a radically diverse set of neighborhoods like Brooklyn Heights, Williamsburg, and Clinton Hill, there's no shortage of unique sights, cuisine, and events in this borough. Unfortunately, Brooklyn residents, business owners, and tourists are not immune to the effects of water and fire damage, mold damage, biohazard dangers, and more. But with over 2000 franchises across the United States and Canada, rest assured our restoration specialists are always available and nearby, ready to provide elite cleanup, restoration, and construction services around the clock. SERVPRO® is committed to returning your space to preloss condition and making it "Like it never even happened." ®
24-Hour Emergency Service
Brooklyn's official motto is "Unity makes strength," its colors are blue and gold, and Brooklynites are intensely proud of the diversity and friendliness of their borough; in fact, given its large population and continued growth, if Brooklyn became a city, it would be one of the largest in the United States! Iconic sights such as the Brooklyn Bridge, the Brooklyn Botanic Garden, and the Brooklyn Museum (one of the largest public museums in New York City) make their home here, while this borough is also the birthplace of such companies as Pfizer and Sbarro. Ultimately, in addition to a diverse population, Brooklyn is also home to a growing service-based economy, with many small businesses calling this borough home. Rest assured, whenever damage strikes, whether large or small, with over 5 decades of experience, our technicians have seen it all, and are always ready and happy to help.
Our highly rated specialists are:
Locally Owned and Operated
When it comes to weather in Brooklyn, this borough sees year-round precipitation, upwards of 50 inches or more. Still, summers are hot and humid, while winters are cold, wet, and windy. Snow is common in the winter months, along with sleet. In terms of temperature, Brooklyn's hottest months usually hit 90 degrees at most, while 15 degrees is typically the coldest this borough experiences.
When water damage strikes Brooklyn residents, business owners, and tourists, rest assured SERVPRO® restoration professionals will promptly arrive onsite and implement our water damage restoration process. This involves locating the affected areas, extracting the water, and applying our drying process, to ensure your home or business is restored to preloss condition. No matter if you've experienced major flood damage and have black water infiltrating your property, or a minor water leak from a burst pipe, our technicians are prepared to clean up the water with elite removal and drying equipment. As for mold damage, we understand that in the aftermath of excessive moisture, mold growth can occur in places like ceiling tiles and air conditioning units. When this occurs, SERVPRO® restoration professionals will use our HVAC systems to ensure the affected square feet are remediated. When it comes to fire damage, Brooklyn properties are not immune to the effects of fires, such as smoke, soot, and odor damage. If you experience this, SERVPRO® will employ our fire damage restoration services, as well as survey for structural damage. If you require construction services as well, let us be your one-stop shop to handle your job from beginning to end. Remember, SERVPRO® is always ready and willing to work with your insurance company to ensure as smooth and stress-free a cleanup, restoration, and construction experience as possible.
SERVPRO
®
, The Best Property Restoration Services in the Brooklyn Area
Locally Owned and Operated

Trusted Leaders in the Water Restoration Industry

Advanced Water Inspection, Extraction, and Drying Equipment
From Kings County to Richmond County, Queens County to Nassau County, and everywhere in between, SERVPRO® is always available. We pride ourselves on a quick response that can be provided around the clock, so you have one less thing to worry about. No matter if your damage occurs on a weekend, holiday, or at 3 in the morning, we'll be there. With over 2000 franchises across the United States and Canada, rest assured we have the knowledge, capacity, and breadth to complete any size job.
Our locally owned and operated SERVPRO® franchises are available 365 days a year, 24 hours a day. Give us a call, and we will make it "Like it never even happened."®
Our commercial cleaning professionals are trained to follow CDC protocols for all types of specialty cleaning services for hazardous materials including the novel coronavirus, biohazard, and mold removal.
Contact your local SERVPRO® for a free, no-obligation consultation with our team of IICRC certified damage restoration specialists. No matter the amount of damage, SERVPRO® has over 50 years of experience and over 2000 franchises nationwide.
Recommended For You
Restoring your home or business after fire damage is our main goal. As a leading fire dama...

Mold can grow anywhere. Trust SERVPRO® for reliable mold remediation, abatement, and resto...

Keeping your commercial business looking its best is a priority. When your business requir...