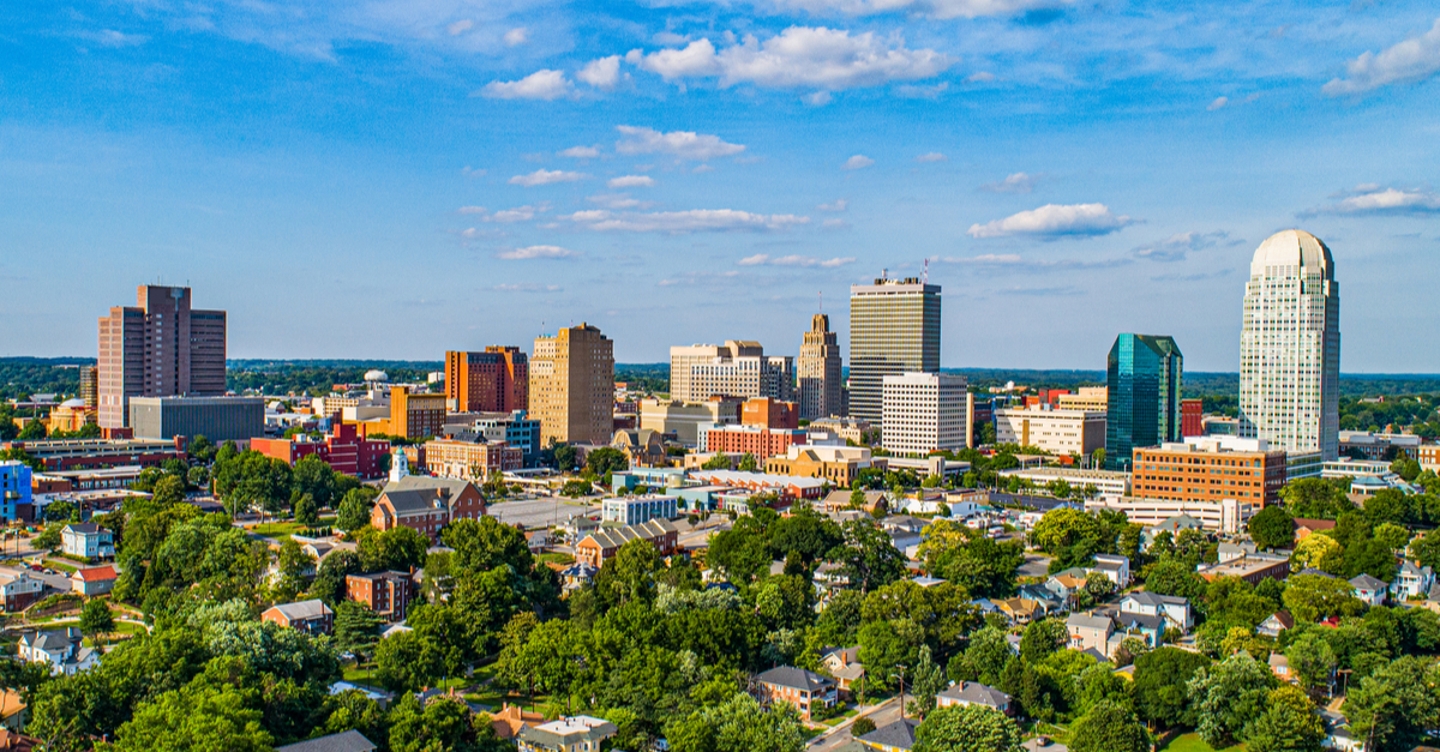 Greensboro - Winston - Salem's Cleanup and Restoration
Commercial and Residential Damage Cleanup and Repair
When Water Damage, Fire, and Storms Happen in Greensboro, Highpoint and Winston Salem - We're Ready
These three cities in North Carolina comprise part of the north-central region of the state (often referred to as the Piedmont Triad), a vibrant, booming district that continues to attract new residents and businesses, with its bustling culture and attractive economy. To start, Greensboro is a fitness-friendly city with countless sports tournaments and, unsurprisingly, green and beautiful foliage everywhere. High Point, too, unofficially the "Furniture Capital of the World," is home to dazzling architecture and numerous international companies, so expect to see and hear heaps of different languages when there (it is no wonder it is often called "North Carolina's International City"). Unfortunately, disasters can strike any time; water and flood damage, fires, biohazard dangers, and mold infestations are always possible. That is why residents and business owners in this region of North Carolina need a premier cleanup and restoration company available around the clock, ready to provide their services at a moment's notice. And with nearly 2000 franchises across the United States and Canada, that is just what SERVPRO® offers, with a commitment to be onsite within one hour of your call.
24-Hour Emergency Service
When it comes to North Carolina, Winston-Salem is a growing city recently designated as one of the best to retire in throughout the United States. Home to many colleges and universities, Camel City is abuzz with the performing arts, iconic sugar cakes, and the annual Winston-Salem Air Show, among many other sights and activities. Ultimately, these three cities are bursting with artistic prowess, sights galore, and delicious food. This region enjoys all four seasons, with humid, hot summers, and significant snow and freezing rain every winter (particularly January and February). The fall and spring seasons are mild, but spring is especially notable for copious amounts of rain, along with destructive thunderstorms and tornadoes that tend to continue into the summer months.
Our highly rated specialists are:
Highly Trained Water, Fire and Mold Restoration Technicians
IICRC – Certified Restoration Specialists
Recommended by most Insurance Companies
Faster to Any Size Disaster
Protecting Your Home or Business When Water and Flood Damage Occurs
When water and flood damage emergencies strike, our independently owned and operated franchises will perform water restoration services to the affected areas, no matter the type of damage. From standing water due to a burst pipe, to natural disasters causing flood damage and black water, we will extract and dry all standing and hidden water and remove any health risks present. Of course, water or moisture often and unfortunately causes mold growth in your home or business, so let us restore your indoor air quality and use our HVAC systems to provide a mold remediation process in the affected square feet of your home or business. And when it comes to fire and smoke damage, our restoration process includes setting air movers and removing all smoke and soot odor from the property. We are also qualified to restore any structural damage that might have occurred. Ultimately, when the fire department leaves, please call SERVPRO to assist—we will work with your insurance company and restore your property to pre-loss condition.
When homes and businesses in the Greensboro-High Point-Winston Salem, "Piedmont Triad" area require the best in water-fire-mold restoration, we're Here to Help.®
Whether you are in Alleghany, Forsyth, Montgomery, Randolph, or somewhere in between, SERVPRO® has more than 5 decades of experience and is prepared to remediate and clean up any size disaster. Give us a call and let us put our knowledge and equipment to use for you.
Click to contact your local SERVPRO for a free, no-obligation consultation with our team of IICRC certified damage restoration specialists. Our teams work with your insurance company through the restoration process.
SERVPRO, The Best Restoration Services in the Greensboro-High Point-Winston Salem Area
Locally Owned and Operated
Trusted Leaders in the Water Restoration Industry
Advanced Water Inspection, Extraction, and Drying Equipment
Whether you are in Alamance County, Davidson County, or perhaps Guilford County or a surrounding area, SERVPRO is always available. No matter weekend or weekday, holiday or 3 in the morning, our certified technicians are Here to Help®. So, when disaster strikes, do not hesitate. Please give us a call.
Our locally owned and operated SERVPROs are available 365 days a year, 24 hours a day. Give us a call, and we will make it "Like it never even happened."®
Our commercial cleaning professionals are trained to follow CDC protocols for all types of specialty cleaning services for hazardous materials including the novel coronavirus, biohazard and mold removal.
No matter the amount of damage, SERVPRO has over 50 years of experience and over 1900 franchises nationwide.
Recommended For You
Restoring your home or business after fire damage is our main goal. As a leading fire dama...

Mold can grow anywhere. Trust SERVPRO® for reliable mold remediation, abatement, and resto...

Keeping your commercial business looking its best is a priority. When your business requir...