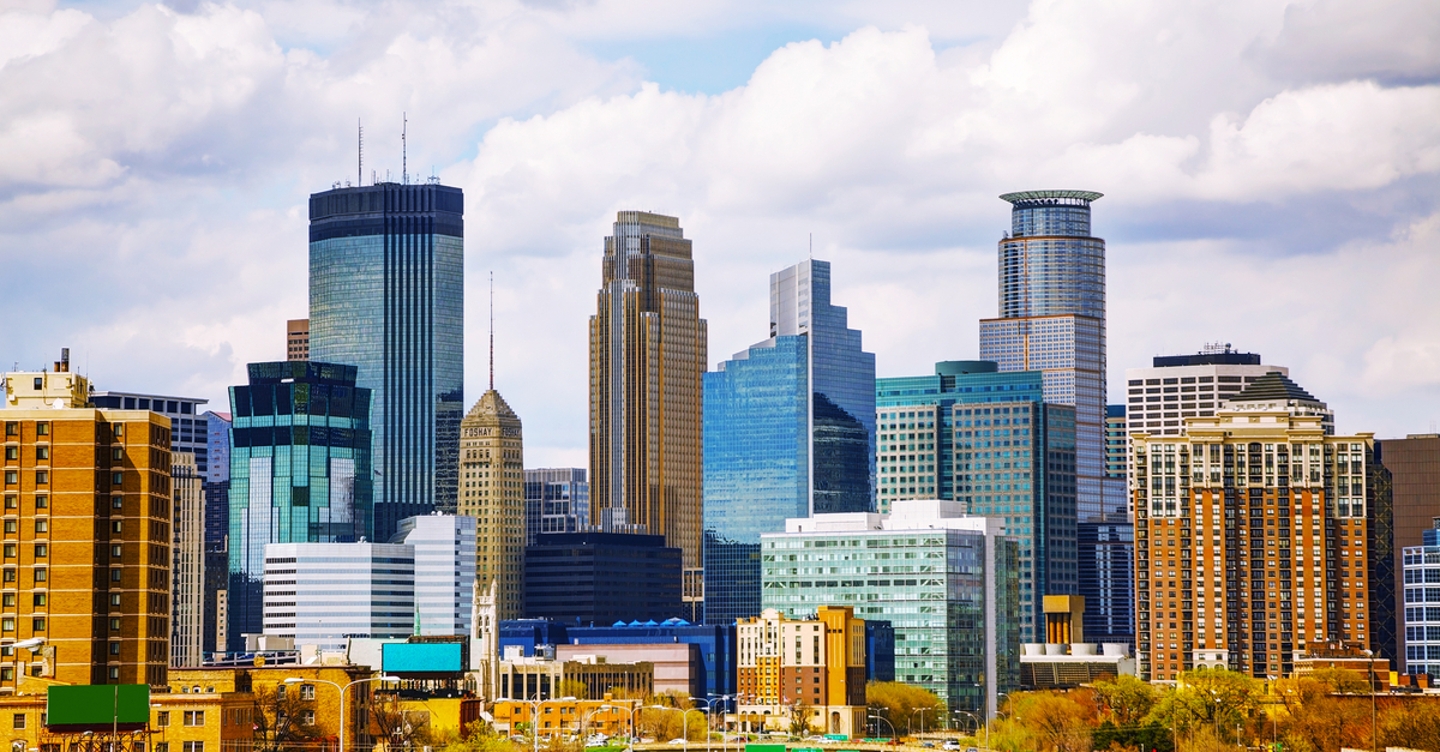 Minneapolis's Cleanup and Restoration
Commercial and Residential Damage Cleanup and Repair
When Water-Fire-Storm Damage Happens in Minneapolis, We're Ready.
Whether you're looking for restoration, cleaning or construction services, we're here to help 24/7.
Minnesota's largest city is also, perhaps, its most culturally unique. Music aficionados will recognize this city as the launching pad of both Bob Dylan and Prince. Beyond that, Minneapolis is home to vibrant nightlife, famous Lake Calhoun, and a wide array of unique sights and sounds. Take a walk through this city, and you're bound to spot countless theaters (Minneapolis boasts more theater seats per capita than anywhere outside New York!) and the famous Minneapolis Skyway System, perfect when the weather hits freezing temperatures. Beyond the iconic landmarks, and kind, helpful residents Minnesota is known for, severe weather and disasters, including storm and water damage, fire damage, and mold infestations, can strike anytime. That's why SERVPRO® franchise professionals are on standby, ready and able to provide cleanup and restoration services 24/7/365.
Downtown Minneapolis Restoration Services
Downtown Minneapolis is full of year-round activities and entertainment. From shows at Hennepin Theatre Trust to Twins games at Target Field, Minneapolis has something for everyone! At the heart of downtown is Nicollet – a mile long pedestrian walkway lined by bars and restaurants, art, and shopping. Acting as a bookend to Nicollet is the Walker Art Center. Open since 1940, it continues to be one of the most visited modern and contemporary art museums in the country. From the hot, humid days of summer to the freezing, wet days of winter, Downtown Minneapolis is prone to hard freezes, heavy snows, thunderstorms, and even tornadoes, especially in the fall and spring. With 50 years of industry experience, SERVPRO® professionals are here to help! Our trained technicians are available 24/7, 365 days a year, so we can be there for you when you need us most. When you experience damage to your home or business and need professional cleanup and restoration assistance, give us a call! SERVPRO® will be there to help make it "Like it never even happened."®
24-Hour Emergency Service
Lying on the banks of the Mississippi River, this "City of Lakes" is a beautiful collection of artwork, creativity, and boundless imagination. Indeed, it's also jam-packed with lakes of all sizes, so why not check one out and relax? Of course, as summer transitions to fall, the moderate temperatures tend to plummet, thrusting Minneapolis into harsh winters full of snow, hail, ice, and storms. As snow thaws in the spring, flooding is common. Moisture often brings mold into your home and business, potentially affecting air quality.
Our highly rated specialists are:
Highly Trained Water, Fire and Mold Restoration Technicians
IICRC – Certified Restoration Specialists
Recommended by most Insurance Companies
Faster to Any Size Disaster
When disasters strike, know SERVPRO® is ready to restore your property at a moment's notice, with water removal and extraction, fire and smoke damage restoration, mold testing, and more. Don't fret over burst pipes, ice dams, or working with insurance companies. We know emergency services cannot wait, which is why you can call us 24 hours a day, 7 days a week, year-round. Let us do what we do best: fire and water cleanup and restoration.
SERVPRO
®

, The Best Restoration Services in the Minneapolis Area
Locally Owned and Operated
Trusted Leaders in the Water Restoration Industry
Advanced Water Inspection, Extraction, and Drying Equipment
Minneapolis area residents and business owners know the importance of round-the-clock availability when it comes to fire and water cleanup, and additional disaster restoration. Count on SERVPRO® to be there for all your mitigation needs. From Aitkin to Beltrami, Dakota to Scott, and everywhere in between, SERVPRO® will make it "Like it never even happened."® Call us today.
Have Questions? We're Here to Help.®
Bloomington, Brooklyn Park, Plymouth, Woodbury, and all surrounding residential and commercial property owners understand a fast response is important when water, fire/smoke, or mold damage occurs. SERVPRO® professionals are on-site in one hour and will work with your insurance company to thoroughly clean, dry, and repair as quickly as possible.
When homes and businesses in the Twin Cities require the best restoration service provider, they contact SERVPRO®.
Our locally owned and operated SERVPRO® franchises are available 365 days a year, 24 hours a day. Give us a call, and we will make it "Like it never even happened."®
Our commercial cleaning professionals are trained to follow CDC protocols for all types of specialty cleaning services for hazardous materials including the novel coronavirus, biohazard, and mold removal.
Click to contact your local SERVPRO® for a free, no-obligation consultation with our team of IICRC certified damage restoration specialists. No matter the amount of damage, SERVPRO® has over 50 years of experience and over 2000 franchises nationwide.
Recommended For You
Restoring your home or business after fire damage is our main goal. As a leading fire dama...

Mold can grow anywhere. Trust SERVPRO® for reliable mold remediation, abatement, and resto...

Keeping your commercial business looking its best is a priority. When your business requir...