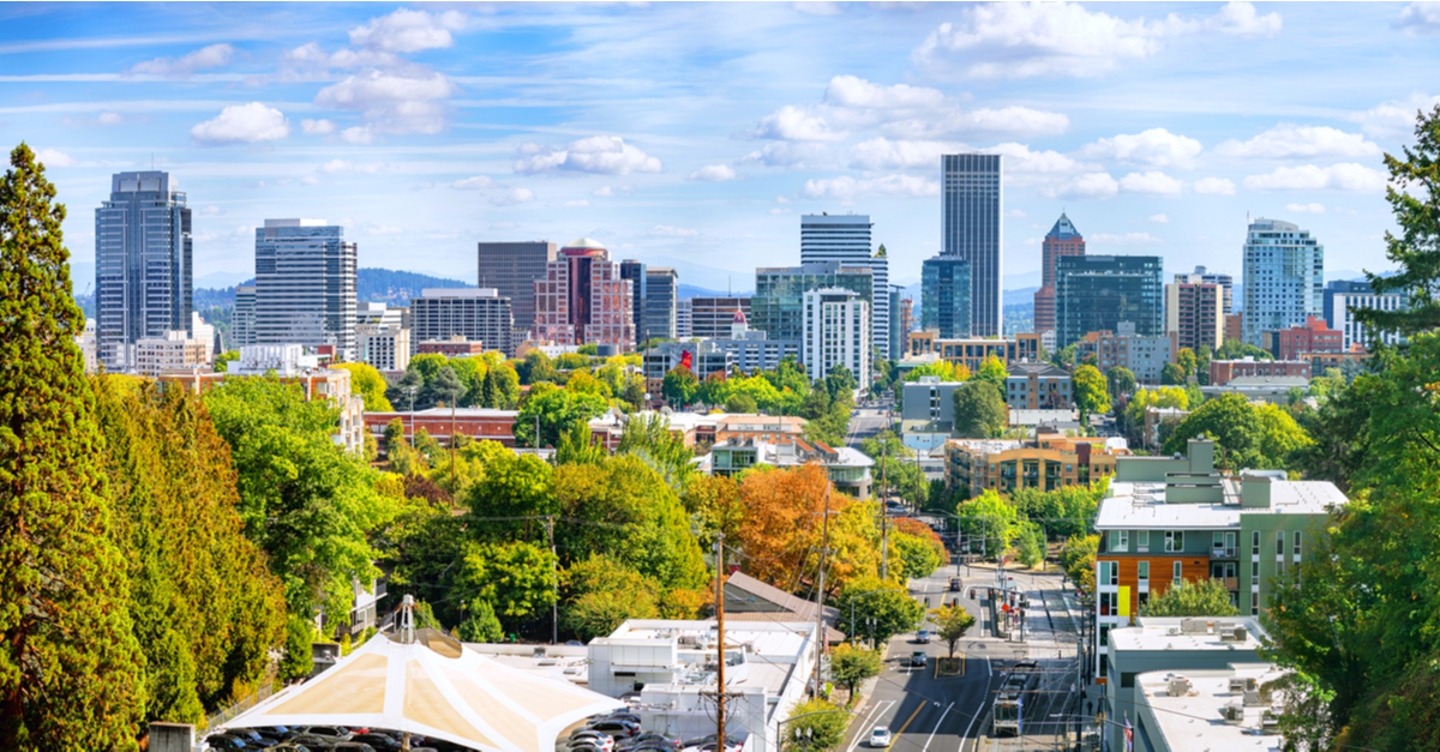 Portland and Auburn's Cleanup and Restoration
Commercial and Residential Damage Cleanup and Repair
When you need Water Damage, Fire or Storm Damage Restoration in the Portland and Auburn areas, We're Ready.
Whether you're looking for restoration, cleaning or construction services, our teams are here to help 24/7.
As one of Maine's most populated cities and located in the southwest region of the state, Portland is known for its robust marine and fishing industry, tourism, and delicious food. Beyond that, did you know it also has several famous literary outputs, such as Henry Wadsworth Longfellow, and Stephen King? Additionally, although they are Boston's team, the Red Sox have quite the fanbase in The Forest City. Beyond that, in honor of Portland's resilient history and citizenry, the city seal shows a phoenix rising from the ashes, to show that through thick and thin, Portland will always rise from adversity. Sadly, water and fire damage, mold infestations, biohazard dangers and more can strike both Portland and Auburn at any time. That is why SERVPRO® is available 24/7, 365 days a year. With 1900 franchises across the United States and Canada, we are never far away, so if disaster strikes, do not hesitate—give us a click or call, and we will be onsite within one hour.
24-Hour Emergency Service
When it comes to nearby Auburn, this is a quaint city full of beautiful landscapes, trails, and an additional, surprisingly high number of activities to do while you are there. For instance, the Auburn Mall continues to attract visitors from other cities, along with such beautiful sights as Veteran's Park. As far as weather goes in these two cities, the winters are quite long and very cold and snowy, while summers are short and warm. Precipitation is common year-round, and the region is also struck by severe nor'easters mostly in the winter, which produce intense storms of high wind and snow.
Our highly rated specialists are:
Highly Trained Water, Fire and Mold Restoration Technicians
IICRC – Certified Restoration Specialists
Recommended by most Insurance Companies
Faster to Any Size Disaster
When water damage strikes, whether, from burst pipes, a faulty washing machine, or excessive nor'easter storm waters, our restoration specialists will provide a complete water extraction and cleanup service. No matter if you have experienced category 1 water or black water, we will dry all affected areas, and return your home or business to pre-loss condition. Unfortunately, porous materials and water problems can lead to mold growth. When this happens, we will partition the affected square feet, use our HEPA vacuums during the cleanup process, and ensure your indoor air quality is restored. As for fire and smoke damage, our professionals clean smoke residue, soot, carpet and upholstery, odors, and more. Our specialized equipment ensures you receive the best fire damage restoration service. Ultimately, we will also work with the necessary insurance companies and are committed to providing a smooth, stress-free mitigation experience.
SERVPRO, The Best Restoration Services in Portland, Auburn and surrounding areas of Maine
Locally Owned and Operated
Trusted Leaders in the Water Restoration Industry
Advanced Water Inspection, Extraction, and Drying Equipment
Whether you are in Franklin, Knox, Lincoln, Oxford, or somewhere in between, we have responded to every imaginable loss, and are prepared to take over the cleanup and restoration efforts. Let us show you why we are the most trusted brand in cleanup and restoration.
Have Questions? We're Here to Help®
Whether you are in Cumberland County, Sagadahoc County, or perhaps York County or a surrounding area, rest assured we have over 5 decades of experience, and the best equipment and techniques in the industry. You will be backed by the #1 brand in cleanup and restoration when you reach out.
Our locally owned and operated SERVPROs are available 365 days a year, 24 hours a day. Reach out today and we will make it "Like it never even happened."®
Our commercial cleaning professionals are trained to follow CDC protocols for all types of specialty cleaning services for hazardous materials including the novel coronavirus, biohazard, and mold removal.
Click to contact your local SERVPRO for a free, no-obligation consultation with our team of IICRC certified damage restoration specialists. No matter the amount of damage, SERVPRO has over 50 years of experience and over 1900 franchises nationwide.
Recommended For You
Restoring your home or business after fire damage is our main goal. As a leading fire dama...

Mold can grow anywhere. Trust SERVPRO® for reliable mold remediation, abatement, and resto...

Keeping your commercial business looking its best is a priority. When your business requir...