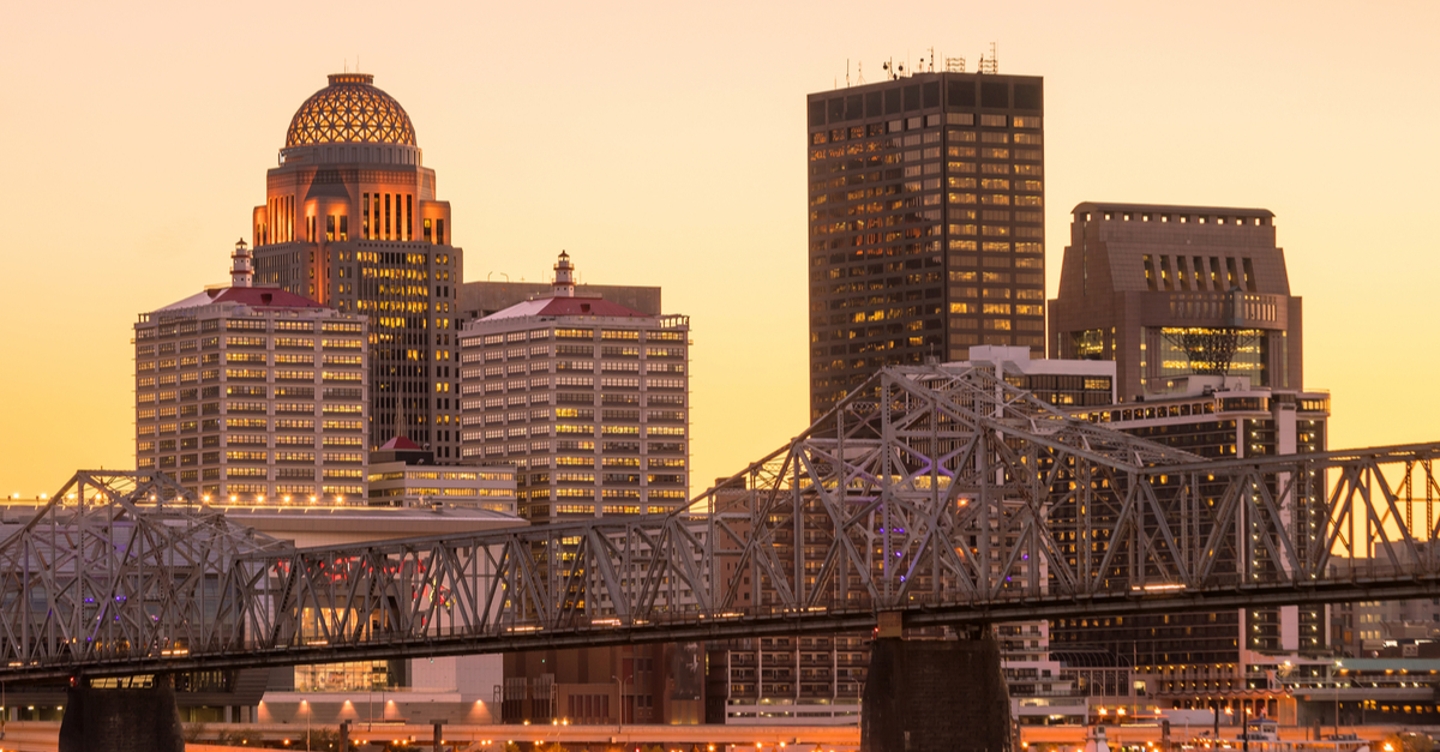 Louisville's Cleanup and Restoration
Commercial and Residential Damage Cleanup and Repair
When Water, Fire, and Storm Damage Happens in Louisville - We're Ready
Situated at the top of Kentucky, Louisville is a city rife with history. Home to Muhammad Ali and such sights as the incredible Kentucky Derby, along with world-famous Kentucky Fried Chicken and the Louisville Slugger, this city packs a punch. So, when disaster strikes, ranging from water and flood damage, to fire damage, to mold infestations and biohazard dangers, let SERVPRO® be there to clean up and restore your home or place of business to pre-loss condition. No matter the time of day, we will be onsite in one hour, and with more than 2000 franchises across the United States and Canada, we will provide you with much-needed peace of mind.
Often referred to as "The Gateway to the South" and named after King Louis XVI of France, Louisville is certainly a city for the bold. A hybrid of Midwest charm and coastal atmosphere, its sights and experiences include the labyrinthian Mammoth Cave, a booming art scene, and Victorian houses speckled throughout the city. Unfortunately, like its unique and diverse locales, its weather varies from hot and muggy summers to bitterly cold winters, with frequent rain and storms intermixed throughout the year.
24-Hour Emergency Service
So, when water and flood damage come knocking, SERVPRO professionals will provide complete water extraction and water damage cleanup process to your home or business. Our optimal experience allows us to extract flood and standing water from affected areas. Water and moisture often lead to mold growth, so if your home or business also contains mold spores, let us perform mold testing and use our state-of-the-art HVAC system to restore your property to pre-loss condition. We also specialize in fire and smoke damage restoration. Ultimately, no matter the disaster, we are prepared and ready to provide top-tier water damage restoration services for your personal or commercial property at a moment's notice.
Our highly rated specialists are:
Highly Trained Water, Fire and Mold Restoration Technicians
IICRC – Certified Restoration Specialists
Recommended by most Insurance Companies
Faster to Any Size Disaster
Protecting Your Home or Business from Water and Fire Damage
Residents and business owners in Louisville do not have time to waste when seeking a top-tier cleanup and restoration company. A quick response is imperative and since SERVPRO has more than 2000 franchises, help is never further than a phone call away. From Adair to Breckenridge, Grayson to Hardin, and everywhere in between, we are available 24/7/365. When storm and wind damage calls for roof tarping and board up to full restoration services, our team works hard to make your disaster "Like it never even happened."®
When homes and businesses in Louisville KY require the best in water-fire-mold restoration, we're Here to Help®
Whether you are in Jefferson or Bullitt County, or perhaps Henry or other surrounding counties of Louisville, SERVPRO's independently owned and operated franchises are always available. We are Faster to Any Size Disaster and ready to clean up and restore your property any time of day. Give us a call and let the #1 choice in cleanup and restoration show you what we mean when we say we are Here to Help.
Contact us for a free, no-obligation consultation with our team of IICRC-certified damage restoration specialists. No matter the amount of damage, SERVPRO has over 50 years of experience and over 2000 franchises nationwide.
SERVPRO, The Best Water, Fire and Storm Residential and Commercial Restoration Services in the Kentuckiana - Louisville / Jefferson County Area
Locally Owned and Operated
Trusted Leaders in the Water Restoration Industry
Advanced Water Inspection, Extraction, and Drying Equipment
When homes and businesses require the top restoration service provider, they contact SERVPRO.
Our locally owned and operated SERVPRO locations are available 365 days a year, 24 hours a day. Give us a call, and we will make it "Like it never even happened."®
Our commercial cleaning professionals are trained to follow CDC protocols for all types of specialty cleaning services for hazardous materials including the novel coronavirus, biohazard and mold removal.
Click to contact your local SERVPRO for a free, no-obligation consultation with our team of IICRC-certified damage restoration specialists.
Recommended For You
Restoring your home or business after fire damage is our main goal. As a leading fire dama...

Mold can grow anywhere. Trust SERVPRO® for reliable mold remediation, abatement, and resto...

Keeping your commercial business looking its best is a priority. When your business requir...