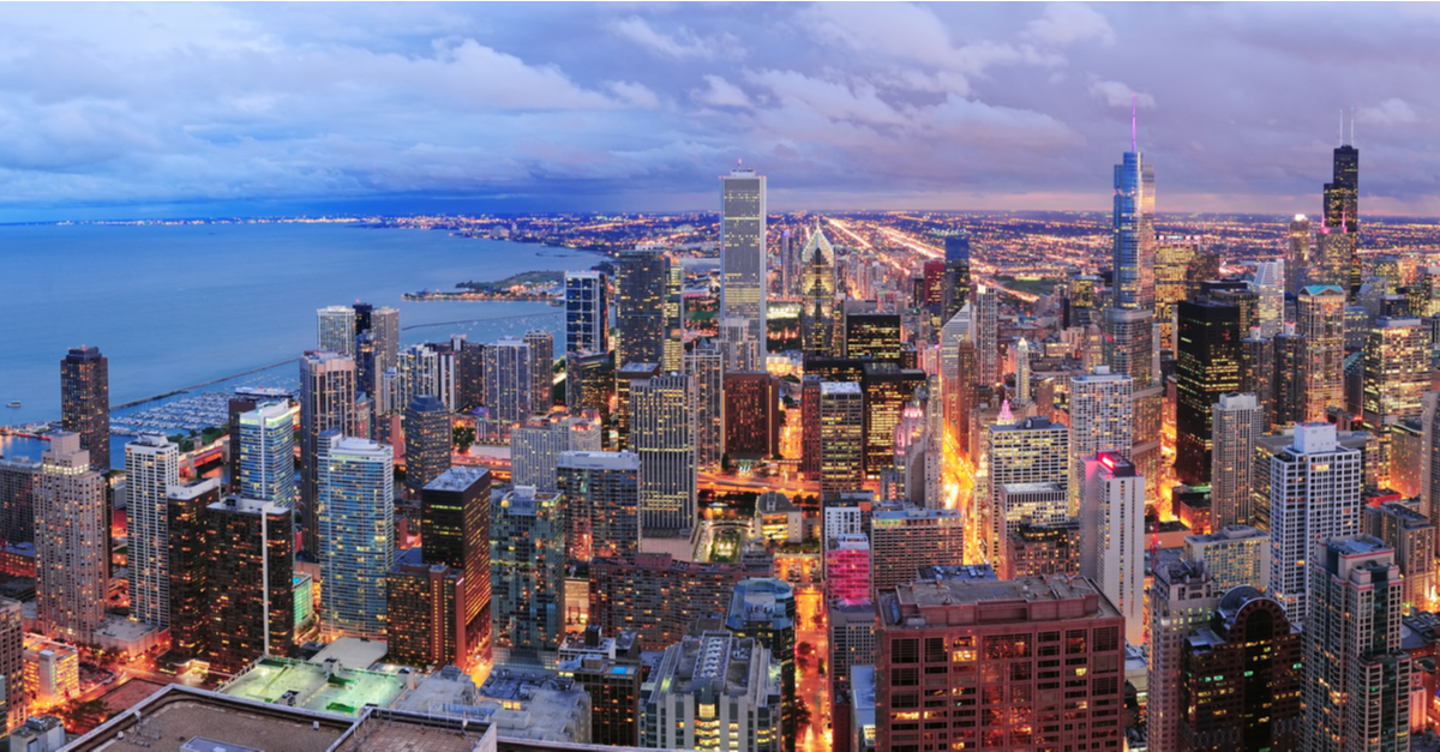 Chicago's #1 Choice in Cleanup and Restoration
Commercial and Residential Damage Cleanup and Repair
When Water-Fire-Storm Damage Happens in Chicagoland, We're Ready.
Whether you're looking for restoration, cleaning or construction services, we're here to help 24/7.
Those lucky enough to call Chi-town home enjoy the beauty of Lake Michigan, the history and architecture of Old Town, Lincoln Park, and the Gold Coast. Chicago, Illinois has a continental climate, with hot summers and cold winters that bring below-freezing temperatures. Precipitation is spread across the seasons, with frequent thunderstorms in the summer, while winter brings an average of 36 inches of snow annually. Winter snowfall is frequent, often accompanied by a strong wind, blizzard conditions, and polar cold spells.
Downtown Chicago Restoration Services
Downtown Chicago is a bustling hub of activity, steel, and sights galore, including such attractions as the famous Cloud Gate in Millennium Park (colloquially referred to as the iconic Bean sculpture), Willis Tower (formerly Sears Tower), the Art Institute of Chicago, and many other wonders of architecture and landscaping. As one of the most famous cities in the world, Downtown Chicago (often referred to as The Loop) is a flurry of business and entertainment, similar to New York in that it never seems to sleep. Countless companies are headquartered in the area or have offices, making Downtown Chicago a major destination for employment, especially if you've recently moved to one of the surrounding suburbs. What else does Downtown Chicago have to offer? If you're seeking a unique way around the city, the famous Chicago "L" trains crisscross throughout the famous skyline. Looking for outdoor experiences? The Loop has multiple parks of all shapes and sizes, including but not limited to the Chicago Riverwalk, Grant Park, and Maggie Daley Park. Despite the constant activity, both chilly weather and unplanned disasters can unfortunately strike at any time. That's why SERVPRO® is the #1 choice in cleanup and restoration. With over 2000 franchises across the United States and Canada, our service technicians are well equipped to handle any size job, so don't hesitate. If you need cleanup, restoration, or construction services 24/7, give us a call. We'll be onsite to return your space to preloss condition "Like it never even happened."®
24-Hour Emergency Service

If you've endured the Chicago area's dangerous cold, you know extreme cold brings freezing pipes with the need for water extraction and cleanup to mitigate further water damage. Residents of Chicagoland expect fast, state-of-the-art action provided by a team of professionals to restore their home or business property, ready to be onsite in one hour.
Our highly rated specialists are:
Highly Trained Water, Fire and Mold Restoration Technicians
IICRC – Certified Restoration Specialists
Recommended by most Insurance Companies
Faster to Any Size Disaster
The third-largest metro area in the US, Chicago is home to nearly 10 million residents including the areas of Naperville, Elgin, Joliet, Aurora, and Waukegan. These residents know the temperature varies dramatically through the year. Spring temperatures melt the snow and increase the risk of flooded basements, and the need for water removal and mold remediation.
Northern Illinois home and business owners understand it's important to know expert restoration services are available when water, fire, or mold damage occurs. SERVPRO® franchise professionals are ready to help right now. Call now and have our team on-site in one hour to protect your property with board-up, tarping, or begin the damage cleanup process and restore your property.
SERVPRO
®

-The Best Restoration Services in the Chicago Area
Locally Owned and Operated
Trusted Leaders in the Water Restoration Industry
Advanced Water Inspection, Extraction, and Drying Equipment
From DuPage, Kane, Lake, McHenry, Will, and all surrounding counties, you can count on our Chicago area franchises for your restoration needs. There is a locally owned and operated SERVPRO® location near you. We are available 24/7, 365 days a year, call now to let us help you.
Have Questions? We're Here to Help®
SERVPRO
®

, The Best Restoration Services in Chicago

Our locally owned and operated SERVPRO® franchises are available 365 days a year, 24 hours a day. Give us a call, and we will make it "Like it never even happened." ®

Our commercial cleaning professionals are trained to follow CDC protocols for all types of specialty cleaning services for hazardous materials including the novel coronavirus, biohazard and mold removal.

Contact us for a free, no-obligation consultation with our team of IICRC certified damage restoration specialists. No matter the amount of damage, SERVPRO® has over 50 years of experience and over 2000 franchises nationwide.
Recommended For You
Restoring your home or business after fire damage is our main goal. As a leading fire dama...

Mold can grow anywhere. Trust SERVPRO® for reliable mold remediation, abatement, and resto...

Keeping your commercial business looking its best is a priority. When your business requir...