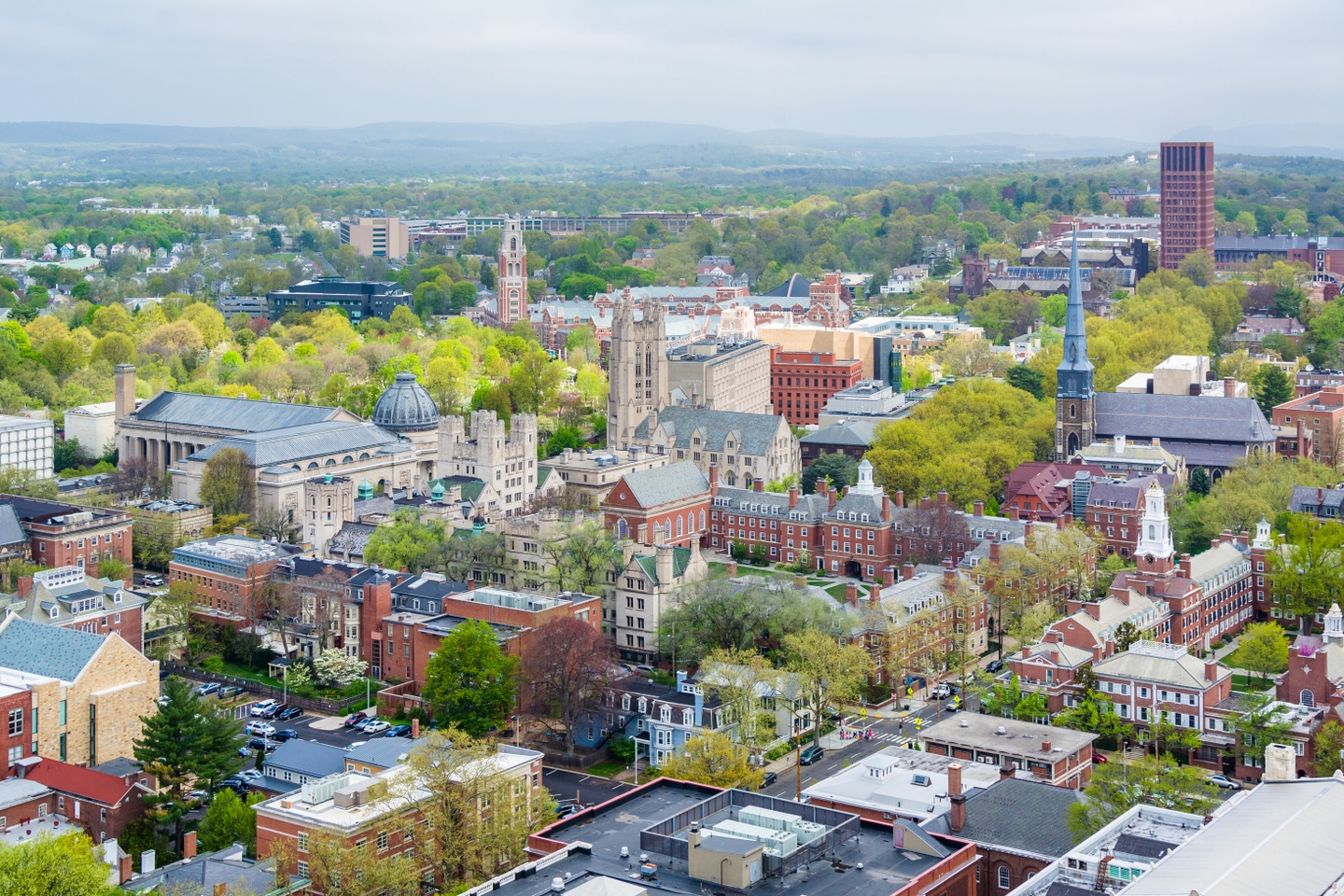 New Haven's Cleanup and Restoration
Commercial and Residential Damage Cleanup and Repair
When you need Water Damage, Fire or Storm Damage Restoration in the Greater New Haven area, We're Ready.
Whether you're looking for restoration, cleaning or construction services, our teams are here to help 24/7.
Tracing its roots back to 1614, New Haven is rich in history, innovation, and artistry. The "Elm City" is the first planned city in America – built on a grid system inspired by designs from Roman city planners. The original city plan also included what is now known as The Green – a 16-acre green space park in the center of downtown that is often used for festivals, markets, and live entertainment. Visitors from all over come for New Haven's famed leaf peeping season – and to catch a glimpse of what Mark Twain and Charles Dickens both said was the most beautiful street in America. While New Haven is probably best known for being home to one of the oldest institutions of higher education in the US – Yale University – locals will point out that it's also the birthplace of the hamburger and (arguably) the best pizza.
New Haven is unique in that it boasts both heavily forested areas as well as beaches. Visitors and residents alike can enjoy a variety of outdoor activities from hiking in West Rock Ridge State Park to sailing on the Long Island Sound. Unfortunately, New Haven residents and business owners are not immune to water and fire damage, biohazard dangers, and more. With 50 years of industry experience, SERVPRO® professionals are here to help! Our trained technicians are available 24/7, 365 days a year and with over 2000 franchises across the US and Canada, we're faster to any sized disaster. When you experience damage to your home or business and need professional cleanup and restoration assistance, give us a call! SERVPRO® will be there to help make it "Like it never even happened."®
24-Hour Emergency Service
New Haven embraces and encourages the arts in their community. With a plethora of opportunities to experience everything from live music to the largest collection of rare books in the world, the Elm City has something for everyone. The Yale Center for British Art holds the largest collection of British art outside of the United Kingdom focusing on the Elizabethan period to present day. Theatre enthusiasts enjoy taking in plays and musicals at the award-winning Shubert Theatre. New Haven celebrates being "The birthplace of the nation's greatest hits" some of which include The Sound of Music, A Streetcar Named Desire, My Fair Lady, and Oklahoma. Even though disaster can strike at any time, SERVPRO® restoration specialists are always ready. No matter how big or small the job is, you can always call on SERVPRO®. If you experience a disaster on a weekend, late at night, or on a holiday, we are here to help!
Our highly rated specialists are:
Locally Owned and Operated
With so much to do outdoors, residents and visitors to New Haven are thankful for a mild spring and summer. New Haven's weather is typically most enjoyable in May, June, and September. Late summer in New Haven is hot with temperatures reaching high 80s. New Haven winters however are freezing. Five months out of the year, the city experiences snow. They average 29 inches of snow annually which comes out to roughly the national average. Freezing temperatures and snow often mean burst pipes and water damage. Ice can also pose a major threat to homes by causing fractures in a home's foundation, which can lead to leaks and mold growth.
When water damage strikes, SERVPRO® restoration technicians are here to help! Our experts use water extraction and drying equipment to remediate the water damage. In the event of a flood and/or water damage in your home or business, it is important to inspect for structural damage as well. SERVPRO® technicians are prepared and equipped to evaluate any structural damage while on site. Water removal is just the first step in the water damage restoration process. Often, standing water leads to mold growth. SERVPRO® restoration experts are trained and certified in safely remediating mold in your home or business. Specialized filtration equipment allows us to capture microscopic mold spores out of the air. We utilize powerful air scrubbers and HEPA vacuums to prevent the spread of these mold spores. Mold can spread in spaces that aren't easily visible like in ceiling tiles, air ducts, and more, so let us help! When it comes to fire damage restoration, SERVPRO® professionals are trained in cleaning up soot and smoke, as well as smoke odors. We are experienced with working with insurance companies. Let us coordinate with your insurers so you can focus on getting your life back to normal! When disaster strikes your home or business, let us help make it "Like it never even happened." ®
SERVPRO
®
, The Best Property Restoration Services in the New Haven Area
Locally Owned and Operated

Trusted Leaders in the Water Restoration Industry

Advanced Water Inspection, Extraction, and Drying Equipment
You can rest easy when disaster strikes your home or business because SERVPRO® restoration technicians are faster to any size disaster. From New Haven to Litchfield, Hartford to Windham, and at each point in between, we've got you covered. As your local mitigation experts, we're here to help restore your property to pre-loss conditions.
Our locally owned and operated SERVPRO® franchises are available 365 days a year, 24 hours a day. Give us a call, and we will make it "Like it never even happened."®
Our commercial cleaning professionals are trained to follow CDC protocols for all types of specialty cleaning services for hazardous materials including the novel coronavirus, biohazard, and mold removal.
Contact your local SERVPRO® for a free, no-obligation consultation with our team of IICRC certified damage restoration specialists. No matter the amount of damage, SERVPRO® has over 50 years of experience and over 2000 franchises nationwide.
Recommended For You
Restoring your home or business after fire damage is our main goal. As a leading fire dama...

Mold can grow anywhere. Trust SERVPRO® for reliable mold remediation, abatement, and resto...

Keeping your commercial business looking its best is a priority. When your business requir...