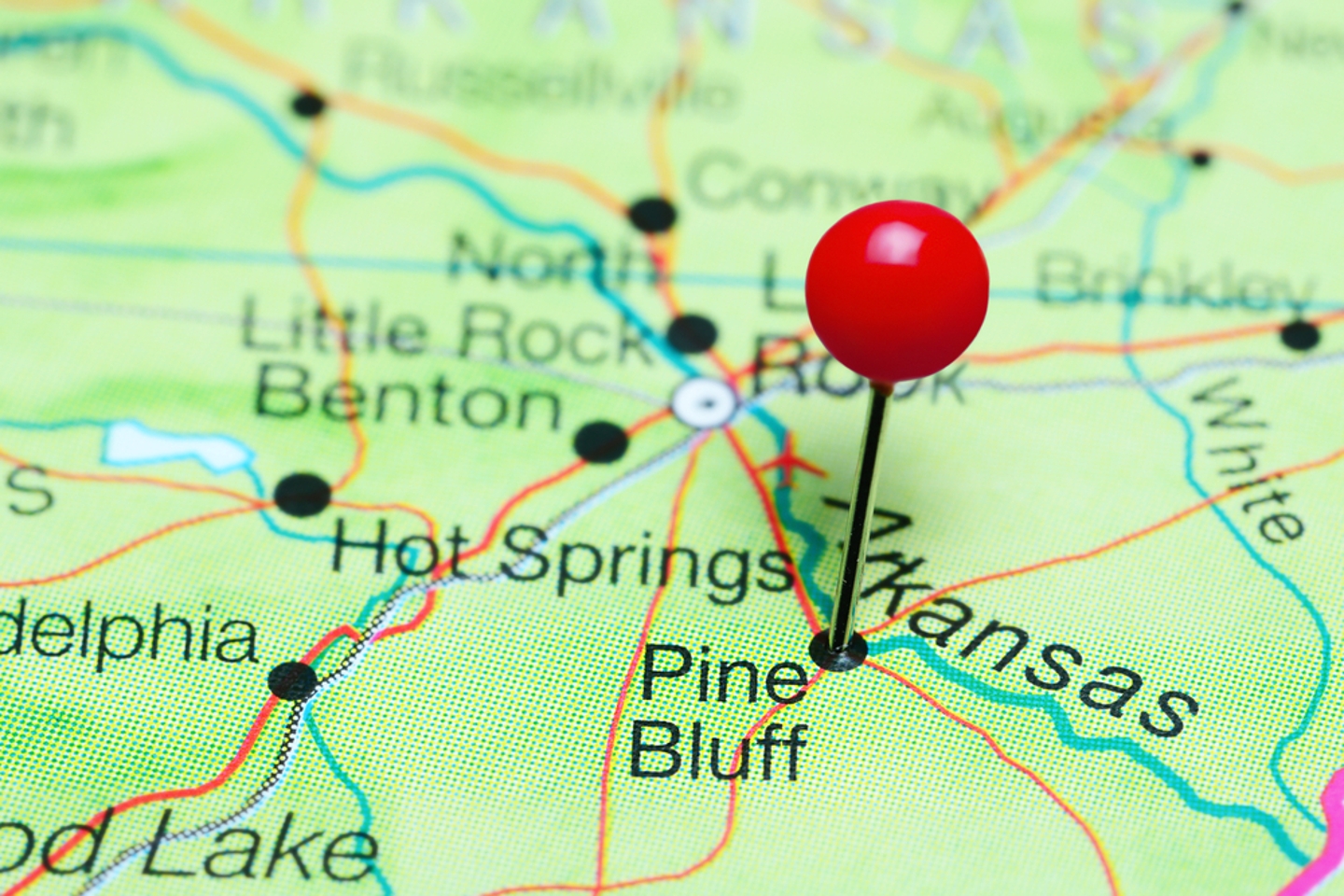 Pine Bluff's Cleanup and Restoration
Commercial and Residential Damage Cleanup and Repair
When you need Water Damage, Fire or Storm Damage Restoration in the Greater Huntsville area, We're Ready.
Whether you're looking for restoration, cleaning or construction services, our teams are here to help 24/7.
The city of Pine Bluff, while perhaps lesser known than its neighboring southern cities, is in south-central Arkansas, with easy access to nearby sights and attractions. From the Arkansas River just northeast of the city, which provides beautiful walking trails, bird-watching, and other nature activities, to a plethora of ecological and science sites, such as the Delta Rivers Nature Center, Pine Bluff residents maintain a lot of pride in their nature reserves and peaceful locales. Unfortunately, water and fire damage, mold damage, biohazard dangers, and more can cause major headaches for home and business owners, as well as present ongoing dangers that must be remediated as soon as possible. With 2000 franchises across the United States and Canada, rest assured there is always a locally owned and operated SERVPRO® franchise nearby. With 24/7 availability 365 days a year, our service professionals are only a phone call away. When you need cleanup and restoration assistance, give us a call, and we'll be onsite to make it "Like it never even happened." ®
24-Hour Emergency Service
The City of Progress, as it's often called, is chock full of unique sights, like the murals of Pine Bluff scattered throughout the city, Lake Saracen Walking Trail, or the Arkansas Railroad Museum. Additionally, Pine Bluff's location in Jefferson County provides residents with a robust economy, specializing in agriculture. When damage strikes, never fear—SERVPRO is always readily available. Not only are our franchise owners intimately familiar with each area they service, but they have the resources of a national brand available. This means SERVPRO franchises are prepared to handle any size job, from a minor water leak to major home reconstruction in the aftermath of a tornado or other damage.
Our highly rated specialists are:
Locally Owned and Operated
When it comes to weather, Pine Bluff experiences hot and muggy summers, and wet, cold, and short winters. The most agreeable weather for tourist and outdoor activities is usually from April to June, or August to October. Spring sees the most rainfall, in addition to the chance for severe thunderstorms, or even tornadoes and damaging hail.
When Pine Bluff residents and business owners experience water damage to their home or business, rest assured SERVPRO's water damage restoration process includes assessing structural damage and locating the water source, as well as providing a complete water damage cleanup process. No matter if you've experienced burst pipes or flood damage due to heavy thunderstorms, our service professionals will extract and dry both standing and hidden water. Given water damage often spurs mold growth in its aftermath, we are also prepared to employ our mold remediation process, which includes using our HVAC system to clean up your mold. Moldy surfaces, porous materials, and other signs of mold must be assessed and cleaned, as your indoor air quality is of top importance. As for fire damage to your home or business, we will utilize our smoke and odor removal process, as well as survey your property for any structural damage. Remember, SERVPRO franchises not only assist with water and fire cleanup and restoration, but many provide construction services as well in the event of major structural damage. SERVPRO will work with your insurance company to deliver as stress-free an experience as possible, as we work to restore your space and return it to preloss condition, "Like it never even happened."
SERVPRO, The Best Property Restoration Services in the Pine Bluff Arkansas Area
Locally Owned and Operated
Trusted Leaders in the Water Restoration Industry
Advanced Water Inspection, Extraction, and Drying Equipment
When homes and businesses require the best restoration service provider, contact SERVPRO.
From Jefferson to Cleveland, Lincoln to Grant, and everywhere in between, there is always a local SERVPRO franchise nearby, ready to assist in making it "Like it never even happened." With the individualized attention of a local franchise but the resources of a national brand, our reach is far, and we will not quit until your space is restored to preloss condition. There's a reason we're the #1 choice in cleanup and restoration. Give us a call.
Our locally owned and operated SERVPRO franchises are available 365 days a year, 24 hours a day. Give us a call, and we will make it "Like it never even happened."®
Our commercial cleaning professionals are trained to follow CDC protocols for all types of specialty cleaning services for hazardous materials including the novel coronavirus, biohazard, and mold removal.
Contact your local SERVPRO for a free, no-obligation consultation with our team of IICRC certified damage restoration specialists. No matter the amount of damage, SERVPRO has over 50 years of experience and over 2000 franchises nationwide.
Recommended For You
Restoring your home or business after fire damage is our main goal. As a leading fire dama...

Mold can grow anywhere. Trust SERVPRO® for reliable mold remediation, abatement, and resto...

Keeping your commercial business looking its best is a priority. When your business requir...