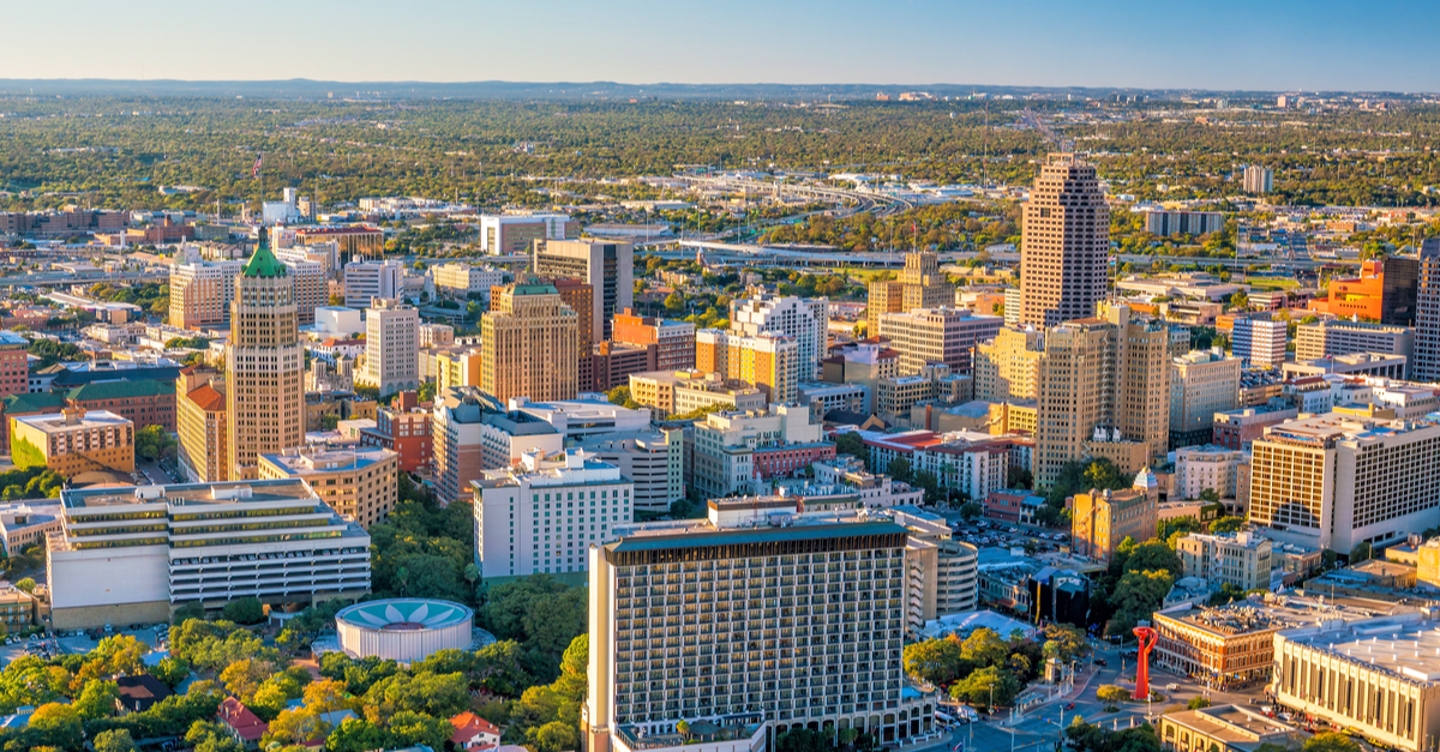 San Antonio's Cleanup and Restoration
Commercial and Residential Damage Cleanup and Repair
When Water Damage, Fire, and Storms Happen in San Antonio- We're Ready
One of the most populated cities in the state of Texas, San Antonio is a behemoth of technological prowess, innovation, delicious food, and an adventurous atmosphere, all comfortably infused with a small-town feel. Located just to the west of south-central Texas, this is an ever-growing city chock full of history, like the famous Alamo, and San Fernando Cathedral (the oldest church in the state of Texas, and the oldest cathedral in the country). Ultimately, there is always something to do here, no matter the time of year. Unfortunately, even San Antonio can be struck by disasters of many kinds. Fire and water damage, flood damage, mold infestations, and biohazard dangers can strike year-round, which is why residents and business owners of the San Antonio region require a premier cleanup and restoration company, ready to service their disaster needs any time of day. And thankfully, that is just what SERVPRO® provides. With nearly 2000 franchises across the United States and Canada, SERVPRO is always ready, Here to Help®, and dedicated to being onsite within one hour of your call.
Downtown San Antonio Restoration Services
Downtown San Antonio contains a thriving financial and business center, filled with unique attractions, sights, and cuisine. The famous River Walk is perfect for those looking to experience the beauty of San Antonio's outdoor vistas, while the art scene is thriving and continuing to gain traction. In fact, there is never a theater or art schools far away, including the Majestic Theatre and La Villita Historic Arts Village! Beyond the arts scene, many historical locations and museums make their home in Downtown San Antonio, including such sights as the Spanish Governor's Palace and the Fairmount Hotel. Interestingly, the geography of Downtown San Antonio is comprised of numerous districts, encircled by highways 1604 and 410 and dotted with academic centers like the University of Texas, San Antonio, and the San Antonio Public Library. Rest assured, no job is too big for our team, so when our green vans arrive, you will have the assurance that our technicians undergo continual training and use elite industry equipment. We service 90% of all US zip codes within two hours, and live and work in the cities and localities we serve. Our local knowledge, combined with our national resources, make us the #1 choice in cleanup and restoration, so give us a call when you are struck by disaster. We are dedicated to restoring your space to preloss condition and will make it "Like it never even happened." ®
From countless military bases to tacos galore, San Antonio is bursting with creativity, history, and beautiful sights. Modern attractions like SeaWorld San Antonio and a San Antonio Spurs game continue to draw crowds, in addition to older fare like the Tower of the Americas in Hemisfair Park. Unsurprisingly, over the years San Antonio has gained various nicknames like "Countdown City" and "Something to Remember," making it a fantastic tourist and residential destination. When it comes to weather, San Antonio is known for its brutally hot summers and ample flooding (nearby New Braunfels, and San Antonio itself, are some of the most flood-prone cities in the United States, especially in the spring and fall). The city also sees occasional sleet and freezing rain during winter.
24-Hour Emergency Service
When flood damage strikes San Antonio, our locally owned and operated franchises will analyze the affected area and size of the disaster and provide water removal services that keep your comfort and safety top of mind. Our optimal experience and advanced equipment ensure our water removal services will adequately extract all standing and hidden water. We understand there are many different types of water disasters, each of which requires a unique solution, so we are prepared to fully restore your home or business and document the drying process along the way. Unfortunately, water disasters often lead to mold damage and poor indoor air quality, which is why if you find mold in your home or business, we will provide a full mold inspection and use our advanced HVAC systems to remediate mold growth and kill any spores. When it comes to fire damage, our technicians are also prepared to clean and restore any fire, smoke, and soot damage on your property, restoring your space to prefire condition. Ultimately, we will work with your insurance companies throughout the restoration process to provide a smooth and stress-free experience.
Our highly rated specialists are:
Highly Trained Water, Fire and Mold Restoration Technicians
IICRC – Certified Restoration Specialists
Recommended by most Insurance Companies
Faster to Any Size Disaster
Whether you are in Bandera, Comal, Edwards, Maverick, or somewhere in between, the independently owned and operated franchises of SERVPRO are prepared to remediate and respond to any disaster at any time. Do not hesitate when disaster strikes—we are one click or call away.
SERVPRO, The Best Restoration Service in the Greater San Antonio Area
Independently

Owned and Operated
Trusted Leaders in the Water Restoration Industry
Advanced Water Inspection, Extraction, and Drying Equipment
Whether you are in Atascosa County, Bexar County, or perhaps Guadalupe County or a surrounding area, SERVPRO stands on more than 5 decades of experience. Whether 3 in the morning or 3 in the afternoon, whether weekday, weekend, or holiday, we are always available, and Here to Help®.
Have Questions? We're Here to Help®
Our locally owned and operated SERVPROs are available 365 days a year, 24 hours a day. Contact us today, and we will make it "Like it never even happened."®
Our commercial cleaning professionals are trained to follow CDC protocols for all types of specialty cleaning services for hazardous materials including the novel coronavirus, biohazard, and mold removal.
Click to contact your local SERVPRO for a free, no-obligation consultation with our team of IICRC certified damage restoration specialists. No matter the amount of damage, SERVPRO has over 50 years of experience and over 1900 franchises nationwide.
Recommended For You
Restoring your home or business after fire damage is our main goal. As a leading fire dama...

Mold can grow anywhere. Trust SERVPRO® for reliable mold remediation, abatement, and resto...

Keeping your commercial business looking its best is a priority. When your business requir...