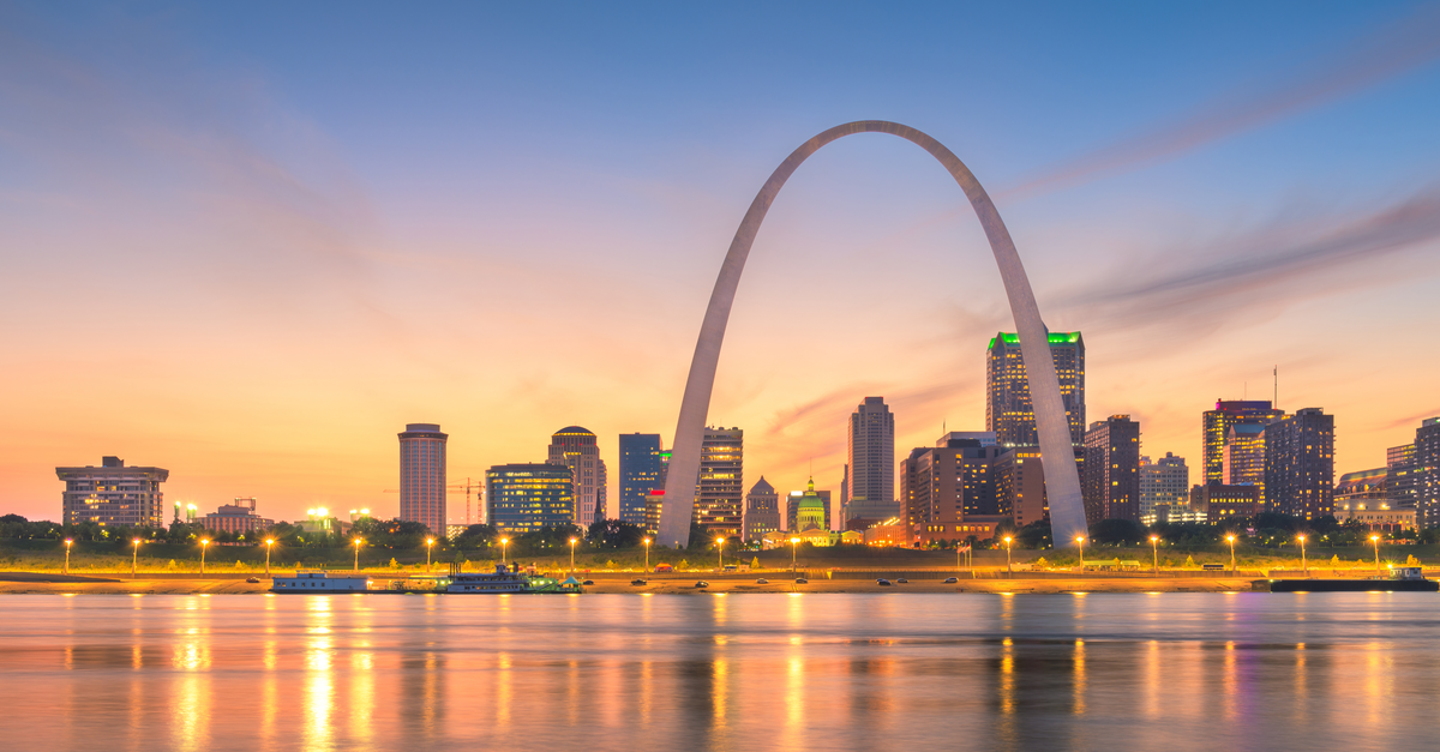 Downtown St. Louis's Cleanup and Restoration
Commercial and Residential Damage Cleanup and Repair
When Water, Fire, and Storm Damage Happens in St. Louis, You Need a Commercial Restoration Company - We're Ready
Whether you're looking for residential or commercial restoration, cleaning or construction services, we're Here to Help® 24/7.
Downtown St. Louis is rife with energy, and a desirable destination for business owners and entrepreneurs alike. Home to several major company headquarters, along with robust tourism and entertainment options, there is always something happening in downtown St. Louis, meaning business owners cannot afford to wait when disaster strikes. Unfortunately, despite their best efforts, unpredictable weather events and disasters can still occur. From burst pipes to intense thunderstorms and tornado damage, business professionals require 24/7 availability from disaster recovery experts, and that is just what SERVPRO® provides. With more than 1900 franchises across the United States and Canada, rest assured there is always a franchise close by, prepared to get you back in business fast. We are committed to respond within one hour of your initial phone call, and with over 5 decades of experience, along with the top equipment in the industry, we will make it "Like it never even happened." ®

As one of the largest cities in Missouri, St. Louis is a mecca of opportunity, located in the center of the country with easy access to nearby locations within and outside the state. It is no surprise, then, downtown St. Louis is home to nearly 2,000 businesses and still growing. From hotels and residential spaces to restaurants and stores, this region of Missouri is a bustling hub of activity, filled with iconic architectural landmarks that continue to drive high traffic through downtown. When it comes to weather, St. Louis is one of the most frequently tornado-struck major metropolitan areas. Spring frequently brings intense thunderstorms, hail, and high winds. Summers are typically hot and humid, while winters are chilly; melting snow sometimes contributes to severe flooding. This means St. Louisans understand the need for quick water removal and storm damage repair to their damaged home or business property.
24-Hour Emergency Service
Faster to Any Size Disaster™
Our highly rated specialists are:
• Highly Trained Water, Fire & Mold Restoration Technicians
• IICRC – Certified Restoration Specialists
• Recommended by most Insurance Companies
• Locally Owned and Operated
When your business is hit by water damage such as burst and leaky pipes, standing water, storm damage, or more, our water damage services include complete water extraction. No matter the type of water damage—whether localized or a large loss—our team is committed to a fast response time. Rest assured we have the expertise and equipment to assist and are always Here to Help®.
Our water damage process involves first locating the affected areas and establishing the amount of water present. After that, we will employ our water damage cleanup and restoration services to remove all standing and hidden water. Finally, we will utilize our drying process to ensure your damaged business is fully restored to pre-loss condition.
As for mold damage, we understand excessive water and moisture problems can negatively affect indoor air quality and cause mold spores. That is why we will utilize our HVAC systems and air conditioning units to ensure your mold is remediated and cleaned up from all affected square feet.
Fire and smoke damage is also possible in the aftermath of a disaster, which is why our restoration process includes smoke, odor, and soot removal. In an emergency, we understand our restoration process is of utmost importance and will work tirelessly to restore your property.
When property damages strike neighborhoods and businesses along Jefferson Avenue in Downtown West, Washington Avenue Historic District, Laclede's Landing, and Peabody-Darst-Webbe, business owners require the best in professional cleanup and restoration. Time is money, and we will dedicate ourselves to returning your space to pre-loss condition no matter the job. So, when cleanup and restoration services are needed, or disaster strikes, reach out to SERVPRO. We are always Here to Help®.
SERVPRO Restoration Services
Our locally owned and operated SERVPRO franchises are available 365 days a year, 24 hours a day. We are committed to making it "Like it never even happened."®
Our commercial cleaning professionals are trained to follow CDC protocols for all types of specialty cleaning services for hazardous materials including the novel coronavirus, biohazard, and mold removal.
Call (314) 347-0605 for a free, no-obligation consultation with our team of IICRC certified damage restoration specialists. No matter the amount of damage, SERVPRO has over 50 years of experience and over 1900 franchises nationwide.
When businesses require the best restoration service provider, call (314) 347-0605
• Commercial Cleaning, Biohazard / Crime Cleanup
• Emergency disaster services 24/7/365
Have Questions? We're Here to Help®
Recommended For You
Restoring your home or business after fire damage is our main goal. As a leading fire dama...

Mold can grow anywhere. Trust SERVPRO® for reliable mold remediation, abatement, and resto...

Keeping your commercial business looking its best is a priority. When your business requir...