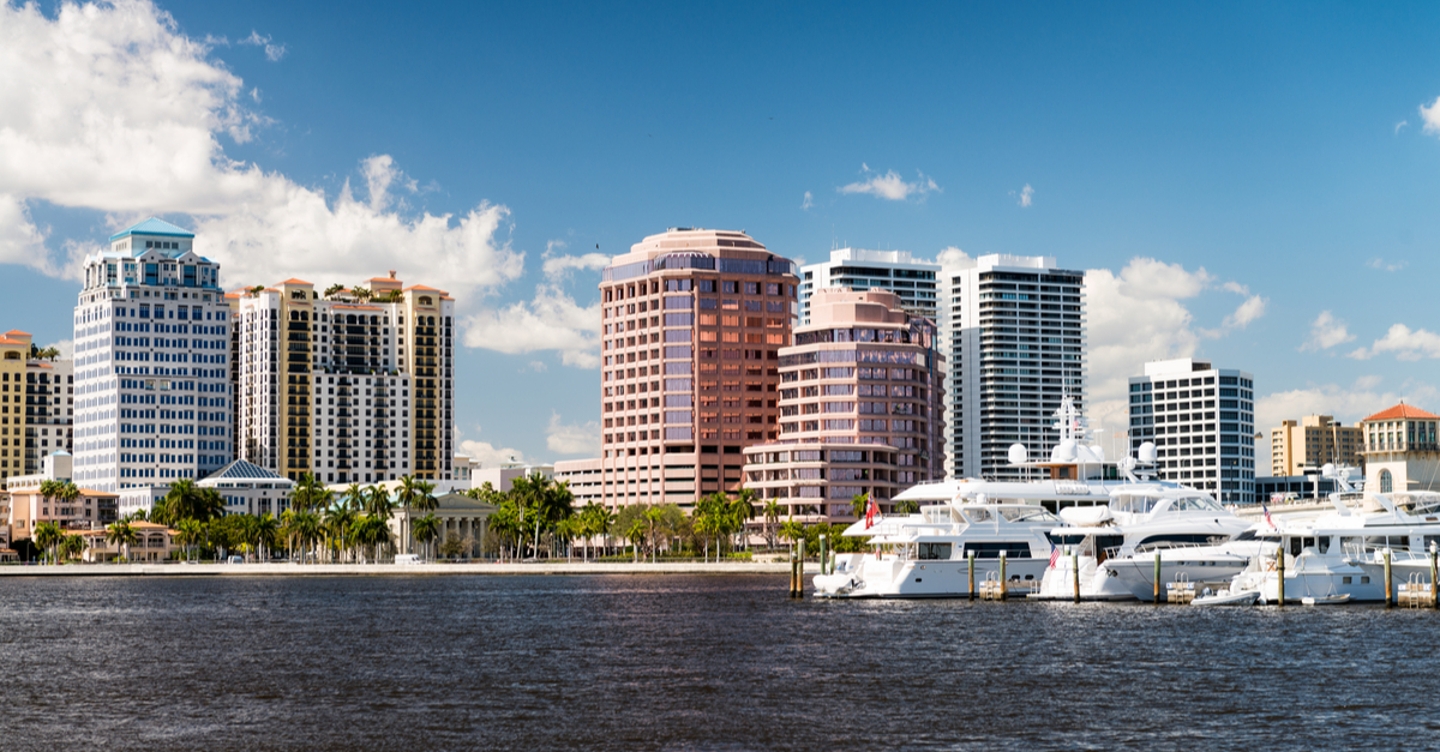 West Palm Beach's Cleanup and Restoration
Commercial and Residential Damage Cleanup and Repair
When Water-Fire-Storm Damage Happens in the Gold Coast, We're Ready.
Whether you're looking for restoration, cleaning or construction services, we're here to help 24/7.
Situated in southeast Florida, West Palm Beach and Fort Pierce are seaside cities full of charm, adventure, and history. While West Palm Beach thrills with Sunfest, Florida's famous waterfront art and music festival, along with innumerable golf courses, Fort Pierce includes the peaceful and historical main street, in addition to Fort Pierce Harbor, a major commerce site for imports and exports. Ultimately, both cities offer beautiful sights, sunny days, and many spots for relaxation. Unfortunately, neither West Palm Beach nor Fort Pierce is immune to the whims of Mother Nature. Water and flood damage, fire damage, mold infestations, and biohazard dangers can strike anytime. Thankfully, SERVPRO® maintains a franchise network of nearly 2,000 across the United States and Canada, meaning one is never far away. With 24/7 availability 365 days a year, know you can always give us a call when disaster strikes, and we will be onsite within one hour.
Known as Orchid City, West Palm Beach offers nightlife, museums aplenty, and fantastic activities like scuba diving and the Palm Beach Zoo. Fort Pierce, too (often called Sunrise City), has its share of delightful activities, including the Fort Pierce Farmers Market and Sunrise Theatre. Of course, being situated on the southeast coast of Florida, both cities are prone to hurricanes and intense thunderstorms. Water and flood damage are all too common, along with fire damage, as this region is humid and wet, especially from May to October.
24-Hour Emergency Service
When intense storms strike, often after hurricanes, tropical storms, or wind gusts off the coast of the Atlantic Ocean, causing water and flood damage, SERVPRO will perform a water extraction of the affected areas. Our restoration experts will clean and dry standing, hidden, and black water, minimizing mold damage along the way. Air quality is important to us, so we will remove mold spores from the contaminated areas, ensuring any crawl spaces with mold growing are remediated. Because dry, humid conditions are also prevalent in this region, especially in the summer months, it is not uncommon for fires to strike. We are prepared to perform a fire damage assessment, and have the specialized equipment to fully clean and remove any soot and smoke odor from your home or business. Ultimately, we will survey the extent of the damage, and work with your insurance company during the entire restoration process.
Whether you are in Indian River, Martin Northeast or Martin Southwest, Okeechobee, St. Lucie, or somewhere in between, SERVPRO is passionate about helping residents and business owners whenever disaster strikes, and stands on 5 decades of experience. We are always Here to Help.®
Our highly rated specialists are:
Highly Trained Water, Fire and Mold Restoration Technicians
IICRC – Certified Restoration Specialists
Recommended by most Insurance Companies
Faster to Any Size Disaster
Protecting your home or business when damage occurs:
Whether you are in Miami-Dade County, Broward County, Palm Beach County, or a surrounding area, SERVPRO is always available. No matter weekday or weekend, holiday or midnight, our franchises are never far away and have the experience and equipment to handle any size loss.
When homes and businesses in West Palm Beach and Fort Pierce require the best in water-fire-mold restoration, we're Here to Help.®
Our locally owned and operated SERVPRO franchises are available 365 days a year, 24 hours a day. Give us a call, and we will make it "Like it never even happened."®
Contact us for a free, no-obligation consultation with our team of IICRC certified damage restoration specialists. No matter the amount of damage, SERVPRO has over 50 years of experience and over 1900 franchises nationwide.
SERVPRO, The Best Restoration Services in the Greater West Palm Metro Area
Locally Owned and Operated
Trusted Leaders in the Water Restoration Industry
Advanced Water Inspection, Extraction, and Drying Equipment
Our commercial cleaning professionals are trained to follow CDC protocols for all types of specialty cleaning services for hazardous materials including the novel coronavirus, biohazard, and mold removal.
Click to contact your local SERVPRO for a free, no-obligation consultation with our team of IICRC certified damage restoration specialists. No matter the amount of damage, SERVPRO has over 50 years of experience and over 1900 franchises nationwide.
Recommended For You
Restoring your home or business after fire damage is our main goal. As a leading fire dama...

Mold can grow anywhere. Trust SERVPRO® for reliable mold remediation, abatement, and resto...

Keeping your commercial business looking its best is a priority. When your business requir...