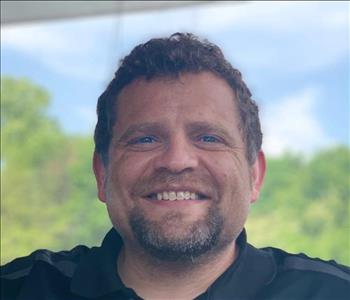 Mario G. Luciani, Brian P. Mazzone, John S. Richitelli
Owners of SERVPRO of Branford / Shoreline
About Us
SERVPRO of Branford / Shoreline is here for you 24/7/365. We are locally owned and operated and our staff is highly trained in property restoration. When disaster strikes we will stand with you and help get your property back to pre-loss condition as soon as possible.
Here to Help® 24/7.
SERVPRO of Branford / Shoreline
About Us
At SERVPRO of Branford / Shoreline, we pride ourselves on being the best in the business – but this didn't happen overnight. CEO, Mario Luciani, has developed Team Luciani for over 14 years to ensure the team is made up of only the most knowledgeable, dedicated, and ambitious professionals in the damage restoration industry.
Our team knows the Branford, Guilford, and East Haven community, since we're your neighbor! This means we know firsthand the difficulties of living on the Connecticut shoreline. Bitter cold winters bring burst pipes and water damage, shoreline storms and humid summers lead to mold and wind damage, and you never know when you could be facing a fire or other disaster. That's why it's so important to us to serve the community – we're apart of it!
We work hard to make sure the customer is always put first and that your experience with us as stress free as possible. We provide our customers with 24/7 service, 365 days a year, professional inspections, free estimates, and can even help with your insurance claim. One of the unique benefits of working with Team Luciani is that many members of our team have extensive backgrounds in the insurance industry, giving us a unique ability to help you through every step of the way of your claims process. If you run into an issue with your claim, give us a call; we're here to help you!
When you think SERVPRO, you probably think water, fire, or mold damage. In reality, we handle much more than that; our team has been extensively trained to handle any disaster. Whether you have a small residential kitchen fire, a huge sewage backup in a commercial building, or anything in-between, you can feel assured that Team Luciani will make your home or business "Like it never even happened."
Service Area
Certifications
CMT - Commercial Carpet Maintenance Technician
ASD - Applied Structural Drying Technician
RRRP - Lead-Based Paint Activities and Renovation
OSHA - 30-hour General and/or Construction Industry Training Program
IICRC Certified Firm
ECTP - Employee Certification Training Program
LCT - Leather Cleaning Technician
HST - Health and safety Technician
AMRT - Applied Microbial Remediation Technician
FSRT - Fire & Smoke Damage Restoration Technician
CCT - Carpet Cleaning Technician
FCT - Floor Care (Hard Surfaces) Technician
WRT - Water Damage Restoration Technician
CRT - Color Repair Technician
OCT - Odor Control Technician
Payment Info
The following cards are accepted:
Awards
Outstanding Sales Performance
Outstanding Sales Performance
Outstanding Sales Performance
Double Volume Award
Best New Facility
Outstanding Sales Performance
Outstanding Sales Performance
Outstanding Sales Performance
Outstanding Sales Performance
Outstanding Sales Performance
Outstanding Sales Performance
Team Marketing Award